TANTRA MASSAGE BRISBANE
Tantra Massage Brisbane with Aleena Aspley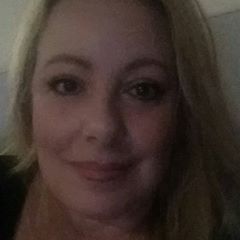 ALEENA – NORTH BRISBANE
I am a certified Somatic Sexologist (Sexological Bodyworker) and professional Tantric Intimacy & Relationship Coach.
A intimate bodywork session with me, will give you the best opportunity to profoundly relax and awaken your body's natural joy, bliss, arousal and orgasmic energy highs. I am a mature and positive lady, I'm very easy to talk to and you will find me extremely passionate about my chosen vocation, as a sexual educator and Tantric Intimacy coach.
I have an intuitive and diverse knowledge of Tantric / Taoist & Shamanic bodywork techniques. My studio in North Brisbane is welcoming and private. I respect your confidentiality and I would be honoured to meet you in person, to discuss your desire to improve your confidence in the bedroom. I am open to meeting singles and couples of all genders.
.
RELATIONSHIP, INTIMACY & SEX COACHING
MY QUESTION TO YOU?
Have you ever made love, and become so aroused, that your legs started to shake? Have you ever felt orgasm of such pleasure, that your body tingled all over?  Did your body shake and take on its own life-force?
Consider an orgasm, of such profound exquisite pleasure, full-body pulsating waves of energy, an out-of-body and spiritual experience that profoundly changed your connection to the universe, and turned your love making, into a slower and savoured spiritual and bonded experience.  
…
…
…
…
WHICH ORGASM WOULD YOU PREFER?
(A) GENITAL ORGASM at TANTRA MASSAGE BRISBANE
ONE ORGASM AND DON'T TOUCH MY GENITALS – I'M TOO SENSITIVE!
Your basic 10-15 second orgasm felt solely in the genital area. For people with a penis, ejaculation and orgasm happen simultaneously. The heightened orgasmic state, of a genital orgasm averages 15 seconds.
Upon experiencing a genital orgasm, men and women will both say, "I don't want to be stimulated any more" because the genitals (glans penis or clitoris) is now too sensitive.
.
(B)   FULL-BODY ORGASM at TANTRA MASSAGE BRISBANE
A FULL-BODY CELLULAR ORGASM – WHOLE BODY TINGLES
An all-body experience of pulsating, tingling and vibrating, orgasmic waves of pleasure, felt from the top of your head, to the tips of your toes! Imagine, a supersonic explosion of orgasmic pleasure pulsating into every cell of your body. The experience of tingling fingers, tingling toes, shaking jelly legs, full-body vibrations of ecstasy and explosions of bliss.
Men can experience delayed ejaculation, when they are coached into a full-body orgasm. Some people experience a profound Kundalini awakening, when their orgasmic energy bursts upwards and outwards, into every cell of their body.
.
(C)   MULTIPLE ORGASM at TANTRA MASSAGE BRISBANE
WAVE AFTER WAVE OF LUMINOUS ENERGY MULTIPLE ORGASMS 
A profound and spiritual, "wave" after "wave" of intense orgasmic bursts, that explode, one after another, into the luminous energy field or aura of the human body.
Imagine, powerful and potent explosions of orgasmic pleasure, pulsating upwards and outwards, into your bodies luminous energy field. The feeling of being at one with the universe and totally losing track of time.
.
MULTIPLE ORGASMS WITH ANOTHER
If you are having sex with your intimate partner, your individual orgasms can merge "together as one" and you can experience one intense wave of orgasm after another. If you are a male, you will be experiencing waves of orgasm without ejaculation. If you are a female, then your orgasm may reach intense frequencies where you will start squirting, aka female ejaculation.
.
MY EXPERIENCE OF MULTIPLE ORGASMS
I would describe my experience of multiple orgasms, as a complete embodied and ecstatic, heightened awareness. Losing track of time and being completely in the moment. A sexual and spiritual orgasmic enlightenment, with a loving universal energy source, satisfying my soul.
.
THE ORGASMIC MERGING OF THE HUMAN SOUL
It is my belief that the marriage vows, "Two become One", is the description of being totally connected (bonded) to your sexual partner, experiencing wave after wave of multiple orgasms. A place where time has no meaning.
People with a penis can experience multiple orgasms with delayed ejaculation, or, they may decide that ejaculation is not necessary. People with a clitoris, can finally reach intense orgasmic highs required for the female body to squirt and ejaculate.
Once a human body, is awakened into full-body and multiple orgasms, the heights of orgasm and ecstasy become infinite with out-of-this-world unimaginable possibilities!
.
TANTRA MASSAGE BRISBANE
MALE MULTIPLES MASTERY
From birth, males are wired for full-body orgasm! Unfortunately, because of bad male masturbation habits practiced from puberty, and with the lack of communication and education from our parents, grandparents and the school system, an extremely high percentage of men have no idea that with some minor tweaking, males can achieve full-body and multiple orgasms with delayed ejaculation.
.
PREMATURE EJACULATION
ERECTILE DYSFUNCTION
It doesn't matter, if you have hassles with premature ejaculation or erectile dysfunction because every adult male can awaken his body to experience multiple orgasm and some men learn quicker than others. My intuitive Tantra, Taoist & Shamanic sex coaching, is your male road map to a superior and heightened love making experience, for yourself and your partner!
I BELIEVE, that once a male experiences the spiritual awakening of full-body and multiple orgasms, with ejaculation choice, then he will understand how he can better pleasure another human being, and make a true loving connection, when he makes love to his significant other.
.
FEMALE MULTIPLES MASTERY
ARE YOU A FEMALE WHO DOES NOT EXPERIENCE ORGASM, OR DO YOU ONLY EXPERIENCE ONE ORGASM DURING MASTURBATION AND LOVE MAKING?
I use breath-work, movement, awareness, vibration and sound, so that people with a clitoris, can experience a full-body orgasm. Once a full-body orgasm is achieved, then the next goal is to further sexually awaken the female body, to go to higher and higher frequencies of orgasm. This is the secret to female multiple orgasms and squirting (female ejaculation).
.
MY PASSION
I am passionate about coaching men and women into the experience of full-body and multiple orgasms. Do be aware though that it may take 3-5 sessions, for your human body to learn to become multi-orgasmic and achieve amplified heights of orgasmic joy and bliss. Just like anything new, we learn in life, practice and repetition gives quick and positive results.
…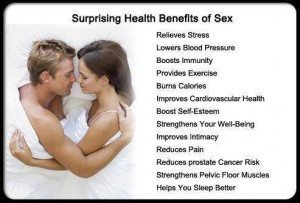 .
TANTRA MASSAGE BRISBANE
MORE INFORMATION
www.TantraFantasy.com.au (Advanced Sexual Skills for Men, Women & Couples)
Male Multiples Mastery (Lasting Longer, Ejaculation Choice & Ejaculation Optional)
Female Multiples Mastery (Awakening & De-armouring Bodywork)
Female Multiples Mastery (Orgasmic Bodywork)
Couples Orgasmic Mastery Mini Workshop (Intimacy & Orgasm Coaching 101)
TANTRA MASSAGE BRISBANE
MALE AND FEMALE SEXUAL HEALTH BRISBANE
www.YoniWhisperer.com (Female Sexual Health Brisbane)
www.LingamWhisperer.com (Male Sexual Health Brisbane)
.
"ORGASMICALLY YOURS" WORKSHOPS BRISBANE
Please TEXT my mobile, 0404 449 433 with your contact details, to register your interest in one of my workshop offerings. www.AleenaAspley.com.au
.
KINKASSAGE PRACTITIONER TRAINING
Professional Erotic Relaxation Training, including Tantra, Domination, Fantasy, Prostate Pleasure, Yoni Bodywork, Lingam Bodywork, Crystal, Spa & Chakra Intuitive Healing. For more information log onto www.Kinkassage.com.au
Tantra Massage Brisbane
CONTACT ME
ALEENA – NORTH BRISBANE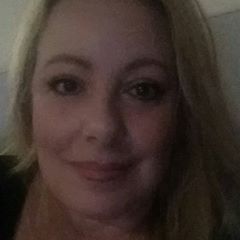 SOMATIC SEXOLOGIST / SEXOLOGICAL BODYWORKER
Mobile: 0404 449 433
International: +61 404 449 433
Website: www.AleenaAspley.com
By Appointment: Monday to Friday until 9pm
SMS bookings are welcome – Same day appointments are available


.
PLEASE NOTE: If you are unable to contact me on my mobile phone, then do please sms my mobile with your appointment details and request that I call you back. When I am with a client I do not answer my mobile phone.
AVAILABILITY: I work Monday to Friday until 9pm. I also limit the number of erotic sessions that I book each week.


TANTRA MASSAGE BRISBANE