ADULT RELAXATION BRISBANE
Adult relaxation brisbane with Aleena Aspley
It is every humans god given right to experience more pleasure and ecstasy either in their relationship with their significant other or solo by themselves.
Powerful full-body sexual healing can take place when human begins can be touched in an intuitive, safe and caring manner to facilitate complete all-body healing and/or a full-body luminous energetic awakening.
ADULT RELAXATION BRISBANE 
CONTACT ME

Ms Aleena Aspley
Location: North Brisbane Qld
Mobile: 0404 449 433
International: +61 404 449 433
Email: AleenaAspley@gmail.com
Website: www.AleenaAspley.com
Availabiltiy: Monday to Friday to 9pm – Do SMS me to book
I sometimes work weekends… just ask!
ADULT RELAXATION BRISBANE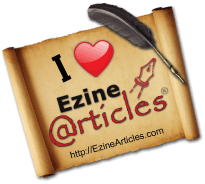 🙂

ADULT RELAXATION BRISBANE 
PLEASE NOTE: If you are unable to contact me on my mobile phone then do please sms my mobile with your appointment details and request that I call you back. When I am with a client I do not answer my mobile phone.
BY APPOINTMENT: I am available Monday to Friday to 9pm, however, I do limit the number of appointments, I book, each week.
ADULT RELAXATION BRISBANE 

 ADULT RELAXATION BRISBANE