ADULT RELAXATION BRISBANE
Adult relaxation brisbane with Aleena Aspley
ALEENA – NORTH BRISBANE
It is every humans god given right to experience more pleasure and ecstasy either in their relationship with their significant other or solo by themselves.
Powerful full-body sexual healing can take place when human begins can be touched in an intuitive, safe and caring manner to facilitate complete all-body healing and/or a full-body luminous energetic awakening.
…
…
ADULT RELAXATION BRISBANE 
CONTACT ME
Aleena – North Brisbane

(Bookings & Questions – Please Text Me)
Mobile: 0404 449 433
International: +61 404 449 433
Website: www.AleenaAspley.com
Availabiltiy: Monday to Friday to 9pm – Do SMS me to book
I sometimes work weekends… just ask! 
ADULT RELAXATION BRISBANE 


ADULT RELAXATION BRISBANE 
PLEASE NOTE: If you are unable to contact me on my mobile phone then do please sms my mobile with your appointment details and request that I call you back. When I am with a client I do not answer my mobile phone.
BY APPOINTMENT: I am available Monday to Friday to 9pm, however, I do limit the number of appointments, I book, each week.
ADULT RELAXATION BRISBANE 


 ADULT RELAXATION BRISBANE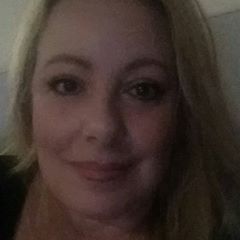 ABOUT ME: It is my passion to work with men, women, couples and people of all genders using Tantric, Taoist & Shamanic techniques to awaken more sensuality, bliss and heartfelt sexual connection into your bedroom and sex life.
In October 2010, I trained as a Somatic Sexologist (Sexological Bodyworker) with Joseph Kramer, Ellen heedand Deej Juventin from The New School of Erotic Touch (California USA).
Sexological Bodywork is somatic, sex education that assists individuals, couples and groups of all genders to deepen their experience of embodiment. The word "somatic" comes from the Greek word "somatikos", meaning living, aware, of the body. Somatics recognizes that the body and mind are not separate entities. They are part of a living process.
WHAT IS A SOMATIC SEXOLOGIST / SEXOLOGICAL BODYWORKER?
Certified Sexological Bodyworkers are trained sexologists whose certification is approved by the State of California. We offer experiential learning opportunities that consciously access profound ecstatic and erotic states. Our teaching involves a variety of instructive modalities, including breath-work, touch, erotic massage, pelvic release bodywork, scar tissue remediation, and Orgasmic Yoga coaching.
What is a Sexological Bodyworker Click Here.
 ADULT RELAXATION BRISBANE