GODDESS WORSHIP TANTRA BRISBANE
Goddess worship tantra brisbane
LEARN ABOUT HOW TO GIVE YOUR LADY MANY ORGASMS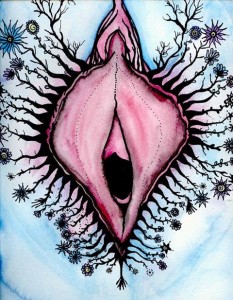 An educational and informative, one on one, mini workshop with Sexological Bodyworker™ and Tantric professional Aleena Aspley.
If you have ever wanted to learn, how to really turn a woman on, then my personalized erotic relaxation and Yoni bodywork workshop, is just for you! The goal is rolling mutiple orgasms, female ejaculation / squirting.
.
.
ABOUT GODDESS WORSHIP: To me Goddess Worship means paying special attention and care to a woman's well-being, relaxation and orgasmic pleasure.
During your session, I will instruct you how to create safe sacred space, into which a woman may surrender, by expressing your desires, asking for permission, and approaching the body of the Goddess, with sensuality and reverence.
ABOUT ME: I enjoy relaxing and receiving bodywork, energy work, and sensual full-body touch.  If you can allow me to guide you, I can teach you the secrets of awakening Shakti, or female sexual power, how to increase a woman's potential for pleasure, rolling orgasms and squirting.
Goddess Worship Tantra sessions are, 2 -3 hours in length, and include time to talk and get to know one another, Tantric Ceremony, Breath Exercises, the importance of Intention, Tantric Massage, Sensate Touch, Kundalini Energy Work, Yoni Bodywork and time for me to relax into receiving your sensual touch.
AT THE START OF A GODDESS WORSHIP TANTRA SESSION: We will engage in eye gazing exercises, I will teach you how to accept my stare and accept unconditional love.
Eye gazing activates the heart chakra and opens up pathways of self love, so self-healing can take place.  If you have lost contact, with that part of yourself, that needs a bit of self healing, I will patiently teach you how to accept my stare, so we can connect energetically, and begin to relax in each others company.
GODDESS WORSHIP TANTRA celebrates a women's ecstatic life, her body, mind and Spirit. The original practice of Tantra, in India, was to honor Shakti, in all her feminine divinity, as the female goddess who is the creator of all that exists.
Shakti, also known as Kundalini energy, resides in our base chakra and when activated triggers our third eye and opens a women's heightened orgasmic potential and sexual enlightenment.
Goddess Worship and Tantric massage can potentially trigger a woman's Kundalini awakening and manifest major changes in her physical body, her orgasmic potential and her spiritual growth.
Your Goddess Worship Tantra Massage workshop ends, with a personalized discussion about our session together. We will chat about what you have learnt, and how a Goddess Worship session, can assist your male orgasm, to awaken into an all-over-the-body experience.
GODDESS WORSHIP TANTRA BRISBANE
BOOK A SESSION
$500 – 2.5 Hours Plus (Tantra Massage & Yoni Bodywork Coaching)
🙂
TESTIMONIAL:
Hi Aleena, my friend and flat mate Chris took a Goddess Worship session with you a few weeks ago, while he was visiting Brisbane.
He told me about the session you had with him, and he highly recommends it.  Chris is now able to give his partner consistent orgasms and I want to be able to do the same thing.
I am currently single but whether I am single or in a relationship I want to be able to give women orgasms.  I want to be good in bed.  A lot of men think they are good in bed but that is not the case.
Whatever you taught Chris is working very well.  Can you teach me the same thing?
I live in Sydney but would be willing to go to Brisbane to take a course if needed.  Please let me know.  Thank you and have a good day. Kevin 27/4/14
GODDESS WORSHIP TANTRA BRISBANE
Do text me on 0404 449 433 to discuss this advanced sex coaching Tantra and Yoni bodywork session.
Goddess Worship Tantra
Ms Aleena Aspley
Location:North Brisbane Qld
Mobile: 0404 449 433
International: 61 404 449 433
Email: AleenaAspley@outlook.com
Website: www.AleenaAspley.com
Availabiltiy: Monday to Friday 9am to 9pm
 GODDESS WORSHIP TANTRA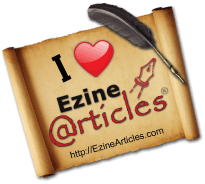 PLEASE NOTE: If you are unable to contact me on my mobile phone then do please sms my mobile with your appointment details and request that I call you back. When I am with a client I do not answer my mobile phone.
BY APPOINTMENT: I am available Monday to Friday, 9am to 9pm, however, I do limit the number of appointments, I book, each week.
GODDESS WORSHIP TANTRA BRISBANE
—————————————-
NEW – FREE – NEW
The Orgasmic Yoga Journal by
The New School of erotic touch
www.SexualSecretsOfGreatLovers.com
—————————————-
🙂

 GODDESS WORSHIP TANTRA BRISBANE