KINKASSAGE EROTIC RELAXATION WOMEN BRISBANE
Kinkassage erotic relaxation women Brisbane with Aleena Aspley
KINKASSAGE® FOR WOMEN BRISBANE
SENSUAL <> ADVENTUROUS <> EROTIC <> FEMALE RELAXATION 

Kinkassage® is a Registered Trademark of Aleena Aspley
KINKASSAGE EROTIC RELAXATION WOMEN BRISBANE
KINKASSAGE® is a sensual, adventurous and erotic bodywork session, designed for a women, who wants to completely relax and surrender into bliss. The goal is full-body relaxation and slowing down female brain chatter, into a mellowed state of theta Consciousness.
During your Kinkassage session, you will be coached to breath deeply and slowly to circulate your chi into every cell of your female body. My specialized buttockassage will assist you to completely relax and my chi nei tsang abdominal massage will profoundly relax your stomach, bowel and internal organs.
At the end of your Kinkassage session I will ask permission to slowly massage your breasts and if you feel adventurous, you can enjoy a slow external Yoni massage.
KINKASSAGE EROTIC RELAXATION WOMEN BRISBANE
WHAT TO EXPECT IN YOUR KINKASSAGE SESSION?
Deliciously Light Sensate Touch
Warm Coconut Oil Full-Body Intimate Bodywork
My exclusive KInkassage Duality Bodywork Techniques
Transformational Touch to Awaken MORE Pleasure
Breath, Movement and Intention Tantric Coaching
Bootylicious Buttockassage Bodywork
Slow and Stimulating Breast Massage
Chi Nei Tsang Abdominal Massage
External Yoni Bodywork
Profound Relaxation into Theta Brain Waves (Zero Brain Chatter)
Somatic Sex Education
A Comfortable and Relaxing Environment
A Safe and Positive Experience
KINKASSAGE EROTIC RELAXATION WOMEN BRISBANE
…
KINKASSAGE EROTIC RELAXATION WOMEN BRISBANE
BOOK YOUR SESSION
1 Hour $250
Please SMS me to have your questions answered

LADIES

– External Yoni bodywork only
…
Ms Aleena Aspley
Somatic Sexologist (Sexological Bodyworker) & Tantra Professional
Location:  North Brisbane Qld
Mobile:  0404 449 433
International:  +61 404 449 433
Email: AleenaAspley@gmail.com
Website: www.AleenaAspley.com
Availability: Monday to Friday to 9pm
Please book your Couples Kinkassage session by TEXT to my mobile phone
…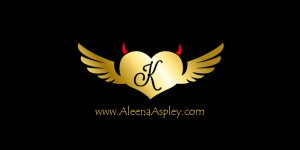 …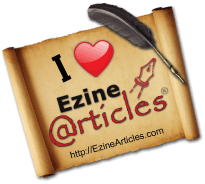 KINKASSAGE EROTIC RELAXATION WOMEN BRISBANE
—————————————-
NEW –  FREE  –  NEW
The Orgasmic Yoga Journal by
The New School of erotic touch
www.SexualSecretsOfGreatLovers.com
—————————————-
…



KINKASSAGE EROTIC RELAXATION WOMEN BRISBANE