(Men's Sexual Health Brisbane)
The Indian Sanskrit word for the male sexual organ is — the Llingam —  (aka Penis) and is loosely translated as "Wand of Light." In Tantra or Sacred Sexuality, the Lingam is respectfully viewed as honored, as a "Wand of Light" that channels creative energy and pleasure.  In the West, cultural expectations around sexual "performance" have created difficulties for many men, including erectile dysfunction and premature ejaculation.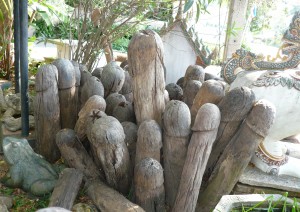 Lingam massage draws on tantric and taoist practices for conserving and cultivating sexual energy. Through loving touch, lingam massage provides a deep relaxation that supports sustained erection, longer and deeper orgasms, and puts a man in touch with less familiar aspects of his sexuality, including the energetic responses of his perineum and prostate gland.
SEXUALITY / RELATIONSHIPS The goal of a lingam massage is to provide a man conscious, loving contact with his own masculinity. Western cultural expectations around sexual "performance" have created sexual difficulties for many men, including erectile dysfunction and premature ejaculation. Through loving touch, lingam massage provides the deep relaxation that supports sustained erection, putting a man in touch with less familiar aspects of his sexuality, including the energetic responses of his perineum, prostate gland, and anus. Lingam massage is not simply a hands-on technique but involves the conscious direction of energy throughout the body. It allows men to savor longer, deeper orgasms and teaches Taoist and Tantric practices for conserving sexual energy. Over time, as his consciousness deepens, these practices give a man complete control over his ejaculation. www.LingamWhisperer.com.au