MAESTRO SYDNEY SACRED INTIMATE ENCOUNTERS
ABOUT MAESTRO – A DEEP MASCULINE PRESENCE
My life purpose is to create environments for people to grow, and this purpose underlies many aspects of my life.
My personal growth journey started with creating and presenting numerous self-help courses, both in and out of the workplace. The simple "Dealing with Negativity" was the start, and the far more powerful TransformBreathingtm weekend workshops, were all experiences leading me to now.
MAESTRO SYDNEY SACRED INTIMATE ENCOUNTERS
PERSONAL DEVELOPMENT: 
I have crossed paths with numerous teachers over the years… David Deida, Ally Thomas, Martina Hughes, Baba Dez Nichols, Dan Millman, Barbara Carrellas, Caroline Myss, and Eckhardt Tolle, to name just a few.  They have all assisted me to develop a model for personal & spiritual growth.   In my life and practice, I use their information as the basis for healing.  I have spent a number of years in a leadership role with the Human Awareness Institute in Australia. The Institute offers workshops on Love, Intimacy and Sexuality in several countries worldwide.
MAESTRO SYDNEY SACRED INTIMATE ENCOUNTERS
HEALING MODALITIES:
MASSAGE: Swedish, Remedial, Shiatsu, Panabaa Release, and the Errol Clark Method.   Practiced massage professionally from 2000-2006.
BREATHWORK: TransformBreathing Facilitator and Practitioner with the International Breath Institute 1995
TANTRA: One-on-one training: Tantra Pleasure Experience training with Ally. Tantra Bodywork Practitioner training with Martina Hughes.
TANTRA: Group trainings: Sexual Shamanic Practitioners Training with Baba Dez, Feb 2011; http://ista-australia.spiritednetwork.com/babadez. Urban Tantra Professional Training with Barbara Carrellas, Aug 2011, October 2012. (http://barbaracarrellas.com/)
REIKI: Reiki II Practitioner Training with Christine Sheppard, Reiki Master/Teacher and Practitioner.
COACHING: Level II Coaching, with the Institute of Executive Coaching and Leadership
MAESTRO SYDNEY SACRED INTIMATE ENCOUNTERS
…
SERVICES AVAILABLE WITH MAESTRO
You can choose to experience one or several sessions, depending on where you are and what suits your needs in this moment.
(Multiple bookings earn up to 25% discount)
.
MAESTRO SYDNEY SACRED INTIMATE ENCOUNTERS
FOR THE "NEW & NERVOUS" CHOOSE INTRODUCTORY SESSIONS:
Intro 1:  When you feel very nervous, sensitive, need to talk, & have a deep mistrust of men.  Use this session to talk to connect, to share your history, hopes, dreams and fears…and to build more trust. May be face-to-face or by phone/Skype.
60 minutes – Free (Limit one session per client)

Intro 2:  When you feel nervous, yet are ready to act. This session includes the experience of physical connection, having your face stroked, your neck and shoulders massaged. By establishing safe physical connection, you practice sharing feelings, giving feedback, and building more trust.
60 minutes – Please check out Maestro's website for pricing

FOR THE "NERVOUS & READY" CHOOSE INTERMEDIATE SESSIONS: 
Massage 3: Relaxation massage with a blend of soft and firm strokes, acupressure points, and circular breathing. Ask for what your body wants and needs. Open your body to the flow of energy, release static energy points. Honouring, respecting and appreciating your body with an optional taste of sensuality to titillate the senses.
90 minutes – Please check out Maestro's website for pricing

PowerBreathing 4: TransformBreathing™ is a guided breathing/meditation technique incorporating the Full-Wave Breath™ created to bring balance and healing to body, mind and spirit.  Full Wave Breathing, has a focus on intention, a philosophy of wholeness and total acceptance.  For many this is a truly unbelievable energetic experience.
90 minutes – Please check out Maestro's website for pricing

FOR THE "TANTRIC READY" CHOOSE DEEPENING SESSIONS:
Tantric Bodywork 5: A healing body work session blended with the expansive power of your breath, to assist you to release physical/emotional/sexual blockages, open your heart, and experience more joy. Reclaim your feeling nature, sensuality, sexuality and radiance.
75 minutes – Please check out Maestro's website for pricing

Tantric Massage 6: Sensual / Tantric pleasure, created for you to experience orgasmic ecstasy in full body pleasuring sessions in a safe and nurturing environment.  Raise your spiritual-emotional vibration and experience bliss, joy, intimacy and oneness with the masculine.
90 minutes – Please check out Maestro's website for pricing

RECOMMENDATIONS:
You may choose to experience sessions listed in any order depending on your personal needs and level of awareness. We respect your choice and, if you are experiencing any uncertainty, we strongly recommend that you discuss suitability with your provider.
PRE-REQUISITES: 
Pre-requisites are put in place to demonstrate due diligence on our part. And to ensure your interests are considered.  For women on emotional/sexual healing journeys we recommend that each step be taken with due consideration for the content of that step.


CONTACT DETAILS:
Maestro – Sydney, NSW, Australia
Website: www.sacred-Intimate-Encounters.com
Contact Me – fill out the form on my website: Click Here
…
There can be no light without darkness…dive into your darkness
and seek the light…it is there.
…
TESTIMONIAL: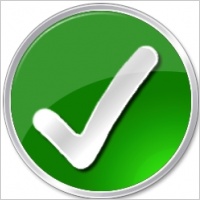 I have experienced a Tantric massage session with Maestro.  It was a beautiful experience, I felt safe in his company and I was able to completely relax into bliss.  Highly recommended!  Aleena Aspley
.
Do let Maestro know that you found him on the Tantra Fantasy Website
MAESTRO SYDNEY SACRED INTIMATE ENCOUNTERS