TANTRA AWAKENING WOMEN BRISBANE
Tantra awakening women Brisbane with Aleena Aspley
CLICK ON THE GREEN LINKS BELOW FOR MY PRICES
.
SENSUAL <> ADVENTUROUS <> EROTIC <> FEMININE BODYWORK

Session Duration: 1 Hour or 2 Hours  –  Click Here for Prices
Kinkassage® is a Registered Trademark of Aleena Aspley
KINKASSAGE® is a sensual, adventurous and erotic bodywork session, designed for a women, who wants to completely relax and surrender into bliss. The goal is full-body relaxation and slowing down female brain chatter, into a mellowed state of theta Consciousness.
During your Kinkassage session, you will be coached to breath deeply and slowly to circulate your chi into every cell of your female body. My specialized buttockassage will assist you to completely relax and my chi nei tsang abdominal massage will profoundly relax your stomach, bowel and internal organs.
At the end of your Kinkassage session I will ask permission to slowly massage your breasts and if you feel adventurous, you can enjoy a slow external Yoni massage.
.
.
FEMALE MULTIPLES MAKEOVER – TANTRIC "AWAKENING" SESSION
SUBLIME <> TRANSFORMATIONAL <> INTUITIVE <> FEMININE BODYWORK
Session Duration: 2 Hours+   –   Click Here for Prices
My Female Multiples Makeover, with Tantric Bodywork, is designed to awaken your female body to feel pleasure, bliss and orgasm. There are many women, who have never experienced the feeling of orgasm, or if they do have an orgasm, it is a quick and intense blissful feeling and then their female body feels so sensitive, they do not want to be intimately touched any longer.
There are also other reasons why a women does not experience orgasm.
SOME QUESTIONS TO CONSIDER:
Can you switch off your brain off during sex?
Are you over-thinking?
Are you able to fully relax?
Are you unhappy with your body and how you look in the mirror?
Have you lost your libido after child birth?
Do you have genital scarring from child birth?
Have you experience sexual assault  or genital trauma?
Have you been shamed for being a sexual being?
Are you on medication that may stop you from feeling pleasure?
Does any of the above resonate with you?
If any of the above that I have written resonates with you, then do feel free to text my mobile phone (0404 449 433) and we can have a chat. I am available to talk to you and I am very giving with my time. My passion in life, is to assist all human beings, of all sexual orientations, who wants to open their body to more. There is so much heavenly beauty and ecstatic bliss when your body is awakened into your true spiritual being. Let me assist you to bring down the walls and open your body into its true divinity!
TANTRA AWAKENING WOMEN BRISBANE
FEMALE MULTIPLES MAKEOVER "AWAKENING"
A Female Multiples Makeover "Awakening" session is a journey of my Tantric Duality Touch Bodywork, Shamanic Vibration, Sound, Breath, Focus/Awareness and Super Slow Intimate external & internal Yoni bodywork.
I have my own exclusive Tantric and shamanic bodywork techniques to awaken your female body into ecstasy. This session includes my outrageously popular Buttock Bodywork technique. The goal is complete full-body relaxation to slow down brain chatter, into a mellowed theta state of consciousness.
Your super SLOW Yoni Bodywork ending will boost your confidence to awaken your female body into a full-body orgasm, multiple orgasms, luminous energy / auric and or cellular orgasm/s.  Click Here for Prices
TANTRA AWAKENING WOMEN BRISBANE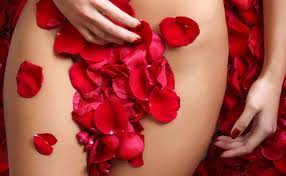 .
FEMALE MULTIPLES MAKEOVER – TANTRIC "EXPANSION" SESSION
CELLULAR MULTIPLE ORGASMS, SQUIRTING WELCOME
Duration: 2 Hours+   –   Click Here for Prices
NOTE: This session is also known as "Tantra Kinkassage" 

The goal of my Female Multiples session is to coach your body into a full-body orgasm and then multiples of orgasm.
The dimensions the human body can be elevated to orgasmically is infinite! Just like getting fit for your favourite sporting event, opening your feminine body into elevated orgasmic fitness, multiple orgasms, cellular orgasms, luminous energy orgasms and or auric orgasms is possible when you understand how to take control of your orgasmic energy.
The goal of Female Multiples is to coach a women into the experience of "MORE". Our human bodies have such out-of-this-world potential for divine pleasure!
GENITAL ORGASM: Many women only experience one orgasm and then they become sensitive and do not wish to have their genitals touched or stimulated any longer. This is what I describe as a "genital orgasm".
TUNING THE FEMALE BODY TO EXPERIENCE MULTIPLE ORGASM: The possibilities of taking your female orgasm into elevated dimensions of many orgasms, is extremely easy, when a women understands how her body likes to be touched and if she gives her body permission to experience pleasure.
In this highly erotic Female Multiples Makeover Expansion session your female body can safely relax into the moment and safely enjoy pleasure from your personalized pleasure coach "ME"
Be pampered with my highly pleasurable sensate touch techniques and then experience the most luxurious, stress releasing coconut oil Kinkassage® bodywork. During your Female Multiples Makeover session you will thoroughly enjoy my deliciously sensual and stimulating Buttock Bodywork. At the end of your session your body will enter the orgasmic divine of external and internal Yoni Bodywork.
.
AVANT-GARDE <> PLAYFUL <> EDGY <> ADULT DOMINATION SESSION
Session Duration:  2 Hours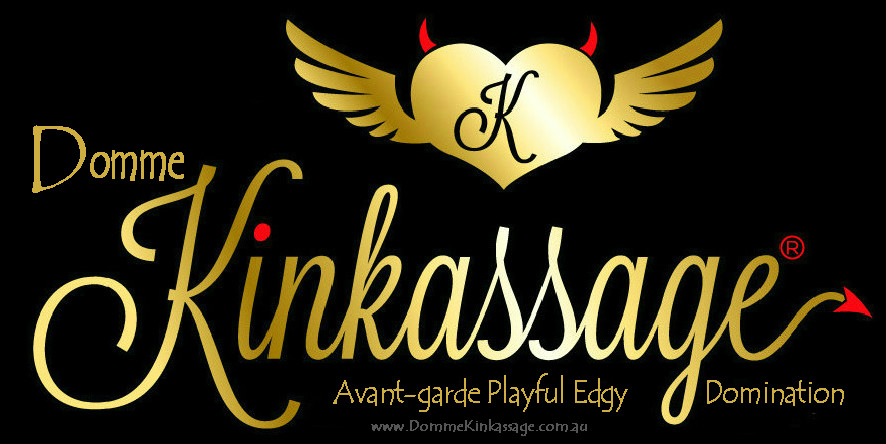 High-end DOMME KINKASSAGE®, incorporating ultra light bondage, is a journey of erotic duality touch techniques and super slow intimate arousal. At the beginning of your session you will wear a blindfold and headphones. Playful toys of all varieties to awaken your female senses, are used during your DK session. I have my own exclusive titillating touch techniques to awaken your body into ecstasy. This session includes in exclusive Yoni Bodywork. The goal is complete full-body relaxation to slow down brain chatter, into a mellowed subspace state of consciousness.
The attraction of booking a longer sessions means you will be giving your body an excellent opportunity to experience heightened orgasmic pleasure and deep relaxation into another dimension of profound female full body pleasure called SUBSPACE.
Surrender your body to a session of  titillating DOMME KINKASSAGE. Discover your orgasmic edge and amplify your body's ecstatic pleasure touch threshold.  I highly recommend a 90 minute or two hour session to completely surrender your body to full-body cellular pleasure. Click Here for Prices
.
TANTRA AWAKENING WOMEN BRISBANE
Session Duration:  2 Hours   –  Click Here for Prices
BONDASSAGE® combines the intimacy and deep sensuality of erotic relaxation with a BDSM edge, incorporating light bondage and introducing a wide range of sensory experiences.
Every human being has the potential to access Heightened States of arousal. Bondassage is a highly provocative gateway to ecstatic altered states.

During your Bondassage session you'll discover yourself dripping with desire as you explore the softer side of sensual domination. Restraints, a blindfold, erotic music and implements of sensual skin awakening may be used in a loving way. These toys can help you delve deeper into your Bondassage experience, you may lose track of time and experience the full-body release into the BDSM experience of subspace.
🙂
 TANTRA AWAKENING WOMEN BRISBANE
Ms Aleena Aspley
Somatic Sexologist (Sexological Bodyworker) & Tantra Professional
Please TEXT my mobile phone to book your appointment with me
Mobile:  0404 449 433
International:  61 404 449 433
Email: TantraFantasy@bigpond.com
Website:  www.tantrafantasy.com.au
Availability: Monday to Friday to 9pm.
Same day bookings are usually available
🙂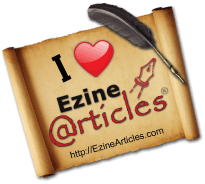 TANTRA AWAKENING WOMEN BRISBANE
—————————————-
NEW –  FREE  –  NEW
The Orgasmic Yoga Journal by
The New School of erotic touch
www.SexualSecretsOfGreatLovers.com
—————————————-



 

TANTRA AWAKENING WOMEN BRISBANE