Couples Orgasmic Mastery Brisbane
Couples orgasmic mastery brisbane with Somatic Sexologist Aleena Aspley
COUPLES ORGASMIC MASTERY
NEO TANTRIC WORKSHOP
LEARN HOW TO SENSUALLY TURN YOUR LOVER ON
LASTING LONGER FOR HIM
AWAKEN TEN VAGINAL ORGASMS FOR HER
SEX COACHING 101
.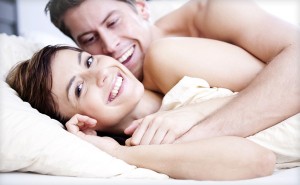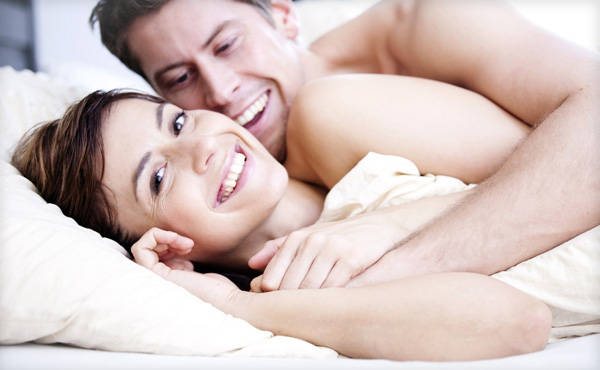 .
.
WHY ORGASMIC MASTERY 101 FOR COUPLES?
The goal of my Orgasmic Mastery-101 session is to teach and coach individuals in unlocking their human body's potential to experience luminous energy orgasms (LEOs) and subsequent multiple, intensified auric orgasms. Our human bodies harbor incredible potential for divine pleasure, achieving elevated states of bliss is made more accessible with the support and guidance of a proficient relationship, intimacy, and pleasure coach!
.
.
YOUR WORKSHOP STRUCTURE
You have the flexibility to schedule your Couples Orgasmic Mastery 101 Coaching Workshop as either a one-day, 7-hour session or as two separate days with 3.5-hour sessions each.
.
.
THE GOAL
Luminous Energy Orgasms, often referred to as auric orgasms, become attainable when individuals of all genders learn the art of elevating their arousal levels and channeling their orgasmic energy to experience successive waves of bliss and pleasure throughout their auric body.
.
.
GENITAL ORGASM:
For many individuals of all genders, their experience with orgasms is often limited to just one climax. After this initial orgasm, they may become highly sensitive and no longer desire further genital stimulation. This is what I refer to as a "genital orgasm."
.
.
.
.
.
.
LUMINOUS ENERGY ORGASM/S (LEO)
FOR HER: The opportunity to awaken TEN unique vaginal orgasms — she may even squirt! 
FOR HIM: Coaching to learn how to prolong his stamina and endurance to master control over his ejaculation. Men also have the potential to experience multiple Luminous Energy Orgasms (LEOs) while having the choice to manage their ejaculatory responses (ejaculation choice).
.
Couples Orgasmic Mastery Brisbane
WHAT TO EXPECT?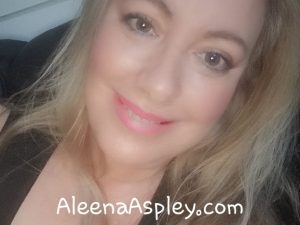 Upon your arrival, we will initiate a conversation to outline the structure of your Orgasmic Mastery 101 Workshop session. My primary objective is to ensure that both individuals feel secure and at ease before commencing the bodywork session.
We will engage in a discussion regarding your individual health, emphasizing the importance of understanding consent and personal boundaries. Additionally, I will introduce you to my SIX NEO Tantric Orgasmic Mastery Techniques, which are designed to enrich your private couples workshop.
.
.
YOUR SESSION STRUCTURE 
In your Orgasmic Mastery 101 private coaching session, one partner starts by lying face down, and the other partner mirrors my guidance as I coach and instruct on techniques to enhance intimacy while teaching my trademark Kinkassage erotic adult massage.
Establishing a genuine couple connection is of paramount importance. I will provide coaching on techniques that allow you to connect with each other's auric luminous energy field, teaching you how to engage in sensate touch without the use of massage oil. Following this, I will introduce organic coconut oil to enhance your partner's experience, elevating it to a premium Kinkassage massage.
A Bootylicious Rosebud Massage is a distinctive hallmark of Kinkassage relaxation, recognized for its capacity to lead individuals into a state of deep relaxation and heightened sensitivity. This experience can be best described as a profound sense of relaxation and arousal intertwined.
As your Kinkassage erotic massage continues, you will transition to lying face up. This phase involves an erotic massage that incorporates a simple and gentle tsu nei tsang abdominal massage. Additionally, it offers an opportunity to learn the art of a sensual breast massage.
.
.
CHAKRA ACTIVATION & KUNDALINI AWAKENING
In your Orgasmic Mastery 101 Couples Workshop, I will also integrate the intention of chakra activation and Kundalini awakening. As I coach your partner, I will seek your consent, asking if you are comfortable with receiving bodywork aimed at awakening your Kundalini and enhancing the flow of your Kundalini sexual energy. 
.
.
YONI WHISPERER ORGASMIC MAPPING
HER: Our goal is to awaken the experience of female orgasm. I will offer coaching, applying my six NEO Tantric Orgasmic Mastery principles, to facilitate her in awakening her body, expanding into heightened pleasure, guiding her to surrender into elevated excitement, and creating the potential for multiple auric Luminous Energy (Vaginal) Orgasms.
HIM: I will coach your partner to expertly give a vulva massage and then teach him to give TEN unique vaginal orgasms. 
.
.
LINGAM WHISPERER ORGASMIC MAPPING
HIM: Our goal is to coach him in mastering my six NEO Tantric Orgasmic Mastery principles, assisting him to last longer. The objective is to maintain a pleasure level between 4 and 7 out of 10, creating a comfortable space where excitement and arousal can be experienced while effortlessly riding the waves of pleasure.  Once he has achieved proficiency in these six techniques, he will be coached into an auric Luminous Energy Orgasm. 
HER: I will coach your partner, guiding her to proficiently deliver a Lingam, Testicle, and Perineum Massage. Simultaneously, I will be coaching him on techniques to prolong his endurance and ride the waves of pleasure. Once he has mastered my six techniques, he will receive coaching to transition into an auric Luminous Energy Orgasm. In the event he does not ejaculate, there will be a 60-second rest, and he will receive coaching for another Luminous Energy Orgasm. If ejaculation still does not occur, he will be guided into one more Luminous Energy Orgasm.
.
.
COUPLES ORGASMIC MASTERY 
WHAT TO EXPECT DURING YOUR WORKSHOP
Your Orgasmic Mastery 101 session structure

What to expect during your private one on one workshop

A chat about your general health, consent & boundaries

A discussion about Confidentiality and Privacy

Kinkassage Sensual & Erotic Massage Coaching

Chakra Activation and SAFE Kundalini Awakening

Sensate Touch Techniques – Oil Free

Organic Coconut Oil Relaxation Techniques

NEO Tantric Bodywork

Building Trust, Allowing Vulnerability & Being Present

Exercises to connect Energetically with each other

Learning to ask for what you want

Breathwork to awaken Male & Female Sexual Energy Pathways

Bootylicious Rosebud Massage Techniques

Profound Relaxation into Theta Brain Waves (Zero Brain Chatter)

A simple and gentle tsu nei tsang abdominal massage

The Art of Sensual Breast Massage

My

SIX

Orgasmic Mastery NEO Tantra Awakening Techniques

Heightened Ecstatic States of Consciousness

HER:

A Vulva Massage
HER: Yoni Orgasmic Mapping to awaken Multiple Vaginal Orgasms
HIM: A Lingam, Testicle and Perineum Massage

HIM:

Lingam Orgasmic Mapping to experience a LEO Orgasm

HIM:

Lasting Longer and experiencing Ejaculation Choice
THE GOAL TOGETHER: Auric Luminous Energy Orgasms (LEO)

Time to Relax & Ground – Holding space

A Discussion about your Orgasmic Mastery 101 experience together

A Positive experience with many sexual techniques to practice at home.

A smile from ear to ear when you leave my studio!
.
.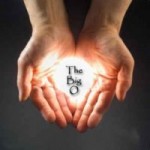 .
.
BOOK YOUR SESSION:
$1000   (Mini Workshop – Allow 7 hours)

YOUR CHOICE

A one day 7 hour workshop (9am Monday to Friday)

Two 3.5 hour workshops (Day or Evening)

Please book your session by text  to 0404 449 433
.
.
ORGASMIC MASTERY 101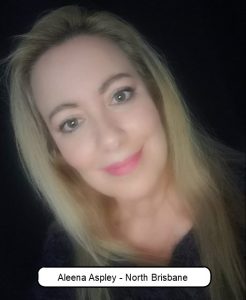 I fully understand that my private couples Orgasmic Mastery 101 coaching workshop represents a significant investment. Personally, I am dedicated to providing exceptional intimacy and sex coaching sessions. I do not adhere strictly to the clock, as my passion lies in assisting couples in enhancing their intimacy skills and elevating their orgasmic potential within their aura and the cosmos. This, to me, embodies the true essence of two individuals becoming one.
It is truly gratifying to guide couples in playfully rekindling their connection and reigniting their desire and libido together. In the midst of our busy lives, we must not forget the joy of experiencing truly exceptional intimacy and make a commitment to stay intimately connected.
Orgasmic Mastery 101 is not just a one-time experience; it is crucial for me to ensure that when a couple leaves my studio, they are well-equipped with tangible relationship-enhancing techniques to practice at home. — Aleena Aspley 31st October 2023
.
.
CONTACT ME
MS. ALEENA ASPLEY
 NORTH BRISBANE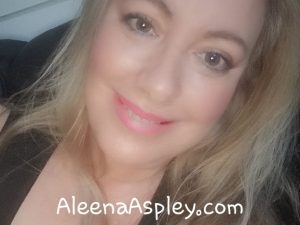 SOMATIC SEXOLOGIST / SEXOLOGICAL BODYWORKER
NEO TANTRA PROFESSIONAL
Mobile: 0404 449 433
International: +61 404 449 433
My Bodywork Directory: www.AleenaAspley.com.au
Availabiltiy: Monday to Friday 9am to 9pm
TEXT ME TO BOOK — BY APPOINTMENT ONLY
.
.
COUPLES TESTIMONIAL 
"A short note to thank you for the couples massage.  We found it very educational and, of course, stimulating.  We were both thrilled that Jen was able to squirt.  We have been close to but not quite there on that front for some time and your advice and expert hands made the difference.
I appreciated the assistance with better control of ejaculation too – I'm sure that will pay dividends forever.  Thanks again for a great morning!"
Paul and Jen via email 19th October 2011
.
.
.
Couples Orgasmic Mastery Brisbane