Kinkassage Rose Gold Coast
kinkassage rose gold coast sensual erotic adventurous adult massage 
KINKASSAGE®  WITH ROSE RICHIE
Gold Coast, Queensland, Australia
ROSE RICHIE – I am a sexy and sensual redhead; curvy, worldly, educated and mature. I enjoy pushing your erotic buttons, tenderly teasing, arousing, and slowly driving your body wild with exquisite pleasure. You will deliciously enjoy my kinky and super soft magic hands!
Having a background in nursing for many years, I know how to make you feel at ease and I love relaxing men, women and couples. My hedonistic and wildly popular Kinkassage session, is an experience which you will NEVER, EVER forget!
I have just moved to Ashmore, to introduce Kinkassage to the Gold Coast. It is my desire to give you the opportunity to try my decadent Kinkassage bodywork, with intimate relaxation.
.
SENSUAL ADVENTUROUS & EROTIC ADULT RELAXATION
Kinkassage® is a Registered Trademark
KINKASSAGE® is a Sensual, Adventurous and Erotic Adult relaxation session exploring duality of the senses. Your session incorporates 100% intimate touch from the beginning of your session until the very end. I have my own exclusive titillating touch techniques to awaken your body into ecstasy. This session includes rosebud and sweet spot reflexology. The goal is full-body relaxation, and slowing down brain chatter into a mellowed state of consciousness, with a SLOW 🙂 ending.
KINKASSAGE is an extremely popular and up-market KINKY session with many repeat bookings. 
My up-market KINKASSAGE (Gold Coast) session guarantees full body relaxation utilizing unique Rosebud Relaxation Techniques (Lower Back, Hips, Buttocks, Sack and Crack), stimulating vibration touch, teasing pleasure overload, soft sensual hands and warm coconut oil.  The focus of my KINKASSAGE sessions is 100% intimate teasing touch.
Imagine my kinky magic hands softly kneading your body and gently brushing your skin with my teasing manicured finger tips!
Book today, I would be delighted to be your Kinky Goddess and guide you on a journey of  Kinky teasing decadent KINKASSAGE pleasure.
Kinkassage Rose Gold Coast
WHAT TO EXPECT IN YOUR KINKASSAGE SESSION?
My Soft Sensual Magic Hands
A Comfortable Relaxing Environment
A Friendly Positive Experience
Warm Coconut Oil Relaxation
Deliciously Light Sensate Touch
Full-Body Intimate Bodywork
My exclusive Duality Touch Techniques
Transformational Touch to Awaken MORE Delicious Pleasure
A Vibrating Massage Table
Micro-Tingler Vibration
Bootylicious Rosebud Reflexology / Buttock Bodywork
Sweet Spot Bodywork
Prostate Pleasure – just ask!
A Super SLOW 20 minute or 30 minute Ending
Profound Relaxation into Theta Brain Waves (Zero Brain Chatter)
A Positive Experience and many Repeat Bookings!
Kinkassage® is a Registered Trademark of Aleena Aspley Australia
…
KINKASSAGE® SESSIONS
1 Hour        $250
90 Minutes $350 (See Below)
2 Hours      $450 (See Below)
.
.
.
LINGAM KINKASSAGE®
A HIGH-END EROTIC & INTIMATE PAMPER FOR MEN
Kinkassage® is a Registered Trademark of Aleena Aspley Australia
90 Minutes $350
2 Hours      $450 (Best Option for the connoisseur of maximum pleasure)
For the male who wants to experience endless bliss and 40+ minutes of super SLOW genital worship..
Includes easy Tantric exercises to last longer and delay ejaculation
You can introduce Fantasy Kinkassage or G-Spot Kinkassage into this longer session.

THE GOAL OF LINGAM KINKASSAGE, IS TO FEEL PROFOUND RELAXATION, WHILE FLOATING IN AND OUT OF SUBLIME AROUSAL AND BLISS.
.
Kinkassage Rose Gold Coast
 G-SPOT KINKASSAGE® 
PROSTATE PLEASURE WITH RELAXATION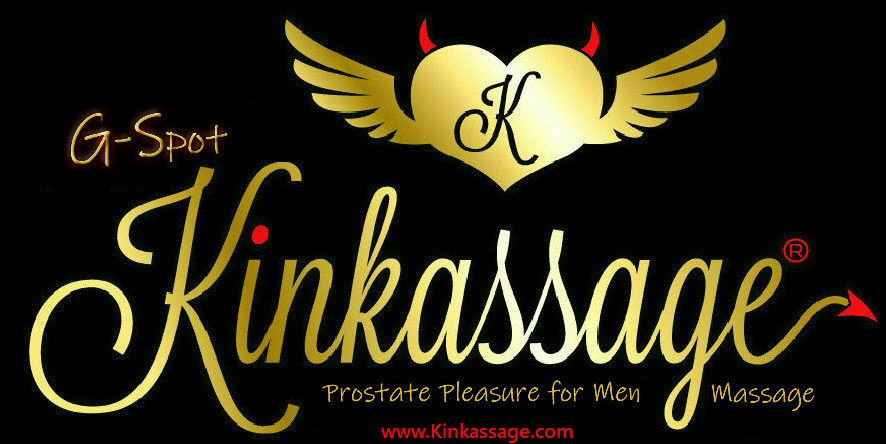 Yes, you've guessed it – men have a g-spot too! The male g-spot is an erogenous spot with the power to drive men WILD !!!
Similar to a woman's g-spot, the important nerves for erection, orgasm and ejaculation converge at the male g-spot and in the prostate and perineum area.
This area also can provide intense and heightened pleasure, and is also the place where emotional and sexual issues are stored.
Prostate stimulation can be both pleasurable and healing for a man, and can help release emotional as well as physical stress. For many men, the stronger stimulation to the male g-spot, the stronger and more profound orgasms they experience.
Exploring the male g-spot is the key to unlock astounding levels of intense pleasure that is not just limited to your penis! It can also bring you closer to and create a more intimate bond with your partner.
Unfortunately, the whole conversation of prostate pleasure can be very edgy for many men. Guys – whatever your level of comfort around the concept of stimulating the male g-spot, if you've managed to read this far, I salute you!
The quality and amount of stimulation to whole area including the prostate, perineum, and anal sphincter really determines of the levels of sexual pleasure and intimacy you and your partner experience. And there are other ways to engage the male g-spot, for prostate pleasure, that do not involve penetration.
A male orgasm that is stronger, longer, continuous and more explosive – often called a prostate orgasm – prostate pleasure is all characteristic of stimulation to the male g-spot.
Rather than being an orgasm that is just located in your genitals or driven solely by your penis, a prostate orgasm becomes a whole-body phenomenon, and can offer you multiple orgasms as well as orgasms without ejaculation.
Kinkassage Rose Gold Coast
PROSTATE PLEASURE PLUS WITH EROTIC KINKASSAGE® BODYWORK
60 Minutes $250   (20 Minutes+ of SLOW Genital Worship with G-Spot)

 

90 Minutes $350   (30 Minutes+  "       "           "            "           "         "    )
2 Hours      $450   (40 Minutes+  "       "           "            "           "         "    )
.
.
FANTASY KINKASSAGE®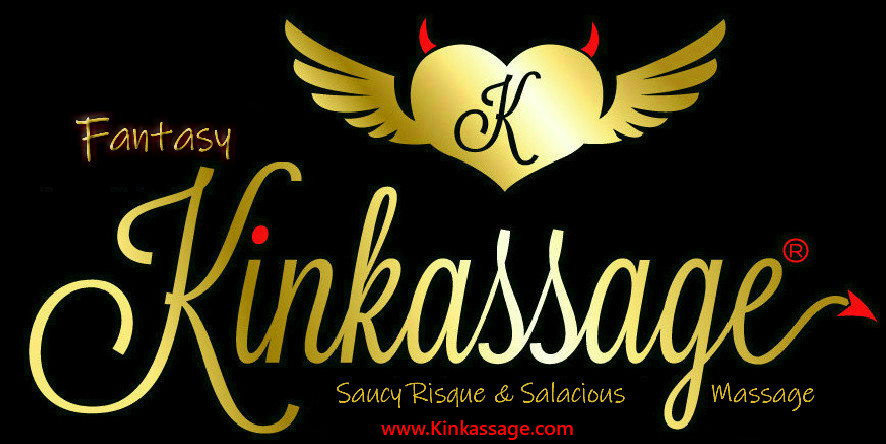 FANTASY KINKASSAGE is a new Saucy, Risque and Salacious offering. There are many males who love to delve into fantasy while they enjoy an erotic bodywork session. Fantasy Kinkassage offers a new high-end experience to explore erotic relaxation, intimate titillating touch and highly erotic and sizzling, "auditory" kinky  fantasy.
During your FANTASY KINKASSAGE® session you will be completely relaxed with my heavenly sensual touch. My voice is Sensual, Salacious and Sexy, I have a vivid and creative imagination and I can be very descriptive, in putting into a story-line, any auditory sexual fantasy that turns you on!

FANTASY IS A HUGE TURN ON!! About 95 percent of people report that they have sexual fantasies according to a study conducted at the University of Granada. Women are more likely to have romantic fantasies, while men fantasize more frequently about sexcapades involving being promiscuous, swinging, and participating in an orgy.
FANTASY KINKASSAGE offers you the opportunity to share your desires, experiment, and discover what really turns you on. If you are embarrassed about sharing your deepest sexual desires and fantasies with your partner, then a session of FANTASY KINKASSAGE offers you a safe and non-judgmental environment to explore what really turns you on!
FANTASY KINKASSAGE IDEAS…
1. OFFICE FANTASY
61 percent of men have sexual fantasies about getting it on with co-workers in their office. The allure of having sex with a coworker, especially your boss, has to do with gaining power. And that's hot.
2. DOMINATION FANTASY
Power is a rush, there's no doubt about it. Many men dream about having a woman obey their every wish, so why not unleash your inner dominatrix and your fantasy story where you call the shots using whips, handcuffs, etc. Either way, you'll be in total control during your fantasy. It's a Win, win.
3. HAVE SEX OUTSIDE FANTASY
Want the thrill of getting it on outside the bedroom without the risk of getting caught? Embrace the elements, and fantasize doing it in a secluded area outside at night. The grass, the sand, the pool—the great outdoors is your Kinkassage Fantasy playground.
4. EXHIBITIONIST FANTASY
In his study of sexual fantasy, Who's Been Sleeping in Your Head?, Brett Kahr found 19 percent of people fantasize about being watched during sex—and another 5 percent fantasize about taking their clothes off in public.
5. VOYEURISTIC FANTASY
Does watching the show from the sidelines turn you on? Whether you're spying on the neighbours or the couple getting it on at the beach, this fantasy is a common one.
6. WATCHING EACH OTHER MASTURBATE FANTASY
Put a twist on your voyeuristic fantasy by fantasizing about watching your partner masturbate – it's an instant turn on.
7. THE STRANGER FANTASY
There's something sexy and mysterious about anonymity. In fact, the LELO Global Sex Survey discovered that fantasizing about having sex with a stranger is on the rise this year. An easy way to get in on the trend book a Kinkassage Fantasy session.
8. THE THREESOME FANTASY
Want to get it on with your partner and another man or woman? Threesomes are a popular fantasy—and they're trendier than ever.
9. HAVE SEX IN PUBLIC FANTASY
The rush, risk of getting caught—it all adds to your Kinkassage Fantasy experience.
Contact me today and schedule your Kinkassage Fantasy session. Unlock your day dreams and turn them into reality.  Fantasy is fun to explore and the ultimate experience accompanied with Slow Teasing and Coconut Oil Stimulating 🙂 Ending Techniques.
So….do you have a fantasy that turns you on?  Perhaps living your fantasy for real is not an option, however, confiding in me with your deepest and darkest fantasy secrets can be a freeing experience and an unbelievable sexual turn on!
HERE ARE SOME OTHER SUGGESTIONS…
A sexual encounter at the beach
Sexually satisfying many women at once
Being picked up as a hitchhiker and ravished by many ladies
A BDSM fantasy
A fantasy with another male / Strap-on Fantasy
tell me your deepest, darkest fantasy secret and I will turn it into an erotic story just for YOU !!!
FANTASY KINKASSAGE SESSION PRICES
1 Hour $250  (30 Minutes+ SLOW Genital Worship & a Saucy Fantasy Story)

 

90 Minutes $350    (As above – a Deliciously Longer Session)
2 Hours $450         (As above – a Lavishly Appointed & Blissful Deluxe Session)
.
 DOMINATION KINKASSAGE®
AVANT-GARDE<>PLAYFUL<> EDGY<>DOMINATION
Surrender your body to a session of Spicy and Playful DOMINATION KINKASSAGE®. Indulge your appetite, to be safely dominated and amplify your body's ecstatic pleasure threshold.  I highly recommend, a two hour session, to escalate your body into profound states of bliss and pleasure, while at the same time awakening your body into absolute, full-body cellular orgasmic rapture and bliss.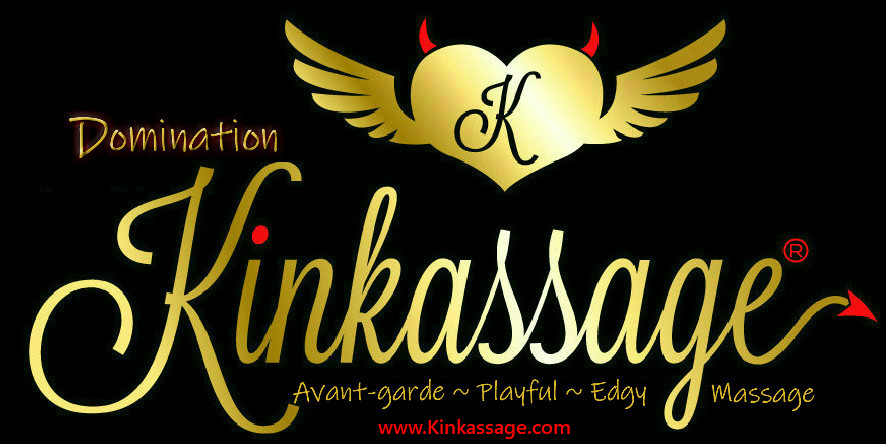 Kinkassage Rose Gold Coast
The allure of booking, either a 2 hour session, means you will be giving your body the opportunity to elevate your arousal threshold, while at the same time down regulate your male body into deep profound relaxation.
The human body loves the opportunity to completely switch off and yield into the sublime state of SUBSPACE.
With Domination Kinkassage, the longer your session, the more indulgent and sizzling your experience.
High-end Domination Kinkassage, 90 minutes or 2 hours, can take your body into heightened orgasmic states that few males ever experience in their lifetime!   The goal of your Domination Kinkassage session is a full-body male cellular orgasm.
Domination Kinkassage, incorporating ultra light and/or bolder bondage with domination, is a journey of my sensate duality touch techniques and super SLOW intimate arousal.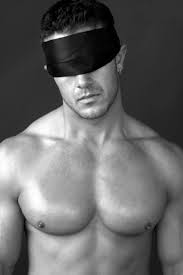 At the beginning of your session you will wear a blindfold and headphones. While holding hands, I will tune into your bodies luminous energy and intuitively connect with the precise touch your body desires.
As your session progresses playful toys of all varieties will be chosen to over indulge your male senses. I have my own exclusive domme duality touch techniques to titillate your body into ecstasy.
Your Domination Kinkassage session includes rosebud and sweet spot reflexology. The goal is complete full-body relaxation to slow down brain chatter, into a mellowed, subspace state of consciousness.
NOTE:  I am the Queen of G-spot!
 SINGLES DOMME KINKASSAGE 
Two Hours $450 (More Indulgent)
Longer sessions available by request
 COUPLES DOMME KINKASSAGE 
4 Hours $850 (2 Hours each)
5 Hours $1000 (2.5 Hours each)
WHAT TO EXPECT IN A DOMME KINKASSAGE SESSION
Domination Kinkassage Bodywork
My Magic Hands Kinkassage Relaxation
Titillating Sensate Touch Techniques
Personalised Sound, Movement and Awareness Coaching
Pelvic Rotation Bodywork
Pelvic Release Bodywork
Shamanic De-Armoring
Whole Body Vibration for Chakra Activation
Pudendal Nerve Awakening – to bring pleasure ALIVE!
Pelvic Nerve and Vegas Nerve Activation
Awakening of over 15,000 nerve endings in the Pelvic cavity
My 101 Spanks Bodywork Techniques
A Blindfold
Headphones
Fluffy Leather Restraints
Props and Toys of all Varieties
Bootylicious Rosebud Reflexology
Sweet Spot Bodywork
G-Spot – just ask!
Heightened Ecstatic States of Consciousness
Profound Relaxation into Theta Brain Waves (Zero Brain Chatter)
The Goal is a Full Body Cellular Orgasm
Kinkassage® is a Registered Trademark of Aleena Aspley
A Positive experience and a smile from ear to ear when you leave my studio!
Kinkassage Rose Gold Coast
MY KINKASSAGE MENU
I am accredited in the following Kinkassage® modalities
CLICK ON THE GOLD LINKS BELOW TO BOOK YOUR KINKASSAGE SESSION
.
.
Ms. Rose Richie
Ashmore, Gold Coast, Queensland

Location: Ashmore, Gold Coast, Queensland, Australia
Mobile: 0499 978 955
International: 61 499 978 955
Email: KinkassageWithRose@gmail.com
WEBSITES
AVAILABILITY
Weekdays: Monday to Saturday 9am – 9pm
Other times: by appointment
Kinkassage Rose Gold Coast
PLEASE NOTE: If you are unable to contact me on my mobile phone then do please sms my mobile with your appointment details and request that I call you back. When I am with a client I do not answer my mobile phone.
BY APPOINTMENT: I am available Monday to Saturday 9am to 9pm and other times by appointment. Book early, because I limit the number of appointments I book each week.

Kinkassage Rose Gold Coast