Tantra Massage September 2013
Tantra Massage September 2013 Testimonials of Aleena Aspley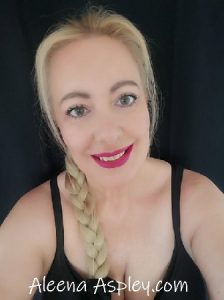 TESTIMONIALS OF ALEENA ASPLEY
North Brisbane, Australia  Ph: 0404 449 433
.
.
.
I went to an orgasmic place that I have never been before.  I felt sensations of tingling from my head to my toes.  The orgasm I experienced was more and more and more again!  Mick 30/9/13 (One Minute Full Body Orgasm) 
.
Today's experience was an eye opener.  I felt sensations that I've never felt before. My full body orgasm lasted for around 5 minutes and there was more depth and sensation to my climax.  I'm finding the whole experience difficult to put into words. Mind Blowing!  Michael 26/9/13
.
I've tried Prostate Massage at home, with my ex-partner, but today's experience was outstanding with nearly a one minute full-body orgasm. Jarrod 20's 25/9/13
.
.
My Tantra Kinkassage session today was wonderful.  I've returned because I really enjoyed Aleena's "Tantra Fantasy" session about two years ago.  After today's session I feel tingles in my hands and my feet.  My orgasm was 4 minutes and during my experience I felt an all over warmth rising from my genitals upwards into my head.  A fantastic experience!  Matt 24/9/13
Tantra Massage September 2013
That was awesome!  I feel a light tingling around my shoulders and legs.  I booked for a good shoulder massage with a happy ending.  Aleena did Lingam massage for over 35 minutes.  The build up was really slow with sensual teasing and I had over 10 minutes of orgasm.  When I ejaculated I felt a flood of energy from my genitals to the top of my head.  Andrew (Kinkassage Session) 20yo 11/9/13
.
I had little orgasms during my session.  G-Spot was awesome!  It was new to me and I had to get over my anxiety of having my prostate touched.  I had a more deeper and prolonged orgasm than I have ever experienced before. Phillip (Tantra Kinkassage Session) 10/9/13
.
Been feeling great, thank you.  I enjoyed every minute of my Tantra Kinkassage session.  (Lady) Lana 30's 5/9/13
My session was sensual, erotic, explorative and intoxicating!  I feel satisfied, content and relaxed. I lost track of time and had a 5 minute full-body orgasm. You certainly are talented Aleena!  Patrick 2/9/13