Tantra Testimonials December 2013
Tantra Testimonials December 2013 of Aleena Aspley North Brisbane Queensland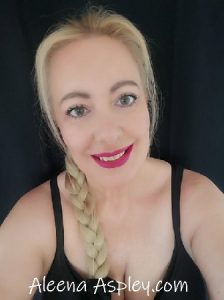 Ms Aleena Aspley
North Brisbane, Queensland Australia
Mobile: 0404 449 433
International: +61 404 449 433
www.AleenaAspley.com
DECEMBER 2013
I feel really good.  I can take on the world right now! I feel energized.  The experience felt like an energized blood rush from my genitals upwards with tingling in my fingers.  My face is flushed. I had a two minute orgasm and I feel unreal !!! Darren 23Dec13 
I feel like a new man.  I had not idea that my orgasm could be so intense. The session was beyond my expectations.  My lips tingled.  I nearly had a lip orgasm.  I also felt tingling all over my body.  That just about sums it up.  I will be be back for more sessions.  Nigel 17Dec13
.
My arousal build up went on and on.  My body became ultra-sensitive and it was a euphoric and relaxing experience all at once.  While I was in a full-body orgasm, I didn't know when I ejaculated. I experienced arousal levels that I haven't felt before. It got to a stage where there was more tingling in my hands than in my genitals.  All I can say is that was the best stress release I have ever had and I feel like I don't have a care in the world.  I will be back in the next 4 weeks, to see you again, before I head north back to work.  Nathan 9Dec13
.
.
Tantra Testimonials December 2013
NOVEMBER 2013
That was bloody amazing. The best experience I have had ever! Steve Western Australia 19/11/13
.
That was the best sensual massage experience that I have ever had! It was like getting massaged and erotically teased at the same time. I thought there were more than two hands on my body. I am from Rockhampton and I have to say that we don't have anyone of your caliber and expertise from where I am from. Jeff 11/11/13
Oh my god that was absolutely amazing. I can feel my whole body tingle.  I can't stop laughing. I will have a smile for the whole weekend now. My orgasm was brilliant. I had no control over my body.  I can't wait to get back to Brisbane to see you again!  Johnny 28yo 7/11/13
.
It was such a nice feeling.  I feel so relaxed and rejuvenated.  I normally have troubles switching off and at the beginning of my session work was constantly popping into my head.
My Orgasm: It was a funny sensation.  My fingers and my ears are sparkling with tingling energy.  I feel fantastic.  It is hard to describe and I didn't know exactly when I ejaculated.  It was not like a normal male orgasm with ejaculation – completely different.  Phil 5/11/13  (www.MaleMultiplesMastery.com )
.
That was fantastic.  I will be back.  Andrew 4/11/13 (Kinkassage 30 Minutes)
That was the best erotic massage I have ever had.  I really enjoyed my first G-Spot experience.  Simon 1/11/13 (Kinkassage)
.
A LONG TERM CLIENT OF MINE – I completely let myself go at the beginning of my session. I closed my eyes, and let go of all my inhibitions.  The orgasmic feelings, I felt, spread all over my body into every cell. Normally, blokes orgasm and ejaculate together, but today it felt like my whole body became alive with sensitivity and the ultimate of pleasure.  Aleena, I even felt arousal building when you were massaging my feet.  I am sure it will be hours before I completely recover. I went further into orgasm than I have been before. I really do not get the same degree of arousal / cellular orgasm solo by myself or with my partner.  Rob 1/11/13 (Note: Rob is a long term client of mine who is multi-orgasmic – www.MaleMultiplesMastery.com)
MORE TESTIMONIALS: Click Here
.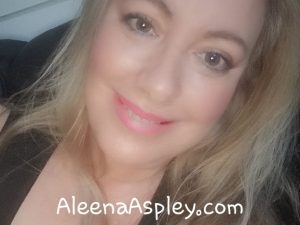 Please TEXT my mobile to book your appointment with me.
Ms Aleena Aspley, North Brisbane, Queensland
Certified Sexological Bodyworker
Mobile: 0404 449 433
International: +61 404 449 433