Tantra Testimonials October 2013
Tantra Testimonials October 2013 of Certified Somatic Sexologist Aleena Aspley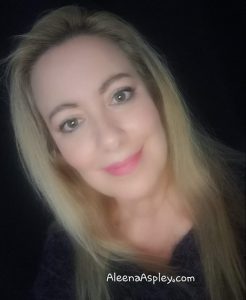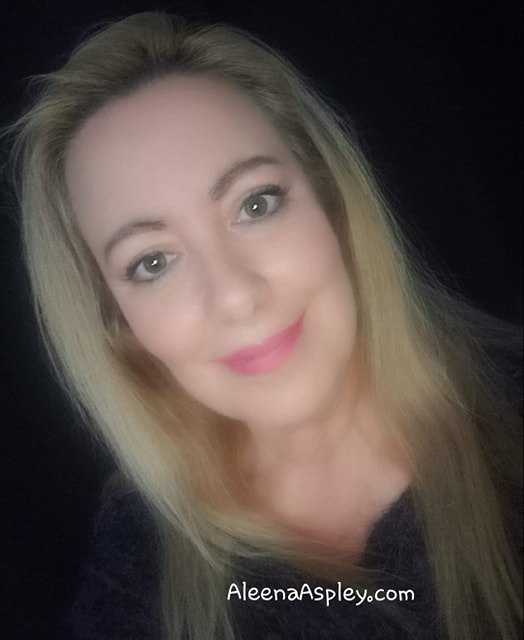 I really love my vocation!  I love coaching couples and people of all genders, on how to have conscious and connected experiences in the bedroom, either solo, or with their significant other.
Here are my Tantra testimonials for October 2013.  I would like to thank all my clients, who have contributed their time, to sharing their amazing feedback about their Tantra Massage with me.
.
.
.
TANTRA MASSAGE TESTIMONIALS BRISBANE OCTOBER 2013
Thank you so much for taking time to see me this afternoon. What I have learned from you has really opened my eyes to problems that I have to address. The massage was so relaxing and it was great to meet you in person. I loved the time I spent with you. Thank you.  Greg 31/10/13
.
.
.
.
I have never felt anything like that before.  Definitely a first!  I've still got tingling in my hands.  I was a bit pessimistic that my body could have a full-body orgasm because I am always so much in my head.  I will be back. Peter 28/10/13
.
I have a smile from ear to ear and I can't stop laughing.  I feel elated. Joyful. My hands are still tingling.  My orgasm lasted 4 minutes. There was a point where I stopped thinking about the moaning and the breathing and my body just took over naturally into the most amazing ecstatic state. My orgasm was different and intense. It was only when you said to me "are you ready to ejaculate" that I realised that I hadn't blown.  The orgasm experience is similar to ejaculation but in waves of orgasm that just went on and on and on. Amazing!  Steve 25/10/13
.
.
.
.
I only had time to book in for a half hour, however, the multiple orgasm that I experienced was different from any orgasm I have felt before.  It was not a normal, get your load off experience, but sensations in all different parts of my body including my genitals.  It took ages and ages to build into an amazing all over the body explosion.  It was well worth the taxi fare to come and see you Aleena. David 25/10/13
.
I am not the best at writing my thoughts on paper, however, I came to reverse Premature Ejaculation and today I learned new techniques to help me last longer in the future.  Robert 25/10/13 (Not a Premature Ejaculator any more!)
.
.
.
.
I just had to write and tell you how much I enjoyed my session with you today. Fabulous! Graham 24/10/13 (Graham is one of my multi-orgasmic clients)
.
I have never felt anything like that before!  It felt like energy pulsating uncontrollably all through my whole body.  I've learnt more, about my body today, than ever before!  Rohan 22/10/13 (2+ Minute Orgasm)
.
I can't think at the moment… I feel so light, it's like I'm floating…it was an amazing feeling.  I never thought my body could do that – that's for sure!  I experienced a 8+ minute multiple orgasm, which I felt from my head to my toes. My head felt hot and my whole body tingled. The experience was definitely a WOW factor! Connor 22/10/13
.
Awesome! Wow! Fantastic! I really enjoyed my one hour kinkassage session with prostate massage.  I will be back!  Graham 9/10/13
.
My session was more than I expected.  My orgasm lasted longer before I ejaculated. The experience was friggin awesome to be honest.  It was quite amazing – definitely out there…Sensational.  Steve 8/10/13
.
.
.
.
Unbelievable and Intense.  I'm struggling to think right now.  This was my second kinkassage session with prostate massage.  I felt my orgasm building up for ages before I finally ejaculated.  I feel so relaxed, I could probably go to sleep right now. Rory 8/10/13
.
I was a tad apprehensive about making an appointment for a Tantra session.  I had never done anything like this before and I was after more than just a Rub N Tug session. I was nervous when I arrived for my appointment, however, Aleena made me feel at ease and relaxed within minutes.  I would definitely recommend a Tantric session, with Aleena.  My orgasm was very powerful and an experience I would like to have again.  Craig 4/10/13
.
.
.
.
In my Tantra session I felt an all over the body feelings of pleasure and ecstasy.  I lost track of time and I think my full body orgasm lasted at least 2 minutes. It was a nice and enjoyable session. I thoroughly enjoyed my 20 lingam massage.  I will be back.  Peter (66yo) 4/10/13
Tantra Testimonials October 2013
OMG, I've never had an experience like that before!  I booked in for a half hour Kinkassage session today. I was very nervous when I arrived, I have never had an erotic massage before, however Aleena made me feel very relaxed and I decided to extend my session into an hour Kinkassage massage.
I tried Prostate Massage, for the first time today.  The experience was extraordinary with a ten minute cellular orgasm and tingling in my hands and in my head.  It was a perfect first session!  Aleena, I will book before I return to South Africa for your Tantra Kinkassage session.  Chris (South Africa) 1/10/13 
.
.
.
.