Tantric Workshop Couples Brisbane
Tantric Workshop Couples Brisbane hands on sex education and NEO Tantra Massage Coaching, including BDSM, Domination & Kink as well as Yoni Massage and Lingam Massage coaching with with Somatic Sexologist Aleena Aspley.
PERSONALIZED NEO TANTRIC WORKSHOPS
FOR COUPLES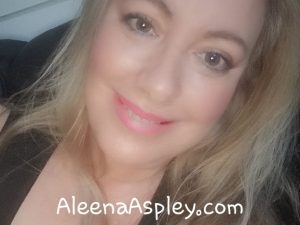 .
---
Tantric Workshop Couples Brisbane
ORGASMIC MASTERY 101
A PERSONALIZED, ONE DAY, COACHING
WORKSHOP FOR COUPLES
EXPERTLY LEARN TO TURN EACH OTHER ON
MASTER LASTING LONGER FOR HIM
AWAKEN TEN VAGINAL ORGASMS FOR HER
(Allow 7 hours)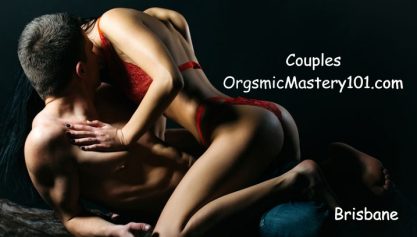 .
#1
AWAKENING AURIC LEO ORGASMS
Embark on an extraordinary journey into the realms of pleasure and intimacy with Orgasmic Mastery 101, an exclusive, tailor-made coaching workshop designed for couples of all genders. Prepare to dive into the depths of ecstasy and uncover the elusive secrets of heightened orgasmic states that remain a rarity for many.
In this unique workshop, you and your partner will embark on a transformative voyage led by a seasoned sexpert in the art of pleasure. Together, you can explore and unlock the untapped potential of your sensual connection, pushing beyond the boundaries of traditional pleasure to discover new horizons.
My meticulously crafted one-day workshop brings together wisdom and insights from diverse disciplines, including Sexological Bodywork, Somatic Sex Education, NEO Tantric traditions, Shamanic and Taoist bodywork. It also incorporates elements of vibration, sound, breath, awareness, and intention. Through these practices, you will revolutionize your intimate experiences, expanding your understanding of pleasure, erotic adult relaxation and orgasmic potential.
Prepare to enter a world of possibilities as we delve into the realm of Kinkassage® for couples, combined with NEO Tantric principles. The goal is to awaken your body to new levels of ecstasy, creating a symphony of pleasure for both partners. With a particular focus on Lingam and Yoni Massage / Bodywork, Aleena will guide you toward complete relaxation, quieting the mind, and transcending into a blissful theta state of consciousness, combined with arousal.
Book today and embark on an extraordinary journey of self-discovery and sensual awakening. Together, you can unlock the doors to unparalleled pleasure, igniting a flame of intimacy that will burn brightly for years to come.
Prepare to explore uncharted territories of pleasure and experience the true power of Orgasmic Mastery 101 as you and your partner journey toward profound connection, ecstatic bliss, and heightened orgasmic mastery.
NOTE: My Couples Orgasmic Mastery 101 can be booked as a one day 7 hour workshop, or you can also split this adult workshop into two half days.
You are very welcome to text my mobile and request a phone conversation 0404 449 433
.
Click here for further details on this Couples Coaching
.
.
---
.
Tantric Workshop Couples Brisbane
ORGASMIC MASTERY 101
TANTRIC DOMINATION, KINK & BDSM COACHING
A PRIVATE WORKSHOP FOR ONE COUPLE
NORTH BRISBANE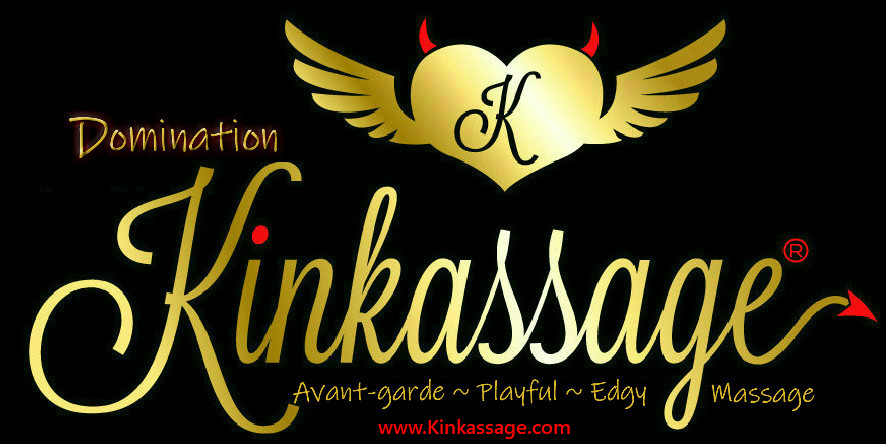 Avant-garde, Playful and Edgy BDSM Bodywork
.
#2
TANTRIC DOMINATION, KINK & BDSM COACHING
A COUPLES ONE-ON-ONE PRIVATE WORKSHOP
This workshop is designed for couples who have previously participated in my Orgasmic Mastery 101 Couples Sex Coaching Workshop.
My Tantric Domination, Kink, and BDSM workshop is the perfect choice for couples looking to deepen their understanding of power dynamics, explore the world of erotic spanking, immerse themselves in the dynamics of submissive and dominant play, and gain the knowledge to safely incorporate a range of accessories, including leather restraints, handcuffs, props, canes, floggers, and whips.
By enhancing their BDSM proficiency, couples unlock new avenues for exploration and enhancement of their sexual encounters. They venture into uncharted territories, discovering innovative ways to ignite passion by introducing additional elements into their intimate play and mastering new, specific skills.
WHY BDSM, DOMINATION & KINK:
People of all genders are drawn to BDSM (Bondage, Discipline, Dominance, Submission, Masochism) and kink for a multitude of reasons, all of which revolve around personal desires and preferences. It's crucial to recognize that these practices typically involve consenting adults and adhere to safety protocols.
.
HERE ARE SOME COMPELLING MOTIVATIONS FOR ENGAGING IN BDSM, KINK AND DOMINATION
1. FANTASY EXPLORATION: Many individuals harbor specific fantasies or desires aligned with BDSM or kink. Participation in these activities provides a secure and regulated space to explore and fulfill these fantasies.
2. POWER AND CONTROL:BDSM often entails power exchange dynamics, where one person assumes a dominant role and the other adopts a submissive role. This can be appealing to those who find power dynamics stimulating and enjoy role-playing.
3. HEIGHTENED SENSATION & AROUSAL: Certain BDSM activities, such as bondage or sensory play, intensify physical sensations and arousal. This heightened sensitivity can lead to more profound and gratifying experiences.
4. EMOTIONAL CONNECTION: Engaging in BDSM can foster a deep emotional connection between partners. The trust required for these activities can solidify the bond between individuals.
5. ESCAPISM: BDSM provides an escape from the routines and stresses of daily life, allowing individuals to disconnect from reality and fully immerse themselves in the present moment.
6. SELF-EXPLORATION: BDSM serves as a pathway to self-discovery, helping individuals gain a better understanding of their desires and boundaries. It also supports the exploration and acceptance of different facets of one's sexuality.
7. SPICING UP ONE'S SEX LIFE: For some, BDSM and kink introduce variety and novelty into their sexual experiences, revitalizing long-term relationships and keeping the spark of passion alive.
8. EMPOWERMENT: Empowerment takes various forms in BDSM. Some individuals find it by assuming a dominant role and taking control, while others experience it by willingly submitting to their partner.
9. COMMUNICATION & CONSENT: BDSM places a strong emphasis on communication and consent. This focus on transparent communication fosters healthier and more communicative relationships.
10. COMMUNITY & MEETING LIKE MINDED INDIVIDUALS: BDSM communities offer a sense of belonging and mutual support for those with shared interests. These communities provide educational resources and opportunities to connect with like-minded individuals.
It is of utmost importance to stress that all BDSM and kink activities should be firmly rooted in consent, safety, and the involvement of informed and willing participants. Open communication, trust, and respect among all parties involved are the foundational principles of enjoying these activities.
.
.
WHY INTRODUCE NEO TANTRA TO THIS WORKSHOP
Introducing NEO Tantra to a BDSM, domination, and kink scene can introduce a distinctive and enriching layer to these activities. While BDSM commonly revolves around power dynamics, physical sensations, and role-play, Tantra contributes by emphasizing prolonged states of arousal, cultivating a deeper connection, incorporating breathwork and mindfulness, expanding intimacy, and fostering a sense of spiritual connection.
.
.
NOTE: My Couples Tantric Domination, Kink & BDSM Coaching Workshop can be booked as a one day 6 hour workshop, or you can also split this adult workshop into two half days.
You are very welcome to text my mobile and request a phone conversation 0404 449 433
.
TANTRIC DOMINATION, KINK & BDSM COACHING
Click here for further details on this Couples Coaching Workshop Outline and Pricing
.
.
---
.
Tantric Workshop Couples Brisbane
YONI MASSAGE WORKSHOP
PERSONALIZED COUPLES COACHING
TO LIGHT A FURNACE ON HER LIBIDO
EXPAND HER ORGASMIC POTENTIAL
AWAKENING TEN UNIQUE VAGINAL ORGASMS
(Allow 4 Hours)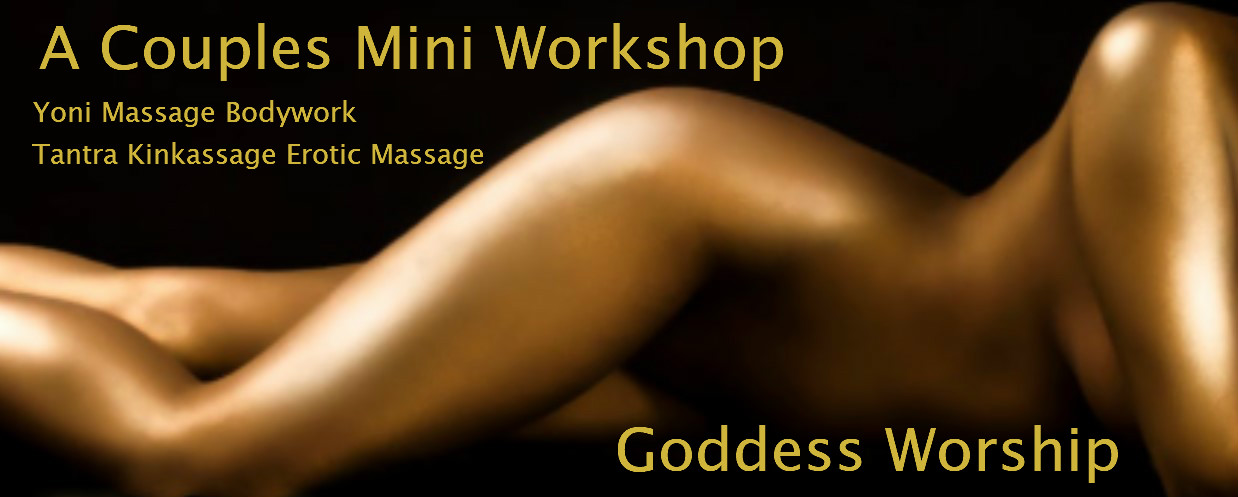 .
#3
YONI MASSAGE WORKSHOP
Embark on a truly enlightening and transformative Goddess Worship experience through the Yoni Massage Coaching for Couples, expertly offered by Aleena Aspley, a certified Sexological Bodyworker and Somatic Sex Educator.
This personalized couples' Yoni Massage coaching and intimacy workshop, tailored specifically for her, is meticulously designed to elevate her sensuality, arousal, and unlock the potential for multiple orgasms. The primary aim of this Yoni Massage coaching workshop is to awaken TEN distinct vaginal orgasms.
Your Yoni Massage coaching workshop is crafted to rekindle the passion you share and awaken profound pleasure for your female partner, creating an exceptionally intimate and deeply connected experience for couples.
Under Aleena's expert guidance, you both will embark on a journey to explore the various stages of female arousal. This exploration provides valuable insights into the intricate sensations and experiences associated with each phase of arousal, deepening your understanding of the rich tapestry of pleasure within the female body.
Through comprehensive coaching and instruction, Aleena will empower your partner with the knowledge and bodywork techniques necessary to stimulate various intimate areas of the vulva and vagina. This guidance leads to the discovery of TEN unique vaginal orgasms. By mastering these skills, you will learn how to take your female partner on a journey of exquisite female pleasure, equipping you both to continue practicing and expanding the boundaries of female multiple Luminous Energy Orgasms.
But this workshop goes beyond the physical realm. Aleena recognizes the significance of energetic connection in enhancing your experience as a couple. Your partner will learn the art of giving a sensual and erotic Kinkassage® adult massage. This practice transcends mere physical touch, allowing you to connect on a profound level that extends to the core of your being.
Prepare for a transformative journey where education, sensuality, and energetic connection intertwine. Under Aleena's expert guidance, you and your partner will acquire the knowledge and skills needed to ignite a flame of passion and pleasure, deepening your couples connection and creating unforgettable experiences of intimacy that will elevate your relationship to new heights.
TEN VAGINAL ORGASMS, Squirting welcome.
You are very welcome to text my mobile and request a phone conversation 0404 449 433
.
Click here for further details on this Couples Yoni Massage
Coaching Workshop Outline and Pricing
.
.
---
.
Tantric Workshop Couples Brisbane
LINGAM MASSAGE WORKSHOP
PERSONALIZED COACHING FOR ONE COUPLE,
NEO TANTRA COMBINED WITH  PENIS MASSAGE
EXPERTLY GIVE A PROSTATE MASSAGE
LASTING LONGER TECHNIQUES FOR HIM
(Allow 3 Hours)

.
#4
LINGAM MASSAGE WORKSHOP
Is he ready to be taken on an incredible journey into the world of elevate and intense male orgasm.  The male body possesses an extraordinary capacity to explore realms of unparalleled pleasure, ecstatic bliss, and uncharted orgasmic potential. I'm not merely referring to fleeting moments of orgasm accompanied by ejaculation; I'm talking about the ability to enter extended states of sublime ecstasy and experience orgasms that can last for minutes and even longer!
Unfortunately, many men are only familiar with the intensity of a genital orgasm, which typically lasts a mere 10 seconds and concludes with ejaculation.
In my Lingam (Penis) Massage Couples Workshop, you and your partner will embark on a transformative journey where you will master the art of giving a sensual Kinkassage® adult massage tailored specifically to the male body. This workshop will equip both of you with bodywork techniques that not only enhance pleasure but also assist in prolonging and extending the duration of his orgasmic experience.
Through this intimate and educational experience, you will delve into the intricacies of the male body, unlocking the pathways to extended pleasure and heightened states of ecstasy. By comprehending and applying these bodywork techniques, you will unlock the potential for longer-lasting, deeply fulfilling experiences of pleasure and orgasm.
Prepare to explore uncharted territories of pleasure and cultivate a deeper connection with your male partner. Armed with the knowledge and skills gained from my Lingam Massage Couples Workshop, you will both embark on a journey of profound intimacy and pleasure, transcending the limitations of traditional orgasms and embracing the expansive realms of ecstatic bliss that await you.
AWAKENING MEN
AURIC LUMINOUS ENERGY ORGASMS (LEOs)
Each man possesses the potential to encounter profound moments of joy and pleasure, as the male body is exquisitely designed for such delight.
The purpose of my Lingam Massage coaching workshop is to lead you in the art of gradually arousing your male partner, offering him the opportunity to delve into heightened arousal, extend his lasting longer staying power, and relish more intense orgasms. Our human bodies harbor incredible potential for limitless, divine, and endless pleasure!
.
COUPLES LINGAM MASSAGE COACHING
Click here for further details on this Couples Lingam Massage
Coaching Workshop Outline and Pricing
.
.
---
.
Tantric Workshop Couples Brisbane
COUPLES 
NEO TANTRIC KINKASSAGE®
A SENSUAL, ADVENTUROUS & EROTIC
ADULT MASSAGE
(Allow 2 hours each)
.
Kinkassage® is a Registered Trademark of Aleena Aspley
.
A KINKY ADULT MASSAGE
Experience the epitome of sensual, adventurous, and erotic pleasure with Couples NEO Tantric Kinkassage®. This exceptional session is crafted to immerse both you and your partner in a world of intimate sensations and kinky adult massage indulgence.
Throughout your session, every moment will be dedicated to delivering an entirely intimate and titillating touch. I have curated exclusive techniques that will awaken your bodies to states of ecstasy, guiding you on a journey of heightened pleasure and profound personal connection.
The session will encompass Lingam and Yoni Massage/Bodywork, focusing on the pleasure zones of both partners. The primary objective is to induce a state of complete body relaxation, allowing the mind to slow down and release any mental clutter. This tranquil state will lead to a serene state of consciousness, creating the ideal setting for intimacy and connection.
NEO Tantric Kinkassage® is renowned for its popularity and is a sought-after, up-scale erotic experience. Many couples find themselves returning for multiple sessions, enticed by the sensual touch and the extraordinary pleasure it bestows.
Embark on this extraordinary voyage of sensuality and delve into the depths of your desires with Couples NEO Tantric Kinkassage®. Discover the joy of intimate connection and relish the repeated bliss that awaits you.
NOTE: This is a couples erotic massage NEO Tantra & Kink experience — NOT a coaching workshop.
.
COUPLES NEO TANTRIC KINKASSAGE®
Click here to find out more information about your
Couples NEO Tantra & Kink Massage with Pricing
.
.
---
.
Tantric Workshop Couples Brisbane
TANTRIC DOMINATION
KINKASSAGE®
AVANT-GARDE, PLAYFUL & EDGY
ADULT BDSM BODYWORK
(Allow 2 Hours each)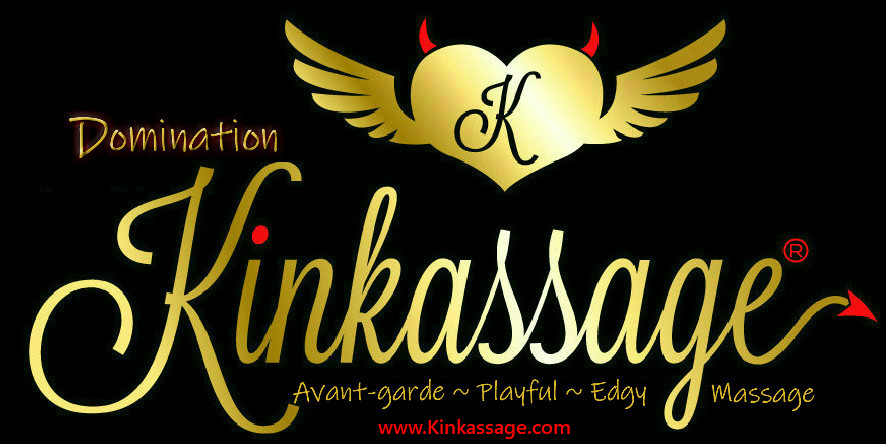 .
A KINKY MASSAGE WITH DOMINATION
Dive into the alluring realm of my unique Couples Tantric Domination Kinkassage® (TDK) – an extraordinary exploration of erotic duality play and intensified sensual touch. This distinctive TDK session embraces the art of ultra-light bondage and offers a bolder touch for those in pursuit of a more intense encounter.
As your Tantric Domination Kinkassage session commences, you and your partner will be equipped with a blindfold and headphones, allowing you to fully surrender to the tantalizing sensations that lie ahead. A range of playful toys will be introduced to heighten your senses and create a pleasure-infused ambiance. With my exclusive and stimulating touch techniques, your bodies will be guided toward the realms of ecstasy and complete relaxation.
The objective of TDK is to establish a secure space for absolute surrender, where the constant chatter of the mind fades, giving way to a serene subspace state of consciousness. By venturing into the boundaries of pleasure and surrender, you and your partner will embark on a journey that stretches the limits of your orgasmic potential.
For an immersive experience, Tantric Domination Kinkassage® is a two-hour session each. This extended duration permits your body to fully embrace the depths of pleasure and reach new peaks of cellular ecstasy.
Release your inhibitions and submit to the captivating world of Tantric Domination Kinkassage®. Uncover the potency of surrender and unlock the orgasmic edge that resides within you. Secure your session now and prepare to submerge yourself in a realm of pleasure beyond imagination.
NOTE: This is a Couples NEO Tantric Domination, BDSM & Kink bodywork session, including a Kinkassage® Adult Massage — NOT a Coaching workshop.
.
COUPLES TANTRIC DOMINATION KINKASSAGE®
Click here for more Information about this Session and Pricing
.
.
---
.
BONDASSAGE®
FOR COUPLES
(Allow 2 Hours each)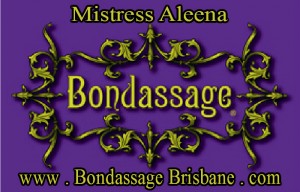 Immerse yourself in the enthralling fusion of intimacy, profound sensuality, and BDSM exploration with Bondassage®. This distinctive Kinky bodywork session seamlessly combines the art of erotic relaxation with an enticing BDSM edge, introducing light or more intense bondage elements and a range of sensory encounters.
The potential to unlock heightened states of arousal and pleasure resides within each of us. Bondassage® stands as an enticing portal to ecstatic altered states, enabling you to plumb the depths of your desires while exploring the softer aspects of sensual domination.
During your Bondassage® session, you will embark on a voyage of self-discovery, where desire courses through your veins and anticipation hangs in the air. With the skillful application of restraints, a blindfold, and the harmonious melodies of erotic music, your senses will stir and come alive. Implements designed to sensually awaken your skin may also be incorporated, elevating the richness of your Bondassage® encounter.
As you surrender to the exquisite sensations, time may lose its grip, and you will find yourself immersed in a state of blissful subspace. Here, the boundaries between pleasure and surrender blur, and a profound full-body release eagerly awaits.
Embrace the captivating realm of Bondassage® and set out on a journey of self-discovery and sensual awakening. Shed your inhibitions, place your trust in the process, and allow the transformative power of this BDSM experience to guide you toward uncharted realms of pleasure and fulfillment. Prepare to lose yourself in the depths of subspace as you surrender to the ecstatic embrace of Bondassage®.
NOTE: This is a Couples Bondassage® Session — NOT a Coaching Workshop.
.
Click here for more Information about Bondassage and Pricing 
.
.
---
.
.
.
CONTACT ME
MS. ALEENA ASPLEY
 NORTH BRISBANE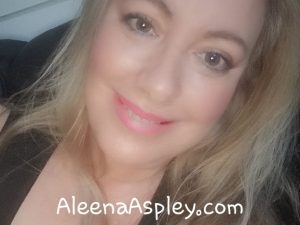 SOMATIC SEXOLOGIST / SEXOLOGICAL BODYWORKER
NEO TANTRA PROFESSIONAL
Mobile: 0404 449 433
International: +61 404 449 433
My Bodywork Directory: www.AleenaAspley.com.au
Availabiltiy: Monday to Friday 9am to 9pm
I am available occassion weekends with advance notice
TEXT ME TO BOOK — BY APPOINTMENT ONLY
.
.
COUPLES TESTIMONIAL 
"A short note to thank you for the couples massage.  We found it very educational and, of course, stimulating.  We were both thrilled that Jen was able to squirt.  We have been close to but not quite there on that front for some time and your advice and expert hands made the difference.
I appreciated the assistance with better control of ejaculation too – I'm sure that will pay dividends forever.  Thanks again for a great morning!"
Paul and Jen via email 19th October 2011
.
.
.
Tantric Workshop Couples Brisbane
Webpage Updated on 7/11/23