Female Amrita Squirting 101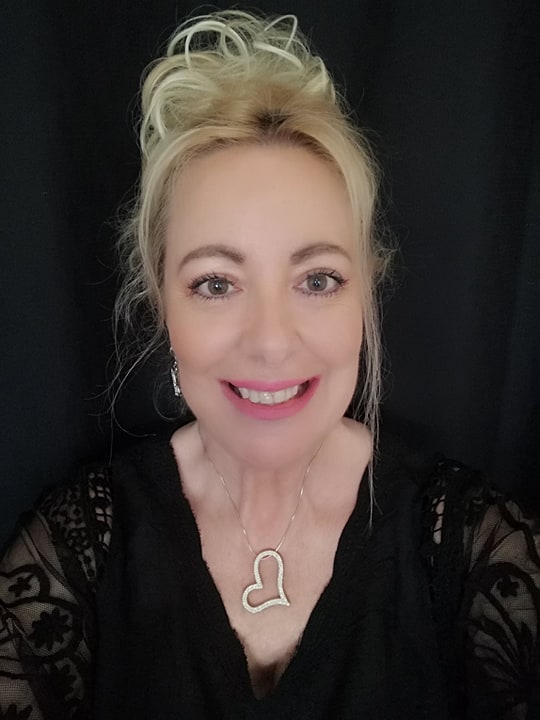 Female Amrita Squirting 101 & Sexual Empowerment for Women. Female Ejaculation (Amrita) is it real or a golden shower? A blog written by Aleena Aspley who is a Certified Sexological Bodyworker, Somatic Sex Educator, NEO Tantra and Intimacy Coach.
.
.
SQUIRTING IS IT REAL?
FEMALE EJACULATION / AMRITA
.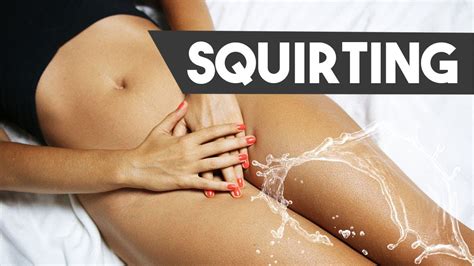 .
SQUIRTING 101
The topic of female ejaculation (aka Amrita) has sparked both curiosity and controversy, leading to questions about its authenticity or whether it's merely confused with a golden shower.
In my personal research through personal inquiries, as a Somatic Sexologist, with men of various ages, an intriguing pattern emerged. Younger men in their 20's were more likely to affirm having experienced female ejaculation with their partners, while older, more mature men in their 40's appeared to have encountered it less frequently.
Interestingly, many men reported witnessing female ejaculation primarily in pornographic films. Nonetheless, female ejaculation is indeed real and not merely a myth.
With practice and exploration, many women can achieve intense and emotionally fulfilling orgasms accompanied by ejaculation (Amrita).
Understanding and embracing this natural aspect of female sexuality can open new dimensions of pleasure and intimacy for both partners involved.
.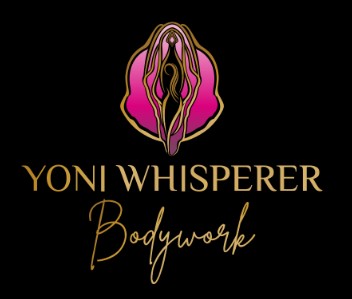 .
Female Amrita Squirting 101
DOES A FEMALE HAVE THE GENITAL ANATOMY TO EJACULATE? 
In the first eight weeks of gestation, both male and female fetuses possess female genital characteristics, and it is only at the eight-week mark that the male fetus's Y chromosome becomes active, leading to the production of male hormones and the development of male genital feature.
Interestingly, the tissue that later transforms into the male prostate gland is already present in the female fetus from the beginning. This female  prostate gland, is also known as the "female G-spot", when stimulated can assist a female to ejaculate / squirt.
Female ejaculation (FE) is not a myth and is not related to urine.  It is estimated that about 10 to 50% of women squirt at orgasm.  Every woman has the potential to ejaculate, and the volume can vary from small to large quantities.  However, some women may encounter challenges in learning to ejaculate due to various factors that differ from woman to woman.
It is recommended that adult females explore female ejaculation on their own initially, as this can help them become more comfortable with the experience and increase their chances of success with a partner.
Slow foreplay is best to allow the female body to relax into a slow and teasing build-up, with the major focus being on stimulating and awakening the female G-spot. With practice, every woman's body can awaken to female ejaculation, more pleasure and mutliple orgasms.
.
.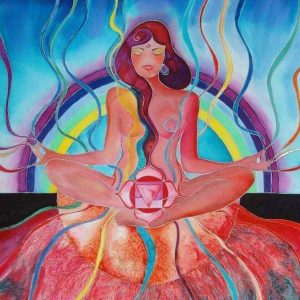 .
.
YONI WHISPERER "VAGINAL MAPPING" BODYWORK
Yoni Mapping / Massage & Bodywork is a holistic approach to healing and awakening a woman's sensuality, libido and achieving orgasm. Yoni Mapping Bodywork involves external and internal massage bodywork of the yoni (the Sanskrit term for the female genitalia) and surrounding genital areas to release tension, trauma, and emotional blocks stored in the female body.
The process of Yoni Mapping Bodywork emphasizes creating a safe and nurturing environment, where a woman can feel comfortable and supported in exploring her sexuality. By using gentle and mindful massage, the aim to relax the vaginal muscles and pelvic floor tissues, releasing physical and emotional blockages that may have accumulated from past negative sexual experiences.
The concept of releasing trauma and emotions during Yoni Mapping Bodywork is based on the understanding that the pelvic region can store both physical and emotional tension. Past experiences, such as traumatic events or negative emotions, can manifest as muscle tension and tightness in the pelvic area.
By addressing these issues through Yoni bodywork, a woman can gradually release these stored emotions, leading to a sense of relief, emotional healing, an awakened libido and feeling orgasm, perhaps for the very first time.
The bodywork process of Yoni Mapping assists a woman to open her body to female ejaculation. As emotional and physical barriers are released, a woman may experience a profound sense of sexual liberation and relaxation in her pelvic area. This can result in a expanded sensitivity and heightened arousal which can explode small and large amounts of ejaculate / amrita.
It is important to note that experiences with Yoni Mapping Bodywork can vary greatly among women, and it is essential that the practice is conducted with the utmost respect, safety and consent.
Honouring a woman's modesty and boundaries is extremely important and all Yoni bodywork should be carried out by a clothed professional practitioner with Sexological Bodywork / Somatic Sexology credentials.
.
.
Yoni Whisperer "Awaking" Mapping Click Here
Yoni Whisperer "Orgasmic" Mapping Click Here
.
.
THE ROLE OF THE PC MUSCLES IN FEMALE EJACULATION AND VAGINAL TIGHTNESS
The ability to ejaculate is closely linked to the strength of a woman's PC, Pubococcygeus (Pelvic Floor Muscles – See pic above) muscles, which play a pivotal role in supporting the pelvic floor, extending between the pubic bone and the coccyx. When these PC muscles are weak, achieving female ejaculation may prove challenging. Understanding the importance of these muscles in this context is therefore crucial.
Strengthening the PC muscles is the key to successful female ejaculation. By tightening and strengthening these muscles, women can enhance their ability to squirt.
.
.
Squirting is also known as female ejaculation. It is the release of fluid (called Amrita) and is usually accompanied by an intense orgasm. Squirting is achieved when a woman wholeheartedly surrenders herself, enabling her body to reach a profound frequency of orgasmic pleasure.
.
.
THE CRUCIAL ROLE OF TONED PELVIC FLOOR MUSCLES IN EXPERIENCING MULTIPLE ORGASMS FOR WOMEN
The pelvic floor muscles, often referred to as PC muscles, play a crucial role in sexual pleasure for some women. Engaging and strengthening these muscles through exercises like Kegels can lead to heightened sensations during intercourse and the potential for multiple orgasms.
When a woman has well-toned PC muscles, they can contract rhythmically during sexual activity, leading to more intense orgasms. These muscles surround and support the whole clitoral structure, vagina, uterus, and bladder, and their activation can enhance sensitivity and blood flow to the genital area. As a result, orgasms can become more powerful and satisfying. Additionally, having strong PC muscles can help women experience multiple orgasms in one session.
The ability for her to achieve orgasm and multiple orgasms is influenced by various factors, including her individual anatomy, relaxation, her emotional state, switching off her female brain, being in the moment, knowing how she likes to be touched, being able to ask for what she wants, feeling safe with her partner and truly enjoying sex.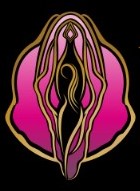 Female Amrita Squirting 101
HERE IS SOME INFORMATION ABOUT THE PC MUSCLES AND THEIR IMPACT ON FEMALE SEXUAL PLEASURE, REACHING ORGASM AND SQUIRTING
.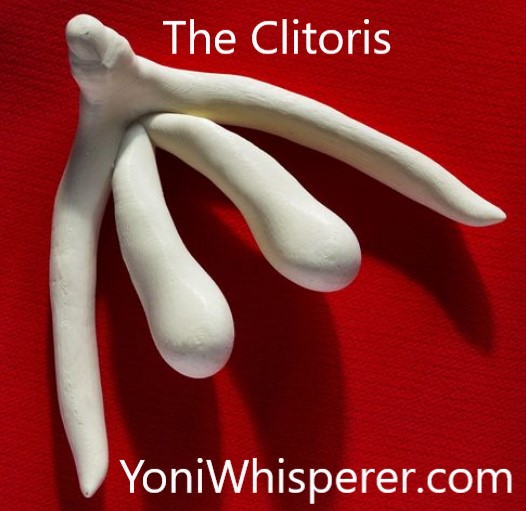 STRUCTURE AND FUNCTION: The PC muscles surround and support the whole clitoral structure, vagina, uterus, and bladder. These muscles can contract rhythmically during sexual activity, leading to more intense orgasms.
Activation of the PC muscles enhances sensitivity and blood flow to the genital area, resulting in more powerful and satisfying orgasms.  Having well-toned PC muscles can contribute to the ability to experience multiple orgasms and squirting.
.
BENEFITS OF STRENGTHENING PC MUSCLES: Strengthening the PC muscles can increase sexual pleasure for both females and males. Women with strong PC muscles often report having more toned vaginas and an easier time reaching orgasm.
.
KEGELS: PC muscle exercises, such as Kegels, can improve a womans ability to experience orgasm. Tightening the PC muscle, which contracts during orgasm, can enhance a woman's ability to reach orgasm more quickly.
By engaging in exercises that target the PC muscles, women can improve their orgasmic experiences and potentially achieve greater pleasure and satisfaction.
Strengthening these genital muscles can lead to profound frequencies of female orgasm and with surrender and dropping into her body, a woman can squirt for the first time.
.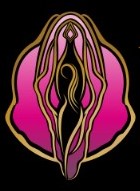 .
OVERCOMING HURDLES IN EMBRACING FEMALE EJACULATION
For many women, fully embracing the concept of female ejaculation and allowing her body to experience it can be a daunting challenge.
Three significant obstacles that can hinder female ejaculation are;
the fear of surrendering into the moment and letting go

the thought that female ejaculate is urine and

how her partner may react if she squirted?
.
#1 SURRENDER
The act of true surrender means giving up her need to be in control, freely making orgasmic sounds, rhythmically moving her body, being comfortable with her body image, letting go of past romantic heartbreak, fully opening her heart and allowing her emotions to be seen as well as lovingly opening and surrendering to her partner. Basically, letting go and allowing her authentic feminine sexy self.
The act of surrender gives her body the opportunity to reach high intensities of arousal, orgasm and then female ejaculation. Some women need to experience a higher frequency of orgasm to release and squirt.
.
EJACULATING FOR THE FIRST TIME
In my role as a Yoni Whisperer Bodyworker, I coach women to orgasm with my own unique Luminous Energy Orgasm (LEO) multi-orgasmic techniques.
With much stimulation and her ability to let go and surrender, a women can reach higher frequencies of orgasm and then she will release and squirt.
I have witnessed many women squirt for the very first time. One can have all the correct techniques, but if a woman is unabe to surrender, then she will not squirt.
.
#2 FEMALE EJACULATION MIGHT BE URINE?
The second issue is the fear that female ejaculation is urine. Female ejaculation is actually the release of fluid from the Skene's glands, (aka the female prostate), through the urethra during sexual arousal and orgasm. The fluid emitted is NOT urine, although it may contain some traces of urine due to its proximity to the urethra.
Studies have shown that female ejaculate contains prostatic-specific antigen (PSA) and prostatic acid phosphatase (PAP), which are enzymes produced by the Skene's glands and are not present in urine. These findings suggest that the fluid produced during female ejaculation is similar in composition to prostatic fluid in males, except it lacks sperm.
.
#3 WOULD MY PARTNER BE OKAY IF I SQUIRTED?
It is essential for couples to talk about these concerns and understand that female ejaculation is a natural and unique aspect of feminine sexuality. By having an open attitude towards this explosive experience, a woman can overcome her apprehension and experience the pleasure that female ejaculation can bring.
Creating a safe and welcoming environment, coupled with open communication with one's partner, plays a crucial role in mastering the art of female ejaculation. 
.
.
WOULD YOU LIKE TO LEARN TO SQUIRT?
.
.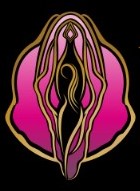 .
.
.
.
TEN AWESOME VAGINAL ORGASMS – Her Orgasmic Potential is Unlimited!
.
#1 YONI MAPPING BODYWORK (Awakening, Breath, Presence & Grounding)
.
.
.
IS FEMALE EJACULATION A REAL PHENOMENON — Amrita Unraveling the Debate?
.
.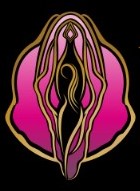 .
Female Amrita Squirting 101