Erotic Spanking Brisbane
Erotic Spanking  Brisbane with Madame Aleena Aspley 
SENSUAL & EROTIC SPANKING 
A KUNDALINI AWAKENING BODYWORK EXPERIENCE!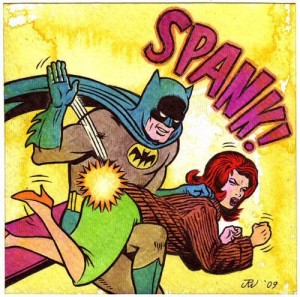 A titillating and kinky session with light or bolder spanking techniques to awaken the brain-spinal-coccyx Pudendal nerve network, the pelvic cavity and genitals into full arousal.
Erotic Spanking, with energy breathwork and Kinkassage® bodywork techniques, can awaken human Kundalini, which is normally trapped in the human genital cavity / pelvis.
Safe Kundalini awakening, can unbelievably enhance the potential of the human orgasm, when applied with a proficient mistress, who is well trained in BDSM specialities.
During your Erotic Spanking session you will experience my Domination Kinkassage® duality touch techniques.  I love using vibration to awaken erotic energy. I have my own exclusive titillating touch techniques to awaken your body into sublime ecstasy.
This session includes rosebud and sweet spot reflexology. The goal is complete, full-body, subspace relaxation and the opportunity to experience a full-body luminous energy orgasmic awakening.
NOTE: I'm the Queen of G-Spot / Prostate Pleasure!
.
Erotic Spanking Brisbane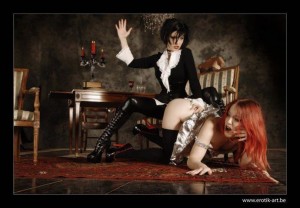 .
.
EROTIC SPANKING is a fun activity to add to foreplay and when making love. If you search the internet you will find stacks of articles and scientific write-ups as to why erotic spanking should be incorporated into a healthy sex life. Why not introduce erotic spanking into your bedroom repertoire and give a whole new meaning to having your lover in the palm of your hand?
.
.
WHY SPANK?
Believe it or not, in many cultures pain is seen as an aphrodisiac. With that being said, spanking can be pleasurable for both the giver and the receiver. Most men will fantasize about sensually slapping their woman and yes, some women dream of the same too. Whilst men tend to enjoy the control and dominance of the spanking act, women generally love the feeling of vulnerability and submission towards their man.
.
EROTIC SPANKING brisbane
THE LINE BETWEEN PLEASURE AND PAIN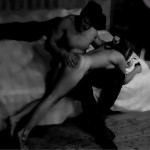 Chrissy Amphlett's song "There is a fine line between pleasure and pain" really sums up erotic spanking.  I personally love playing on the fine line that exists between pleasure and pain sensations and with the right erotic spanking technique, it can be difficult to identify if something hurts, or if it actually feels great
.
.
DOPAMINE IS THE SECRET INGREDIENT TO ECSTASY
Dopamine is one of the secret erotic spanking ingredients to an ecstatic orgasmic experience with your lover. Dopamine is a hormone that plays a number of important roles in the human body. Dopamine makes us feel happy and dopamine, is also active in the body's chemical reactions that make us feel pain, which is why erotic spanking – a perfect combination of the two – is such an arousing addition to foreplay and love-making.
.
.
WHY DOES EROTIC SPANKING INTENSIFY ORGASM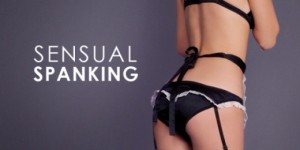 The posterior is a prime erogenous zone and the sexual arousal nerves in the bottom are buried in a layer of fat that requires harder stimulation. Erotic spanking, is the ideal way to awaken the extensive nerve structure in the pelvis, to trigger a far superior orgasm. Spanking creates an amazing physiological response; the stinging of the skin increases blood flow to the bottom, pelvic cavity and nearby genitals, thus accomplishing "mechanically" what caresses and kisses do psychologically. Why not introduce erotic spanking into your bedroom foreplay repertoire, a sharp slap to the derriere actually increases blood flow and, as a result, builds arousal to supersonic possibilities.
.
MIX UP YOUR SPANKS
Erotic spanking is a form of foreplay and orgasm is the goal of both players. Therefore, the actual spanks should be mixed with caresses and gentle rubbing of the bottom and genitalia, and other foreplay if possible. The slightly cupped palm with fingers together in the best way to spank, as it makes a good smacking sound and reddens the skin without causing excessive pain. If your partner seems to be unmoved by such spanks, you can give a few with a flat palm and spread (relaxed) fingers — those are the stingiest — until your lover squirms or responds.
.
TECHNIQUE, TEMPO AND RHYTHM
A slow tempo, with an irregular rhythm, is the best technique, as the moments of anticipation between each stroke add to the tension and your partner's excitement. Sensual erotic spanking is outrageously effective If your lover cannot tell when the next stroke might fall. Remember, slow down and take your time. It is not the number of spanks, or how hard or soft they are delivered, that brings your lover to elevated states of arousal, it is how long and how deeply your lover drops into sublime submissive helplessness and the total sexual stimulation of their bottom that is the key.
.
ENHANCE YOUR PLEASURE WITH TOYS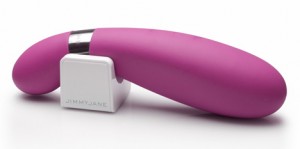 If you would like to add more pleasure, while you are being spanked, then I suggest introducing clitoral and/or vaginal stimulation with a vibrator or dildo. Men also love having their penis and balls teased and titillated when they surrender into erotic spanking pleasure. Also, if you want to have a rest between spanks, a vibrator to the derriere can sooth, spread and enhance sexual pleasure.
.
.
SAFETY
Never spank anywhere other than the bottom and upper thighs
Use a safe word and stop instantly when it is spoken
Make sure the skin is properly cared for after a spanking by using a cool moisturiser such as aloe vera gel.
.
Erotic Spanking Brisbane
SPICE IT UP TONIGHT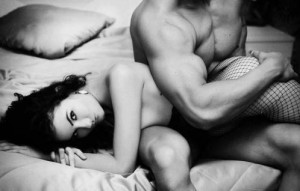 Erotic spanking is the perfect way for couples to ease themselves into the delights of beginners BDSM. Sharing these kinds of experiences and each assuming a submissive or dominant role (or alternating between the two should you so wish) helps build trust in your relationship while at the same time pushing fun and excitement to the extreme.
If it sounds too GOOD, then BOOK today!
.
Erotic Spanking Brisbane
WHAT TO EXPECT IN YOUR EROTIC SPANKING BRISBANE SESSION?
Sensual & Erotic Spanking Techniques
Sensory Pleasure Bodywork Overload
Pelvic Release Bodywork
Neo Tantric Bodywork
Sensate Touch Techniques
Coconut Oil & Kinkassage® Relaxation
Duality Domination Kinkassage® Bodywork
My 101 Spanks Bodywork Technique
Leather Crop and other toys of total decadence!
Bootylicious Rosebud Reflexology
Sweet Spot Bodywork

**

Pudendal Nerve Awakening – to bring pleasure ALIVE!
SAFE Kundalini Activation Awakening
Awakening of over 15,000 nerve endings in the Pelvic cavity and Genitals
G-Spot – just ask!
Heightened Ecstatic States of Consciousness
Profound Relaxation into Theta Brain Waves (Zero Brain Chatter)
A Positive Experience and a Repeat Booking!
An Awakened Luminous Energy Orgasm!
**The pudendal nerve is a sensory, autonomic, and motor nerve that carries signals to and from the genitals, anal area, and urethra. There are slight differences in the nerve branches for each person but typically there are three branches of the nerve on each side of the body; a rectal branch, a perineal branch and a clitoral/penile branch.
.
Erotic Spanking Brisbane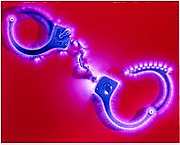 EROTIC SPANKING BRISBANE
Do TEXT me on 0404 449 433 to book your Wickedly Sensual, Naughty and Playful session of Sensual Erotic Spanking.
If you have tasted the delights of SENSUAL KINKASSAGE® RELAXATION and you want to take your body into another dimensions of orgasmic consciousness, then allow your Mistress to Explode your Rosy Red Bottom into Orbit!
Every human being has the potential to access unbelievable heightened states of arousal.   Sensual & Erotic Spanking is a highly provocative gateway to ecstatic altered states and deep profound relaxation.
.
Erotic Spanking Brisbane
SESSION PRICES
2 Hours $500
You can experience Tantra, Kink & G-Spot to your session
Longer appointments are available – just ask!
Goal – A Full-Body Luminous Energy Orgasm from the top of your head to the tip of your toes.
.
Erotic Spanking Brisbane
CONTACT ME
ALEENA – NORTH BRISBANE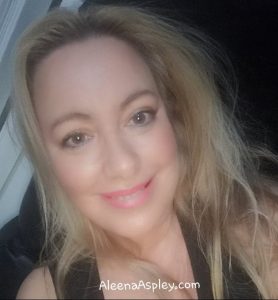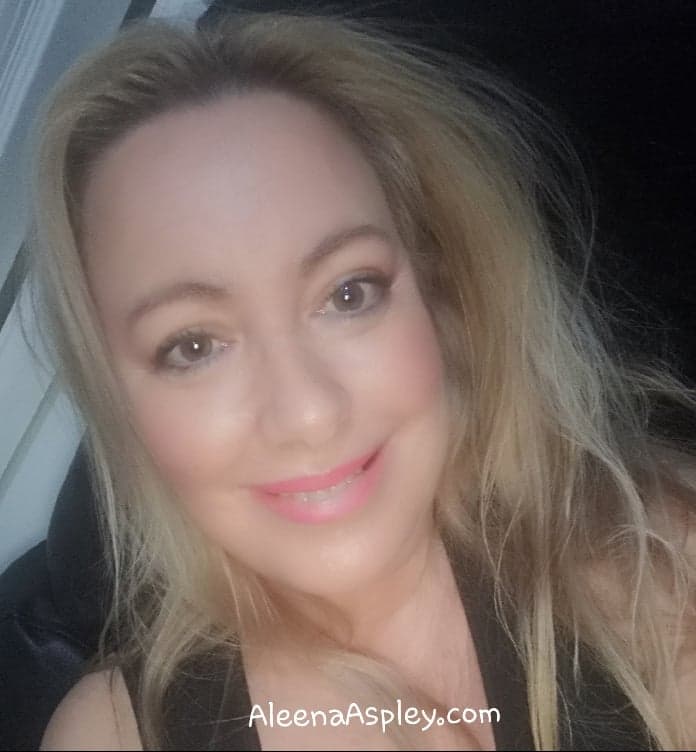 SOMATIC SEXOLOGIST / SEXOLOGICAL BODYWORKER
Mobile: 0404 449 433
International: +61 404 449 433
Website: www.AleenaAspley.com
Availabiltiy: Monday to Friday 9am to 9pm
BY APPOINTMENT ONLY


.
PLEASE NOTE: If you are unable to contact me on my mobile phone then do please sms my mobile with your appointment details and request that I call you back. When I am with a client I do not answer my mobile phone.
BY APPOINTMENT: 24 Hours notice is recommended. I am available Monday to Friday until 9pm. Book early as I do limit the number of appointments I book each week.

.
EROTIC SPANKING BRISBANE