Bondassage Brisbane
Bondassage Brisbane, BDSM, Domination, Discipline, Tie & Tease with Sensation Play. Discover the world of Bondassage®, Subspace and pleasure overload with Madame Aleena of North Brisbane.
.
BONDASSAGE® BRISBANE
FIFTY SHADES OF PLAY FOR MEN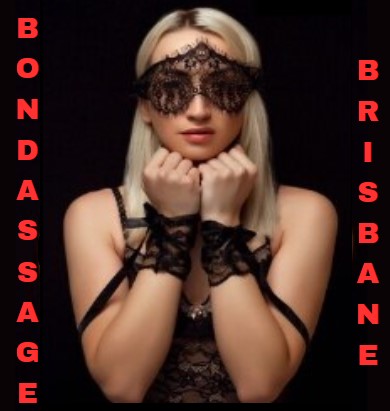 Are you an Erotic Explorer or Sexual Adventurer? 
Would you like to explore your sexual edge?
Have you ever wondered what it may feel like to be tied up, titillated and teased?
Join me in a Wickedly Sensual, Naughty and Playful session of decadent BONDASSAGE®. Experience Kinky Relaxation, Sensual Touch and exquisite light or bolder BDSM pleasure. You will be booking a roller coaster of 50 Shades of play.
Have you experienced the delights of NEO Tantra?
I love to merge Bondassage® with Tantra Techniques.  Madame Aleena derives great pleasure by coaching you to explode your excitement and arousal into another Universe. 
What are you waiting for, do TEXT me to book your BDSM, Kink and domination experience.
It will be my pleasure to sky-rocket your bound and blindfolded body in Orgasmic Bondassage Orbit! 
.
.
SURRENDER INTO BONDASSAGE®
.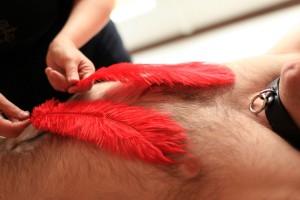 Madame Aleena absolutely loves to dominate and take charge of your body.
She will guide you into submission with sublime teasing to keep you on your erotic edge!
Bondassage® blends the elements of intimate and profound sensuality with a touch of BDSM. During your Bondassage experience you will be introduced to elements of light and/or bolder bondage. This offers you a diverse spectrum of expanded sensory pleasure.
It's worth noting that every individual has the capacity to explore heightened states of arousal. Bondassage serves as an enticing path towards reaching ecstatic altered states. Giving you the experience of a highly provocative and transformative  Tantric and BDSM experience.
During your Bondassage session you'll discover yourself dripping with anticipation as you explore the softer side of sensual domination.
Restraints, a blindfold, erotic music and implements of sensual skin awakening will be implemented in a heart-felt way.
These adult toys will push you deeper into your Bondassage experience.  You may lose track of time and drop into the BDSM experience of subspace.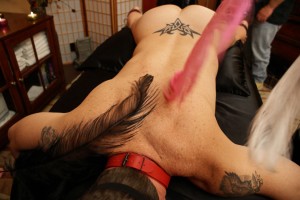 Madame Aleena believes bliss and ecstasy are your divine right.
Her training in the realms of NEO Tantra and erotic relaxation are extensive and unique.
She will assist you to slow your brain chatter and relax into a down regulated trance state. A place where you will surrender totally into the present moment. With total surrender your body will feel sensations that it has never felt before.
.
.
BONDASSAGE®
Bondassage Brisbane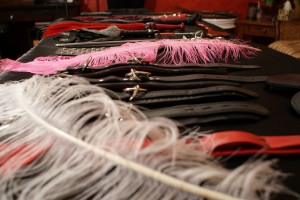 Every Bondassage session is customized to your specific needs.
Please inform Madame Aleena. if you are new to BDSM and you feel apprehensive about experiencing Bondassage.
You will discover that Madame Aleena is empathetic and accommodating. She will gladly craft your Bondassage experience on the gentler side.  This ensures that your initial foray into BDSM is both comfortable and enjoyable.
Don't hesitate to book today and unveil your more adventurous side!
.
Bondassage Brisbane
WHAT TO EXPECT:
An Amazing Bondassage Experience

A Consent & Boundaries Discussion

Safe Words

Light or Bolder BDSM (Just Ask)

Bondassage is taylored to your personal BDSM taste

A Blindfold

Headphones

Sensory Deprivation

Seductive Sensation Play

Hand-cuffs and Leather Restraints

Canes, Whips & Floggers

Adult Sex Toys of all varieties

Sub-Space Relaxation

Invigorating Music

Him: Prostate Pleasure 

Him:

Lingam Massage
Her: Vulva Massage

Her:

Yoni Massage

Holding Space & Grounding

A Chat about your experience
.
.
PRICING — SINGLES
2 Hours $600

2.5 Hours $700

3 Hours $800
.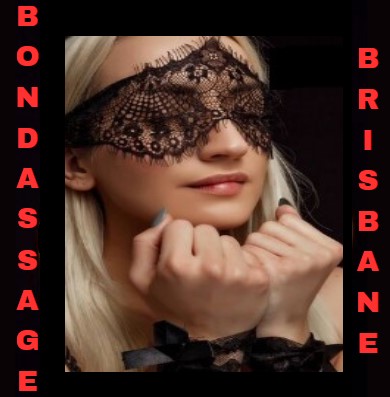 PRICING — COUPLES
2 hour each $1200

2.5 Hours Each $1400

3 Hours each $1600
MALE BONDASSAGE TESTIMONIAL
That you Mistress for a wonderful two hour Bondassage experience on Monday 25th June 2012.  I was very apprehensive at first, however you made me feel at home and relaxed pretty much right away (you have a great warming smile…)
After understanding what I was about to go experience, I was shortly blindfolded with headphones on, (visual sensory deprivation) and "THAT IS WHERE THE FUN BEGAN!"
There is no real way to describe the Bondassage experience, you will just have to find out for yourself, however I lost count of the amount of times I orgasm'd over the two hours!
Even on the way home I was having mini orgasms along the way.
Do go see Madame Aleena, I will guarantee it will be a adventure you will never forget, (and wanting for more)!
Rob via Email 30/6/12
.
.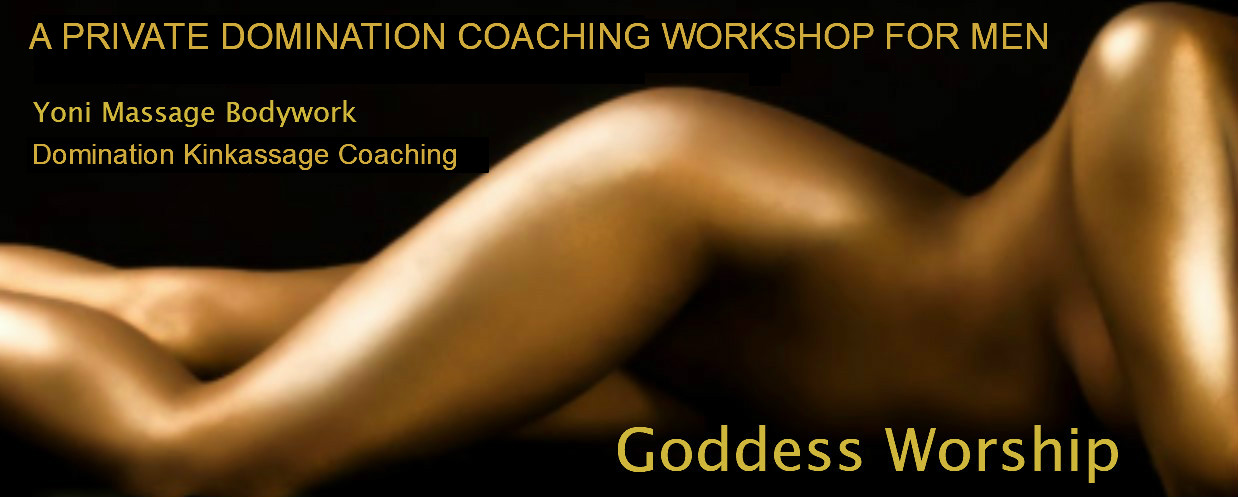 .
Bondassage Brisbane
FEMALE BONDASSAGE TESTIMONIAL
There is a fine line between Pleasure and Pain and as an Australian teacher of Tantra and Kink, I was completely blown away by my Bondassage experience with Mistress Liana of Byron Bay.
I loved the idea of the headphones and a blindfold and right from the beginning of my Bondassage session I lost myself in the divine bliss of another pleasure universe!  During my session I completely lost track of time and experienced profound full-body relaxation!
My Mistress quickly discovered the sensitive areas of my lower back that can completely drive my body crazy and I alerted every tenant in my Mistress's unit complex with my loud screams and moans.  I loved the prickly toys that Mistress Liana rolled all over my lower back and the intense pleasure I experienced from the pin-wheels and the magic wand skyrocketed my orgasm into such a high vibration that my whole body spasm'd with multiple orgasms and for the first time in my life my whole body released into female ejaculation.  
Oh my God did I squirt and ever since that Bondassage session I have squirted with every orgasm!  I have found my divine – I am now a Bondassage Practitioner!  by Madame Aleena
.
.
BONDASSAGE BRISBANE
WITH MADAME ALEENA
Webpage re-written on 7/11/23