Tantra Massage Brisbane

Somatic Sex Education, Sexological Bodywork, NEO Tantric Techniques and other holistic modalities. Addressing many sexual issues with Cert. Sexological Bodyworker (aka Somatic Sexologist) Aleena Aspley.
.
.
MS ALEENA ASPLEY
Cert. Sexological Bodyworker
Somatic Sexologist /  Educator
NEO Tantra Practitioner
Kinesiology  / Reiki  / The Bars
North Brisbane, Qld Australia 
.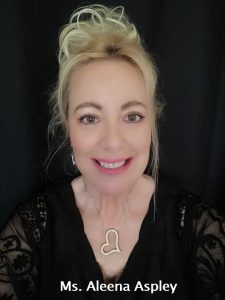 It is a passion of mine to re-educate the world to celebrate sexual wellness of the whole body. In addition, promote accurate sex education and holistic healing with NEO Tantric Techniques.
It is a desire, of many, to experience a fulfilling and satisfying sex life. This means changing their beliefs and body patterns of relating. Being able to understand express, communicate and interpret our sexual desires can be very frustrating and awkward for many people.
For many, sex and feeling sexual is fundamental to a happy and fulfilling life. Sex, not only for procreation, can assist people of all genders to connect with their true selves and others, can awaken and elevate a human orgasmically into higher vibrational frequencies, is an avenue to divinity, can awaken spiritual gifts and while in an orgasm, can give them the opportunity to manifest their life's desires.
Starting your sexual wellness journey can be challenging and an active process through which people become aware of, and make choices toward, a more successful and confident sexual existence.
As a Somatic Sex Educator / Coach, I provide a non-judgemental and safe environment, at my North Brisbane bodywork studio, where you can confidentially tell your story, be heard and feel understood. 
.
.
A SEXY AND SPIRITUAL LIFESTYLE
A sexy spritiual lifestyle emphasizes spiritual, individual practices and growth. This could be mindfulness, compassion, gratitude, and connectedness to a higher power or purpose. It involves making conscious choices and cultivating habits that promote well being, spiritual and sexual growth.
Some common practices of a sexy spiritual lifestyle are developing a sense of inner peace, purpose, and meaning. Also a sense of connectedness, with ourselves, to others and the world around us.
.
.
SEXUAL AND SPIRITUAL ENLIGHTENMENT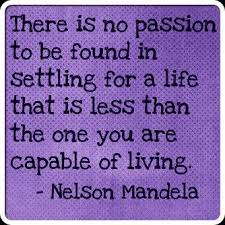 We can find our divine destiny, through understanding our sexual selves. this means learning about our solo pleasure, body repatterning and re-training our neurological body wiring.
Solo pleasure can become a multi-pleasurable timeless experience. Learning NEO Tantric techniques asists us with our arousal patterns and what turns us on. We can learn to enjoy sensual touch and how to play with our orgasmic pleasure peaks.
In an orgasm, we are able to learn to hold, spread and transmit high frequencies of arousal. We can spread our pleasure into every cell of our body, including our body's aura – aka luminous energy field. 
Achieving orgasm is a vital sexual experience, it can provide an immense range of physical, psychological and health benefits.
.
.
WHY IS SEX AND ORGASM CONSIDERED IMPORTANT:
Physical Health: Sexual activity can have physical health benefits, such as improved cardiovascular health, increased immunity, and reduced stress levels.
Physical Pleasure: Orgasm is often associated with intense physical pleasure and sensations, which can contribute to full sexual satisfaction. It's important to note that not everyone experiences orgasm, and that sexual pleasure and satisfaction can still be achieved without it. Additionally, orgasm is not the sole goal or purpose of sexual activity. This is because it is also important to prioritize communication, respect, and mutual pleasure in sexual encounters.
Sexual Pleasure: Sexual activity can provide pleasure and enjoyment for individuals, which can contribute to their confidence, happiness and well-being.

Stress Relief:

Orgasm can release endorphins, which are natural painkillers that can also help reduce stress and promote relaxation.
Emotional Connection: Sex can help strengthen emotional bonds between partners, as it involves physical intimacy and closeness.

Relationship Satisfaction:

Orgasm is an important aspect of sexual satisfaction and can contribute to a couple's relationship happiness and longevity.
Self Expression: Sex is a way for individuals to express their sexual desires, preferences, and identities.

Improved Sleep:

Orgasm can promote feelings of relaxation and can help individuals fall asleep faster and sleep more deeply.

Self-Esteem:

Orgasm can provide a sense of sexual confidence and can contribute to overall feelings of self-esteem and well-being.

Reproduction:

Sex is necessary for human reproduction, as it is the means through which sperm and egg come together to create a fertilized embryo.
.
.
DISCLAIMER SAFE SEX PRACTICES: 
It's also important to practice safe sex to prevent sexually transmitted infections and unwanted pregnancies.
.
.
ABOUT ME
I am a certified Somatic Sexologist (Sexological Bodyworker), Somatic Sex Educator. I hold certificates in many holistic modalities and I am a Professional NEO Tantra Intimacy & Relationship Coach.
When you meet me, you will find me to be a mature, confident and positive lady. I am very easy to talk to and you will find me extremely passionate about my career as a Somatic Sex Educator.
My NEO Tantric massage studio in North Brisbane is welcoming and private. I fully respect your confidentiality and personal boundaries. It would be my pleasre to meet you in person, to discuss your desire to improve your confidence in the bedroom.
I am open to meeting singles and couples of all genders and sexual orientations.
.
.
WHAT IS A CERTIFIED SEXOLOGICAL BODYWORKER / SOMATIC SEXOLOGIST?
The Certificate in Sexological Bodywork is a professional training for somatic sex educators. The course offers a profound learning experience for people interested in their own erotic development.
Training in Sexological Bodywork provides direct experiential learning opportunities. It is a client-centred approach to empower, educate and support people to become more knowledgeable about their sexual body. Coaching assists individuals and couples to become attuned and aware of their body. In addition, assist individuals to work through their sexual issues which may be holding them back from their personal pleasure. Sexological Bodywork addresses a large variety of sexual issues, sexual trauma and intimacy as a single person or relating to an intimate partner.
The training is taught somatically, and emphasizes session structure, embodied skills and professional practice. Also addressing ethics, boundaries, and group facilitation. People come out of the training with a clear structure for conducting sessions for individuals, couples, and groups. 
Participants learn a variety of Sexological Bodywork modalities, including active receiving, internal and external genital mapping. Other skills taught are breath-work, scar tissue remediation, and Orgasmic Yoga coaching. Furthermore, participants experience how humans learn sex—through mindful, self-directed practice over time.
This Sexological Bodywork training utilizers online learning, video conferences, home erotic practice sessions. Also, vido and live demonstrations, supervised practicum, and communal practices.
.
Tantra Massage Brisbane
MS ALEENA ASPLEY – BRISBANE AUSTRALIA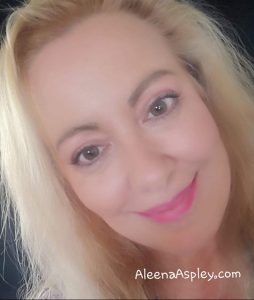 Thank you for taking the time to read my web-page. 
Are you are intrigued by my sex-positive-offerings?
Would like to wisely invest in your sexual growth and enlightenment? 
.
If that is a positive "YES", then do contact me by TEXT message to my mobile phone. I am also available for a complimentary 15 minute chat to discuss my healing modalities and if I am the right fit for you.
.
.
Tantra Massage Brisbane
.
.
.
.
.
Tantra Massage Brisbane