Bondassage Brisbane Domination Women
Bondassage brisbane domination women with aleena aspley, North Brisbane, Australia
BONDASSAGE® BRISBANE
A 50 SHADES EXTRAVAGANZA BODYWORK EXPERIENCE!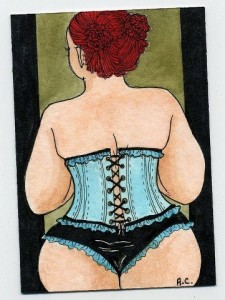 LADIES – Would you like to explore your erotic edge?
Does a 50 Shades of Grey experience peak your interest?
Are you open to a new BDSM / Domination Sexual Adventure?
Would you feel more SAFER and comfortable exploring a 50 Shades of Grey experience with me – a woman?
Would you like to experience Kinkassage® erotic relaxation and Yoni Whisperer Bodywork with your Bondassage Brisbane session?
If you answer is a loud "YES", then perhaps you need to book yourself a Wickedly Sensual, Naughty and Playful session of Teasing BONDASSAGE® Relaxation, Sensual Kinkassage® Touch, Yoni Whisperer Bodywork and exquisite light and/or bolder BDSM pleasure.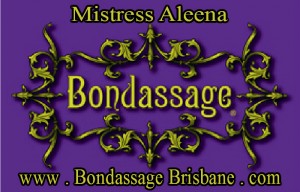 Bondassage Brisbane Domination Women
BONDASSAGE® combines the intimacy and deep sensuality of erotic relaxation with a BDSM edge, incorporating light bondage and introducing a wide range of sensory experiences.
Every human being has the potential to access Heightened States of arousal. Bondassage is a highly provocative gateway to ecstatic altered states.

During your Bondassage session you'll discover yourself dripping with desire as you explore the softer side of sensual domination. Restraints, a blindfold, erotic music and implements of sensual skin awakening may be used in a loving way. These toys can help you delve deeper into your Bondassage experience, you may lose track of time and experience the full-body release into the BDSM experience of subspace.
.
SESSION PRICES:
2 Hours : $450
3 Hours : $700
Do text my mobile phone to book your session 0404 449 433
.
.
CONTACT ME
MADAME ALEENA ASPLEY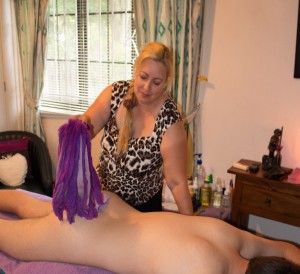 Somatic Sexologist (Sexological Bodyworker) & Tantra Professional
Location: Bracken Ridge, North Brisbane
Please TEXT me to book your Bondassage session
Mobile:  0404 449 433
International:  +61 404 449 433
Website: www.AleenaAspley.com
Availability: Monday to Friday to 9pm.
Same day bookings are usually available
.




BONDASSAGE BRISBANE DOMINATION WOMEN