Goddess Worship Tantra Brisbane
Goddess Worship Tantra Brisbane how to give your female partner ten unique different types of vaginal orgasms, with Aleena Aspley Sexological Bodyworker.
LEARN ABOUT HOW TO GIVE  TEN UNIQUE VAGINAL ORGASMS
A PERSONALIZED ONE-ON-ONE WORKSHOP
BRISBANE, QLD, AUSTRALIA
An educational and informative, one on one, mini workshop with Sexological Bodyworker® and NEO Tantric professional Aleena Aspley of North Brisbane.
If you have ever wanted to learn, how to really turn a woman on, then my personalized erotic NEO Tantra Kinkassage® relaxation and Yoni Bodywork workshop, is just for you! The goal is rolling multiple LEO orgasms, female ejaculation and squirting.
.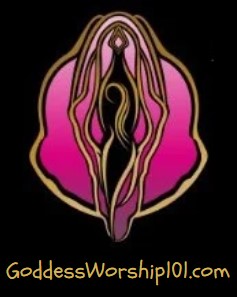 .
Goddess Worship Tantra Brisbane
GODDESS WORSHIP 101 PERSONALIZED COACHING
To me, Goddess Worship embodies a profound dedication to a woman's overall well-being, relaxation, and the pursuit of her ultimate pleasure. I can guide you through the intricacies of awakening Shakti, the essence of female sexual power, and lead you on a journey to unlock a woman's potential for unparalleled pleasure, encompassing rolling orgasms and the art of squirting.
My mission is to provide you with the knowledge and skills to craft a safe and sacred space wherein a woman can wholeheartedly surrender, voicing her desires, seeking permission and consent, honouring her boundaries and approaching the Goddess's body with a profound sense of sensuality.
Your Goddess Worship 101 workshop is a four hour workshop offering you a chance to learn genuine female connection, an introduction to the sacred art of NEO Tantra, breathwork exercises, the significance of setting intentions, the delicate practice of NEO Tantric Massage, sensate relaxation, Kundalini energy awakening, and both external and internal vaginal Bodywork. Goddess Worship 101 is designed to explore the depths of female sensuality, intimacy, and spirituality.
.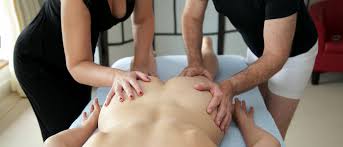 .
WHAT HAPPENS IN A GODDESS WORSHIP NEO TANTRA MASSAGE SESSION?
Firstly, I use a female colleague as a model. I will guide and coach you in the skills to erotically massage and worship your female partner.
The goal, of Goddess Worship 101, is to ceate a safe place for a women to fully relax and receive, coaching you to understand consent, boundaries, sensate touch techniques, a full body NEO Tantra Kinkassage® Massage, internal and external Yoni Massage and Vaginal Orgasmic mapping of TEN unique internal orgasms. In addition, my model may even squirt for you to witness in person.
Your personalized Goddess Worship 101 workshop, will teach you many skills, to take home, so you can expertly turn your partner on!
.
TEN UNIQUE VAGINAL ORGASMS:-
K-Spot

R-Spot

Spiral Spot

Cervical Orgasms

A-Spot

G-Spot

H-Spot (2 Areas)
T-Spot (2 Areas)
.
.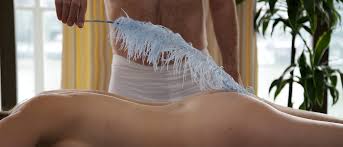 .
.
GODDESS WORSHIP WITH TANTRA MASSAGE celebrates a women's ecstatic life, her body, mind and Spirit. The original practice of Tantra, in India, was to honor Shakti, in all her feminine divinity.
Shakti, also known as Kundalini energy, resides in our base chakra and when activated triggers our third eye and opens a women's heightened orgasmic potential and sexual enlightenment.
Goddess Worship and erotic Tantric Kinkassage® massage can potentially trigger a woman's Kundalini awakening and manifest major changes in her physical body, her orgasmic potential and her spiritual growth.
Your Goddess Worship 101 / NEO Tantra Kinkassage® session ends, with feedback and discussion about your experience.
.
.
IMPORTANT – PLEASE READ
It is important for you to understand, that I use a Female Model during my Goddess Worship 101 mini workshop for men.
Do give me advanced notice, before you book your session, so that I can make sure that my model, and I, are available on the day you wish to book.  I do recommend one weeks notice.
.
.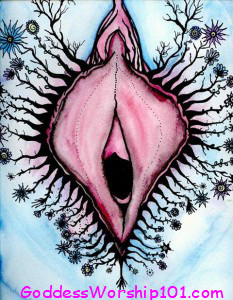 BOOK A SESSION
$1000 (4 Hours)

Do plan ahead and book in advance

I use a female model when I coach your Goddess worship 101 session.
.
.
TESTIMONIAL:
Hi Aleena, my friend and flat mate Chris took a Goddess Worship 101 session with you a few weeks ago, while he was visiting Brisbane.
He told me about the session you had with him, and he highly recommends it.  Chris is now able to give his partner consistent orgasms and I want to be able to do the same thing.
I am currently single but whether I am single or in a relationship I want to be able to give women orgasms.  I want to be good in bed.  A lot of men think they are good in bed but that is not the case.
Whatever you taught Chris is working very well.  Can you teach me the same thing?
I live in Sydney but would be willing to go to Brisbane to take a course if needed.  Please let me know.  Thank you and have a good day. Kevin 27/4/14
.
CONTACT ME: Do text me on 0404 449 433, to discuss your Goddess Worship one on one mini workshop.
.
.
CONTACT ME
ALEENA – NORTH BRISBANE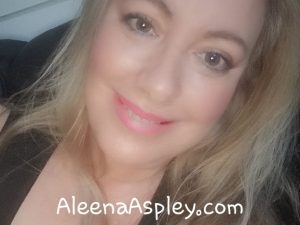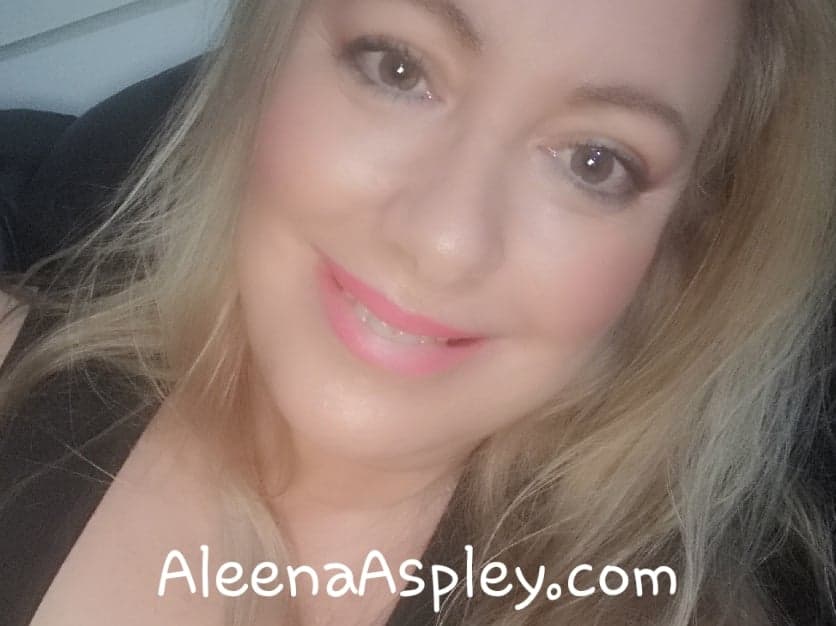 .
DO TEXT ME TO BOOK OR ANSWER ANY QUESTIONS
Mobile: 0404 449 433
International: +61 404 449 433
Website: www.AleenaAspley.com
Availabiltiy: Monday to Friday 9am to 9pm
.
.
.
.
PLEASE NOTE: If you are unable to contact me on my mobile phone then do please sms my mobile with your appointment details and request that I call you back. When I am with a client I do not answer my mobile phone.
BY APPOINTMENT: I am available Monday to Friday, 9am to 9pm, however, I do limit the number of appointments, I book, each week.
.

.
.
.
Goddess Worship Tantra Brisbane
A Private Workshop with Aleena Aspley