Sexual Healing is Important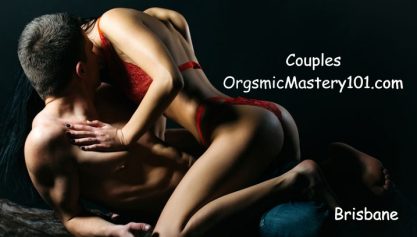 Sexual healing is important for several reasons, as it has a profound impact on both individual well-being and overall interpersonal relationships.
The challenge of experiencing fulfilling sexual encounters, whether alone or with a partner, can be deeply troubling for individuals across all gender identities.
Many individuals seek my assistance to address a range of sexual concerns. These include issues stemming from trauma, the post impact from rape, difficulties after childbirth (such as scars or numbing sensations), scarring after medical procedures, struggles with body image perception, extending lasting-longer endurance for men, managing premature ejaculation, overcoming male erectile issues, managing scar tissue affecting genital sensitivity, addressing clitoral adhesions impacting orgasmic potential, combating anorgasmia (inability to orgasm), coping with numbing sensations during sex, managing hormone-related challenges, and various other sexual difficulties. A comprehensive approach to resolving these sexual concerns, and many more, can be found through scheduling an appointment with a certified sex and intimacy coach.
In addittion, many people with a vagina book Yoni Whisperer Bodywork sessions to open to orgasm.  I have two distinct women's sessions which are Yoni Mapping Bodywork and Yoni Orgasmic Bodywork. Many women see me because they have difficulty reaching orgasm, these issues might be caused by: Clitoral Adhesions, Vulva and Vaginal Scar Tissue, over-thinking during sex, anxiety and trauma related sexual issues.
In my capacity as a certified Sexological Bodyworker and Somatic Sexologist, I firmly believe in the effectiveness of a dual approach involving verbal communication, intimate coaching, and holistic touch-based bodywork grounded in consent.
Individuals grappling with sexual challenges tend to respond more rapidly to a combination of verbal dialogue and consent-focused tactile therapy.
As a somatic sex educator, I hold the belief that individuals harbor traumatic experiences within their bodies, resulting from various life events. Through profession and holistic bodywork centered on consent and personal boundaries, trapped trauma and hindrances preventing individuals from attaining fulfilling sexual experiences, pleasure, and orgasm can be effectively addressed and released.
.
.

.
Sexual Healing is Important
THE BENEFITS
OF SEXUAL HEALING
FOR PEOPLE OF ALL GENDERS
.
PHYSICAL & EMOTIONAL SEXUAL HEALTH
Sexual issues, trauma, or dysfunctions can have negative effects on an individual's physical and emotional health. Addressing these issues through sexual healing can lead to improved physical comfort, reduced stress, anxiety, depression and mental well-being.
.
RELATIONSHIP SATISFACTION
A healthy sexual connection often plays a pivotal role in maintaining satisfaction and closeness within intimate relationships. Resolving sexual concerns through holistic healing, with a Certified Sexological Bodyworker / Somatic Sexologist can lead to improved communication, emotional intimacy, and mutual understanding between partners.
.
SELF-ESTEEM & BODY IMAGE
Sexual healing, through intimacy coaching, can help individuals overcome body image issues and insecurities related to their sexual experiences. By addressing self-acceptance and self-love, sexual healing contributes to higher self-esteem and a more positive self-perception.
.
INTIMACY & SEXUAL CONNECTION
A fulfilling sexual life can enhance a deeper sense of intimacy and connection with sexual partners. By addressing past traumas or varied sexual concerns, individuals can create a safer space for vulnerability, trust, and emotional bonding.
.
PERSONAL SEXUAL GROWTH
Sexual healing often involves exploring one's desires, boundaries, and preferences. This process of self-discovery can lead to personal growth, increased self-awareness, and a deeper understanding of one's own needs and desires.
.
ENHANCED SEXUAL PLEASURE
Overcoming sexual challenges can lead to an increase in sexual pleasure and satisfaction. Learning about one's body and how to navigate it in a positive way can result in more fulfilling sexual experiences either solo or with a partner.
.
SEXUAL COMMUNICATION SKILLS
Addressing sexual concerns often involves open and honest communication about many intimate and sensitive topics. This can lead to improved communication skills that extend beyond the realm of sexuality and contribute to better overall communication in relationships.
.
BREAKING SEXUAL STIGMAS
By seeking sexual healing and an intimacy coach, individuals contribute to breaking down stigmas surrounding sexuality, anxiety and mental health. This promotes a more open and accepting society where people feel empowered to seek help when needed.
.
QUALITY OF LIFE
A robust sexual well-being can significantly enhance one's overall life quality. As individuals release themselves from the constraints of sexual trauma, limiting beliefs, religious influences, and related challenges, they gain the freedom to dedicate greater energy toward their personal relationships and professional aspirations.
.
SEXUAL EMPOWERMENT
Engaging in sexual healing and intimacy coaching empowers individuals to take control of their own sexual experiences and well-being. It helps them regain autonomy over their bodies and experiences, leading to a sense of empowerment and self-guidance and personal determination.
.
.
.
.
SEXUAL HEALING IS IMPORTANT!
Sexual healing is important because it has far-reaching implications for physical health, emotional well-being, interpersonal relationships, and personal growth. By addressing sexual concerns and traumas, individuals can pave the way for a more satisfying and fulfilling life, both within and outside the bedroom.
.
---
.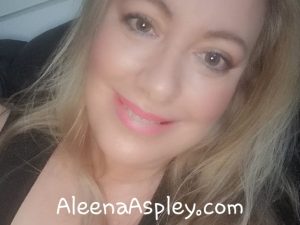 Written on August 12th, 2023 by Aleena Aspley, who is a Certified Sexological Bodyworker.
Aleena is open to seeing people of all genders and sexual orientations. Her Somatic Sexology & Intimacy Coaching NEO Tantric bodywork studio is located in North Brisbane, Queensland Australia.
.
Women: https://YoniWhisperer.com.au
Men: https://LingamWhisperer.com.au
Couples: http://TantricWhisperer.com
.
.
---
.
MY CONTACT DETAILS
Ms. Aleena Aspley
Certified Sexological Bodyworker / Somatic Sex Educator
NEO Tantra & Chakrassage Professional
.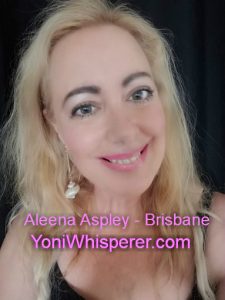 .
My Bodywork Studio: North Brisbane, Queensland
Phone: 0404 449 433 (Text me to Book)
Overseas: +61 404 449 433
By Appointment: Monday to Friday until 9pm
I work occassional weekends – just ask
My Bodywork Directory – www.AleenaAspley.com
Sexual Healing is Important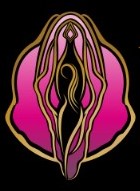 .
.
.
.
.
SEXUAL HEALING IS IMPORTANT