Erotic Spanking is Fun
Erotic Spanking is Fun a blog by Certified Sexological Bodyworker and Somatic Sex Educator Aleena Aspley of Brisbane Queensland.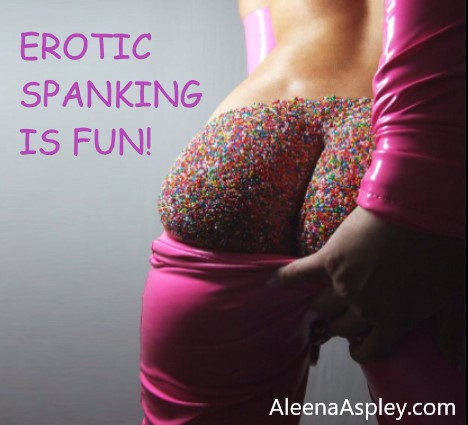 .
.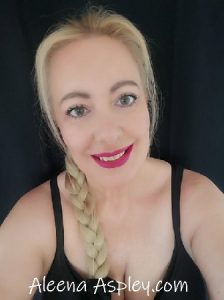 Written by Aleena Aspley on the 1st July 2014.  Aleena is a Certified Sexological Bodyworker, Somatic Sex Educator, Intimacy Coach and NEO Tantra Professional. Aleena's bodywork studio is located in North Brisbane, Queensland Australia.
.
.
EROTIC SPANKING IS FUN!
SPICE UP YOUR SEX LIFE TONIGHT
.
EROTIC SPANKING can be a delightful addition to foreplay and lovemaking, bringing a new level of excitement and intimacy to your sexual experiences. Countless articles and scientific write-ups advocate for the incorporation of erotic spanking into a healthy and fulfilling sex life. So, why not consider introducing this playful activity into your bedroom repertoire and discover a whole new way to hold your lover in the palm of your hand?
By exploring the world of erotic spanking, you can tap into the realm of sensation and pleasure, creating a deeper connection with your partner. It allows you both to explore power dynamics, trust, and vulnerability, all of which can heighten the intensity of your intimate moments.
Remember that communication and consent are essential when venturing into new territories of pleasure. Discuss your desires and boundaries openly with your partner, ensuring that both of you are comfortable and enthusiastic about exploring erotic spanking together. With trust and mutual understanding, you can embark on this exciting journey and unlock a world of pleasure and intimacy that will bring you even closer as lovers.
.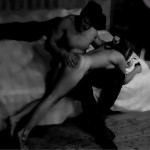 .
WHY SPANK? 
In many cultures, pain is considered an aphrodisiac, and spanking can indeed be a pleasurable activity for both the giver and the receiver.
Spanking can be a source of arousal and excitement for many individuals, regardless of gender. Some men may fantasize about sensually slapping their partner, just as some women may have similar fantasies. The act of spanking can be a way for individuals to explore feelings of control, dominance, vulnerability, and submission in a consensual and intimate setting.
.
.
THE LINE BETWEEN PLEASURE AND PAIN
Chrissy Amphlett's song "There is a fine line between pleasure and pain" captures the essence of erotic spanking perfectly. The interplay of pleasure and pain sensations can create an electrifying and highly arousing experience for many individuals.
For some, the intensity of erotic spanking allows them to explore their boundaries and experience a unique mix of pleasure and mild pain. The sensations can be incredibly stimulating, blurring the lines between discomfort and pleasure, making it challenging to distinguish one from the other.
This delicate balance between pleasure and pain is what makes erotic spanking such a thrilling and enjoyable activity for those who are open to exploring it. It can bring about a heightened sense of arousal and intimacy, allowing partners to connect on a deeper level.
.
.
DOPAMINE IS THE SECRET INGREDIENT TO ECSTASY
Dopamine is a fascinating hormone and neurotransmitter that plays a crucial role in our emotional and physiological experiences, including pleasure and pain sensations. It is often referred to as the "feel-good" hormone because it contributes to feelings of happiness, reward, and pleasure.
During erotic spanking, the combination of pleasure and pain triggers the release of dopamine in the brain. The anticipation, arousal, and sensory stimulation associated with spanking can lead to an increase in dopamine levels, intensifying the overall erotic experience.
When pain is experienced in a controlled and consensual manner, such as during erotic spanking, it can trigger the body's natural response to release endorphins and enkephalins, which are the body's natural painkillers. This creates a complex interplay of pleasure and pain sensations, heightening arousal and leading to a more ecstatic and intense orgasmic experience.
The psychological aspect of dopamine is equally important during erotic spanking. The anticipation, excitement, and surrender to the experience can enhance the emotional connection between partners, creating a sense of intimacy and trust that contributes to the overall pleasure.
It's important to note that everyone's experience with erotic spanking and dopamine release can vary. Some individuals may find this type of play highly arousing, while others may not be interested or may have different preferences. As with any intimate activity, open communication and consent between partners are essential to ensure a safe and pleasurable experience for both parties.
.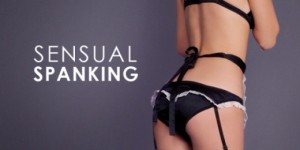 .
WHY DOES EROTIC SPANKING INTENSIFY ORGASM

The posterior is a prime erogenous zone and the sexual arousal nerves in the bottom are buried in a layer of fat that requires harder stimulation. Erotic spanking, is the ideal way to awaken the extensive nerve structure in the pelvis, to trigger a far superior orgasm. Spanking creates an amazing physiological response; the stinging of the skin increases blood flow to the bottom, pelvic cavity and nearby genitals, thus accomplishing "mechanically" what caresses and kisses do psychologically. Why not introduce erotic spanking into your bedroom foreplay repertoire, a sharp slap to the derriere actually increases blood flow and, as a result, builds arousal to supersonic possibilities.
.
.
MIX UP YOUR SPANKS
Erotic spanking is a form of foreplay and orgasm is the goal of both players. Therefore, the actual spanks should be mixed with caresses and gentle rubbing of the bottom and genitalia, and other foreplay if possible.
The slightly cupped palm with fingers together in the best way to spank, as it makes a good smacking sound and reddens the skin without causing excessive pain. If your partner seems to be unmoved by such spanks, you can give a few with a flat palm and spread (relaxed) fingers — those are the stingiest — until your lover squirms or responds.
.

.
TECHNIQUE, TEMPO AND RHYTHM
A slow tempo, with an irregular rhythm, is the best technique, as the moments of anticipation between each stroke add to the tension and your partner's excitement. Sensual erotic spanking is outrageously effective If your lover cannot tell when the next stroke might fall.
Remember, slow down and take your time. It is not the number of spanks, or how hard or soft they are delivered, that brings your lover to elevated states of arousal, it is how long and how deeply your lover drops into sublime submissive helplessness and the total sexual stimulation of their bottom that is the key.
.
.
ENHANCE YOUR PLEASURE WITH TOYS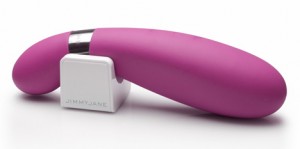 If you would like to add more pleasure, while you are being spanked, then I suggest introducing clitoral and/or vaginal stimulation with a vibrator or dildo.
Men also love having their penis and balls teased and titillated when they surrender into erotic spanking pleasure. Also, if you want to have a rest between spanks, a vibrator to the derriere can sooth, spread and enhance sexual pleasure.
.
.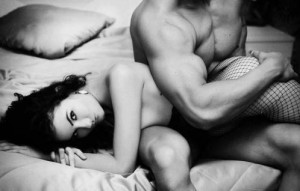 SAFETY
Never spank anywhere other than the bottom and upper thighs

Use a safe word and stop instantly when it is spoken

Make sure the skin is properly cared for after a spanking by using a cool moisturiser such as aloe vera gel.
.
.
SPICE IT UP TONIGHT
Erotic spanking is the perfect way for couples to ease themselves into the delights of beginners BDSM. Sharing these kinds of experiences and each assuming a submissive or dominant role (or alternating between the two should you so wish) helps build trust in your relationship while at the same time pushing fun and excitement to the extreme.
.
.
EROTIC SPANKING IS FUN!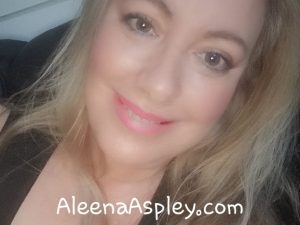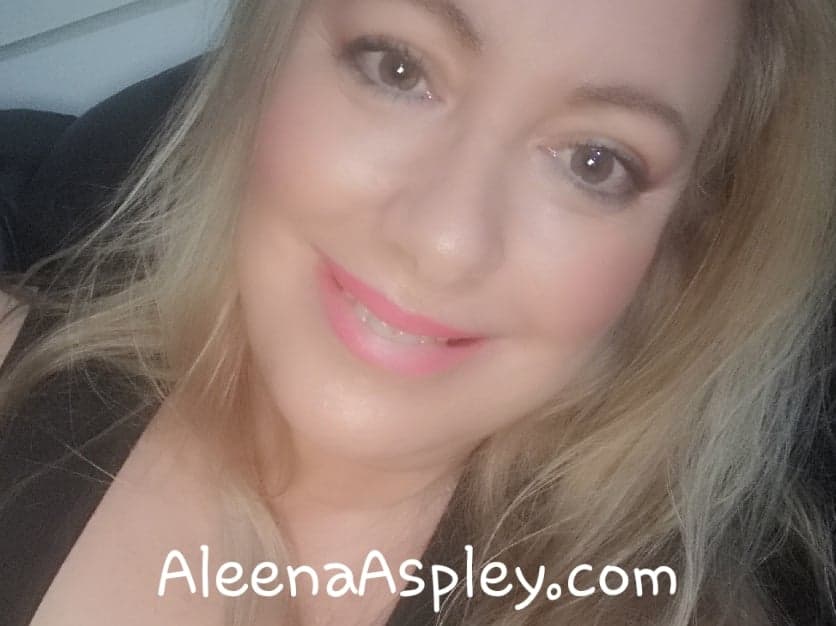 Written by Aleena Aspley 1st July 2014
My Websites: https://yoniwhisperer.com.au & https://LingamWhisperer.com.au
.
---
.
MY CONTACT DETAILS
Ms. Aleena Aspley
Certified Sexological Bodyworker / Somatic Sex Educator
NEO Tantra & Chakrassage Professional
CREATRESS OF YONI WHISPERER BODYWORK
.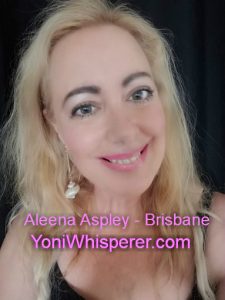 .
My Bodywork Studio: North Brisbane, Queensland
Phone: 0404 449 433 (Text me to Book)
Overseas: +61 404 449 433
By Appointment: Monday to Friday until 9pm
I work occassional weekends – just ask
Bodywork Directory – www.AleenaAspley.com
.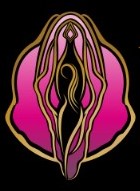 .
TANTRIC LINGAM MASSAGE BRISBANE, Why would an Adult Male have a Lingam Massage?
EROTIC SPANKING IS FUN