Fifty Shades of Play
Fifty Shades of Play – A Personalized Play-Day exclusively crafted for ONE Couple, offering expert guidance in NEO Tantric Bound Domination, Kinkassage® & BDSM Coaching with Madam Aleena of North Brisbane, Queensland Australia.
.
.
FIFTY SHADES OF PLAY
A COUPLES PERSONALIZED ONE DAY WORKSHOP
SEX COACHING 101 WITH MADAM ALEENA
.
Surrender, as a couple, to an intoxicating blend of bound domination, sensory deprivation, and a tantalizing array of carefully selected toys, all while luxuriating in my teasing and high-end NEO Tantra Kinkassage®. Be prepared to be taken on a journey of sensuality, adventure, and erotic relaxation, designed for couples wanting to explore NEO Tantra, BDSM, Domination and Kink.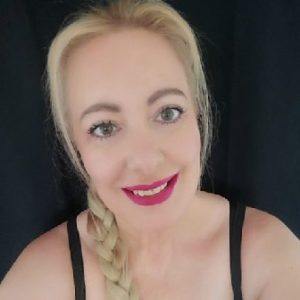 My name is Mistress Aleena, it would be my pleasure to be your Intimacy and NEO Tantric Sex Coach awakening new bedroom skills for you both to feel more pleasure, excitement and arousal while exploring and learning about the amazing world of BSDM, Sensory Deprivation, Bound Domination, Spanking, NEO Tantra and Kinky Massage.
Combining BDSM, NEO Tantra and Kinky Erotic Massage is a wonderful experience, inviting you to push your boundaries while learning new skills to use at home in the bedroom. NEO Tantric Domination Kinkassage® will consensually push your limits and open you up to a world of previously unexplored delicious kink.
My mission is to unlock and expand your boundaries, skillfully playing with your arousal and pushing the limits of your ecstatic pleasure threshold.
With precision, I'll take control of your arousal, guiding you into subspace. And when you're on the brink of titillation, I'll lead you out of your bodies to explore the realms of an auric Luminous Energy Orgasm, an experience that can leave your bodies shaking and vibrating.
Tantric Domination Kinkassage® is an artful fusion that gracefully balances light and bolder bondage with the commanding control of dominance. Guiding you through this tantalizing journey is your mistress of sensuality, someone who possesses a profound understanding of the erotic secrets hidden within the human body.
Together, we'll embark on a carefully paced odyssey, exploring sensate duality touch techniques that ignite your excitement and push your orgasmic limits to new pinnacles of pleasure.
Your journey toward the most extraordinary pleasure you've ever known begins right here.
Are you ready to surrender to the extraordinary?
Don't hesitate; Text me now to Book – 0404 449 433
Click Here to be taken to my Web-Page
.
Fifty Shades of Play
MY OTHER OFFERINGS FOR COUPLES
COUPLES NEO TANTRIC ORGASMIC MASTERY BRISBANE
Learn how to give a Kinkassage® sensual and erotic adult massage

Be coached on giving her a Yoni Massage

Be coached on how to give her Ten Unique Vaginal Orgasms

Be coached on how to open her to Squirting / Female Ejaculation

Be coached on how to give him a Lingam Massage

Be coached on how to give him a FIVE minute Auric Orgasm

Learn NEO Tantric Techniques to awaken your bodies to more pleasure

Learn how to play with excitement, arousal and orgasm

Be coached on how to merge your orgasms — Two Become One!
.
.
ABOUT ME
I am a mature blonde woman, known for my warm and welcoming personality and beautiful, light-up-the-room smile. I am a Certified Sexological Bodyworker (aka Somatic Sexologist) and my bodywork modalities are high-end, exquisitely pampering and deliciously divine!
MY LOCATION — My NEO Tantric Bodywork studio is located in North Brisbane and I am the trademark owner of Kinkassage® a Sensual, Adventurous and Erotic Adult Massage
Do TEXT my mobile phone if you would like to discuss one of my up-market bodywork sessions – I am very approachable and open to any sexual queries and issues that you may have. I get very busy and rarely check my emails, so if you'd like an appointment, then text my mobile phone.
I look forward to hearing from you.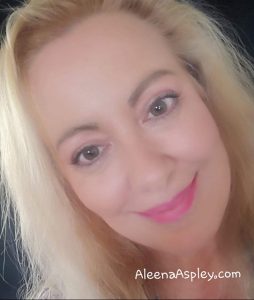 Ms Aleena Aspley
NEO Tantric Sex Guide and Intimacy Coach
Somatic Sexologist / Cert. Sexological Bodyworker
Owner of Trademark Kinkassage®
Certified Somatic Sexologist (aka Sexological Bodyworker)
North Brisbane, Queensland Australia
Phone: 0404 449 433 — Bookings by TEXT Message Only
.
.
MY WEBSITES
MEN — https://LingamWhisperer.com.au
MEN — http://TantricWhisperer.com
WOMEN — https://YoniWhisperer.com.au
COUPLES — http://OrgasmicMastery101.com
MY BODYWORK DIRECTORY — https://AleenaAspley.com.au
MY YOUTUBE CHANNEL — https://www.youtube.com/user/26aleena
.
.
.
.
Fifty Shades of Play