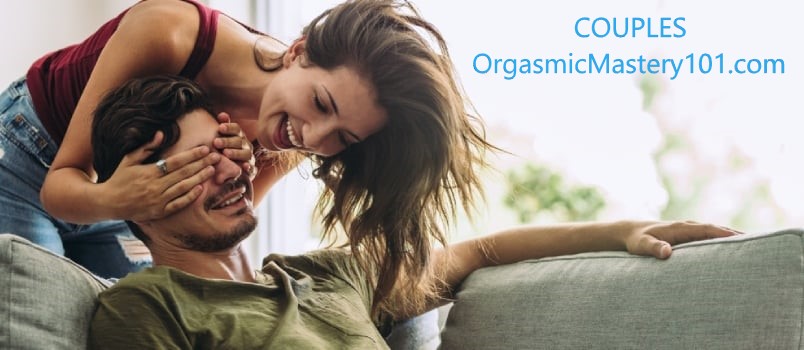 NEO Tantric Lingam Massage
NEO Tantric Lingam Massage — Have you considered giving him a loving and sensual lingam massage? Would you like to take your sexual relationship to the next level and connect with him body, mind, soul, and spirit? Here is your step-by-step Tantric Lingam Massage guide to make his Lingam Massage super special — an experience that he will never forget.
.
SURPRISE HIM WITH A 
NEO TANTRIC LINGAM MASSAGE
.
The term "Lingam" is derived from Sanskrit, translating loosely to "wand of light" and refers to the male genitalia.
In the realm of NEO Tantric philosophy, our approach to the Lingam is steeped in profound love and respect, mirroring the reverence with which we regard the Yoni (vagina). (The Yoni massage can be viewed as the counterpart to the Lingam massage, tailored for individuals with vaginas.)
When you give pleasure to your partner massaging their "Wand of Light," it results in a conscious exchange of energy—an interplay where the giving and receiving of pleasure infuses both individuals with that very energy or inner light.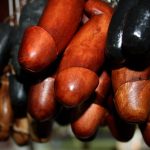 NEO Tantric Lingam Massage is a practice that celebrates and honours the penis. Its purpose is to give loving pleasure to your partner.
Within the penis resides a substantial reserve of sexual energy or chi, and mastering the art of stimulating and channeling his energy can be a profoundly empowering experience for you both.
For a man, the added benefits of an erotic Lingam Massage gives him the opportunity to receive one-way touch, allowing him to unwind into a state of deep relaxation. This shift enables him to momentarily detach from the demands of his daily life, release muscle tension, stress, and the oportuntiy to surrender and receive pleasure without the need for active participation.
.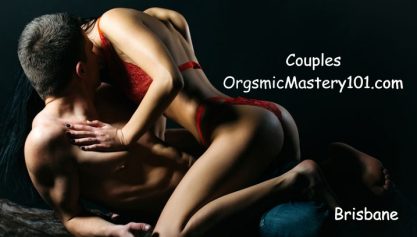 .
ELEVATING YOUR SENSUAL SETTING
The ambiance and the warmth of your surroundings, along with a tenderly sensual and relaxed demeanor, are perfect components in curating a one-of-a-kind and profoundly meaningful Tantric Lingam Massage journey for your partner.
As you prepare to guide your male partner through this unique voyage of sensual self-discovery, the choice of your room's setting becomes a pivotal factor in enhancing his pleasure and satisfaction. Consider creating a sensory-rich environment that not only deepens your emotional connection but also heightens the sensory experience, ultimately amplifying the intimacy of his Lingam Massage.
.
.
CONNECTING WITH NATURE
Investing in a massage table can offer added versatility, allowing you both to take your massage experience wherever you desire. For a unique and immersive experience, consider seeking out a secluded natural spot where you can connect with the earth, embracing the beauty of nature while being in harmony with your surroundings.
.
NEO Tantric Lingam Massage
CREATING THE PERFECT
TANTRIC LINGAM MASSAGE SETTING
If you are going to give him a NEO Tantric Lingam Massage at home consider the room temperature. As you both will be naked, it is a good idea to have your relaxation space to be warm and comfortable. If you don't have a massage table you can choose to give him his Lingam Massage on a comfortable bed, futon mattress, or a blanket and cushions on the floor.
.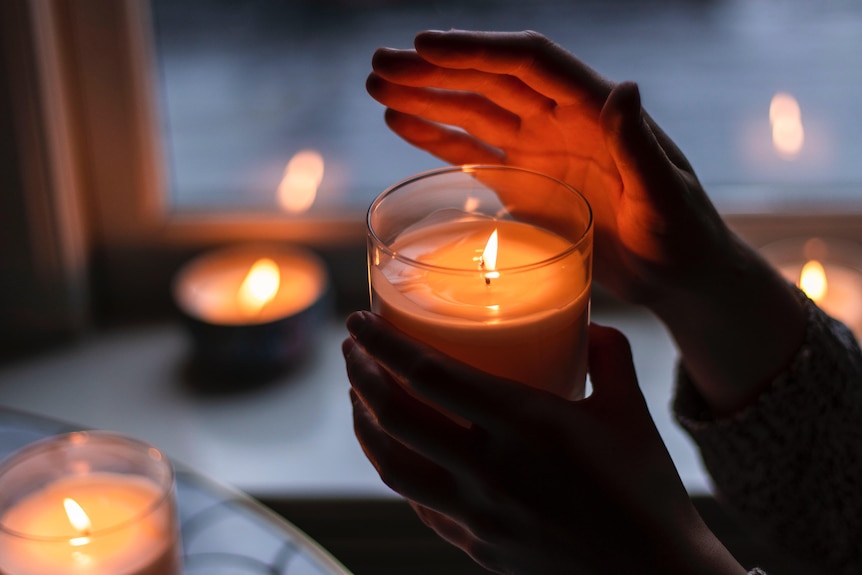 .
SOFT AMBIENT LIGHTING
To create a soothing atmosphere and haven of sensuaity, consider lighting your space with candles, adjustable lamps or even an oil lamp. The gentle glows, of this lighting, not only infuses an air of romance but also encourages relaxation.
.
.
CHOOSING A MASSAGE OIL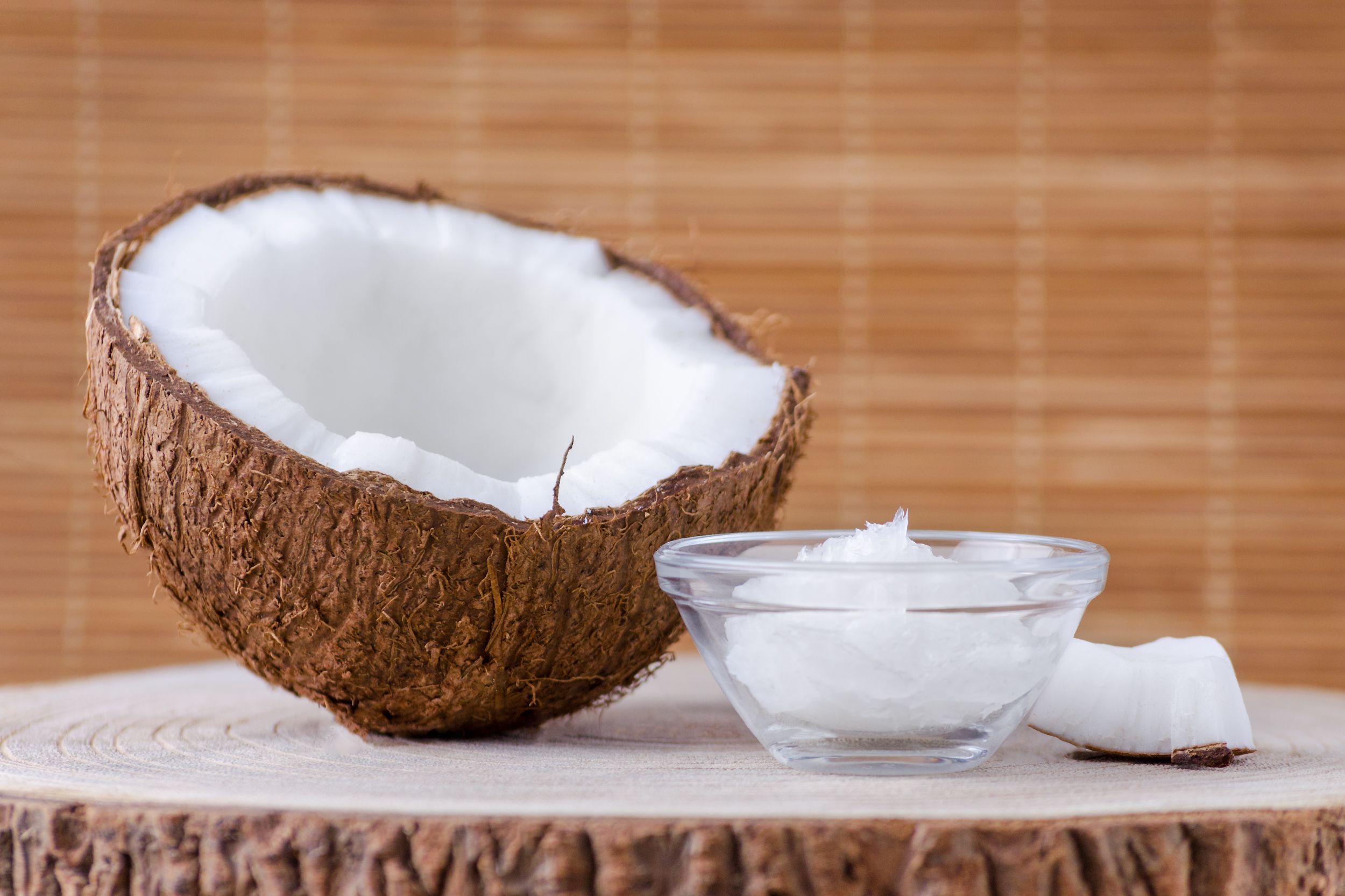 Coconut oil is a popular choice for a sensual massages due to its versatility. It has a delightful tropical scent, is easily absorbed by the skin, and leaves it feeling soft and nourished.
Opt for organic, cold-pressed coconut oil for the best results. Other massage oils to consider are — almond, jojoba, grapeseed, avocado, sesame and apricot kernel oil. 
.
NEO Tantric Lingam Massage
AROMATHERAPY OILS
If you want to incorporate aromatherapy into your sensual Tantric Lingam Massage, consider using essential oils. Be sure to dilute your aromatherapy oil in a carrier oil like coconut or almond oil, as they are highly concentrated. Some popular essential oils for sensuality and relaxation include lavender, ylang-ylang, rose, and sandalwood.
.
.
CONSIDER YOUR LUBRICANTS
Water-Based Lubricants: If you plan to use latex condoms or engage in intimate activities during or after the massage, water-based lubricants are a safe choice. They are condom-compatible and easy to clean up.
Silicone-Based Lubricants: Silicone-based lubricants offer long-lasting glide and are compatible with latex condoms. However, they may not be suitable for use with silicone toys.
.
.
ALLERGIES TO OILS & LUBRICANTS
When selecting oils and lubricants, it's essential to take into account the possibility of allergies or sensitivities for both you and your partner.
Before introducing a new product, conduct a patch test on a small area of skin to ensure there are no adverse reactions. Moderation is the key when applying oils and lubricants when giving a sensual massage. Begin with a modest amount and gradually increase it if necessary to maintain a comfortable level of glide and sensory delight.
.
.
MASSAGE OIL CONTAINER
When selecting containers for your massage oils and lubricants, opt for spill-proof bottles, preferably made of plastic, to prevent any accidental spills or mess.
A plastic bottle with a screw top lid or pump bottle is an ideal container for massage oil.
.
.
MELODIC SOUNDSCAPES
Elevate his sensory experience by choosing a harmonious soundscape. Soft background music, rhythmic tribal drumming, the flute or the soothing sounds of nature can serenade you both into a deeper state of relaxation and heightened intimacy.
Select melodies and sounds that resonate with the shared journey you are embarking on together.
.
.
BREATHWORK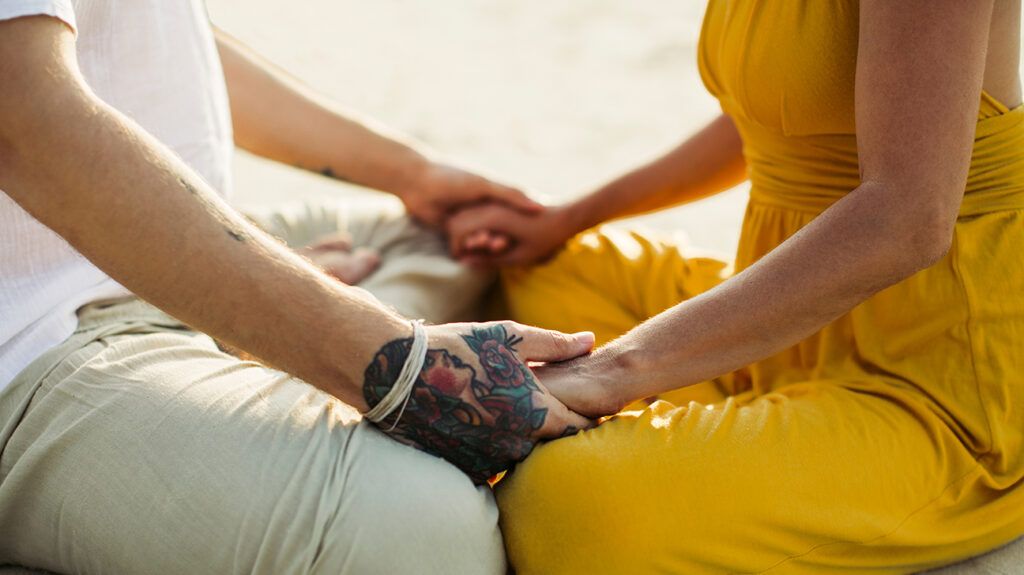 In tantric philosophy, it is believed that energy flows through the body, and breath is a conduit for this energy.
Synchronized breathing aligns the energies of both individuals, creating a harmonious connection and promoting a sense of unity.
Breathwork can facilitate emotional release during a Tantric Lingam Massage. Deep breaths can help him to let go of emotional blockages, muscle tension and stress giving him the oportunity to switch off brain chatter and open to feeling more pleasure.
Do start your Tantric Lingam Massage journey together by synchronizing your breath. Whether you're standing or seated, facing each other, embrace, clasp hands, and establish eye contact.
Begin deep, belly-breathing together. Maintain your gaze on his eyes and harmonize your breathing patterns. If you notice him holding his breath, gently rest your hand on his lower abdomen and encourage him to breathe from that space, emphasizing the act of "filling his belly" with each breath. This connection through breath sets the foundation for a profound and intimately connected partnered experience.
.
NEO Tantric Lingam Massage
HOW TO BEGIN HIS
SENSUAL AND EROTIC TANTRIC MASSAGE?
To begin, invite your partner to lie face down, ensuring he is comfortably positioned. Offer a pillow to support his head, promoting relaxation.
Warm your hands by gently rubbing them together, then pour a moderate amount of massage oil into your palms. Rub your hands together to evenly distribute the oil, and commence his Tantric Massage by applying gentle, unhurried strokes to his entire body.
If you are wondering where to start, then start at his lower legs and work your way up his body. The goal is to fully relax his body, take your time to proceed slowly while giving heartfelt tender loving touch. Your hands should move freely over his body, so add more oil so your hands glide easily.
.
.
TURN HIM OVER SO HE IS FACE UP
When you are ready, ask him to turn over and starting at his feet sensually massage moving upwards to his legs, abdomen, chest, shoulders and arms.
Watch your partner's reactions to sensual touch and adjust your pressure and technique accordingly. Remember, the goal is relaxation and comfort. Do ask him if he is holding any tension anywhere in his body and apply your soft sensual massage to these places to relax him even more.
Check in with your partner to assist him with his breathing. Breathing slowly in through his nose and then breathing even slower out of his mouth. A great idea is to breathe together to harmonize and connect together.
.
.
.
.
PROGRESS TOWARDS HIS PELVIS
As your partner becomes more relaxed, you can gradually advance the massage towards his inner thighs and pelvis. However, always maintain sensitivity to his comfort and boundaries.
Use slow, unhurried and gentle strokes in the inner thigh and pelvis region during his massage. His Tantric Massage can be an profoundly intimate experience, it's imperative to establish clear consent and communication with your partner. Before proceeding, respectfully ask for his permission by inquiring,"Are you comfortable with me touching your penis? Do you grant me permission to give you pleasure?" This ensures that both individuals are comfortable and fully consenting to the experience.
.
.
GENITAL BODYWORK
With his consent, apply a small amount of massage oil or water-based lubricant onto his Lingam and testicles. Gently massage starting at the upper inner thighs and moving toward the area where his legs meet the pelvic floor. Give gradual, unhurried strokes as you work along the connecting bones and muscles, easing tension along the way.
Proceed by massaging the area above the Lingam, focusing on the pubic bone. Use a gentle rocking motion to feel the bone beneath the muscle and skin.
Now shift your attention to his scrotum, where you can gently pull and knead his testicles. Here, it's crucial to closely observe his responses and encourage open communication. Be careful with his balls. Men differ greatly as to the kind of touch they enjoy in this sensitive area of his body.
Some men are more sensitive or ticklish than others. It's okay to ask your partner how they like their testicles touched before you start or while you're touching them. Do be aware that some men do not enjoy their testicles being massaged. If he is enjoying his Lingam Massage gradually increase your pressure, adapting to his comfort and asking him if he would like you to go harder of softer?
.
.
THE PERINEUM
Transition from his testicles to gently massage his perineum, often referred to as the "sacred spot." Locate the small indentation, roughly the size of a five cent piece, situated midway between the testicles and anus.
You can utilize downward strokes, moving from his Lingam to his anus, or employ a gentle circular motion. When focusing on this area, use circular motions and gentle tissue manipulation, softly pressing inward on the spot with your finger. Be mindful that this spot could be uncomfortable for him, so only apply pressure to the extent that he finds comfortable.
.
.
.
.
HIS NEO TANTRIC LINGAM MASSAGE
Now softly place your hand on his Lingam. During his Tantric Lingam Massage, introduce a variety of techniques to keep his experience exciting and pleasurable.
Experiment with your grip, alternating between firmer and gentler pressure. Vary your stroke patterns, transitioning between straightforward up-and-down motions and a twisting movement. Change the dynamics by using one hand or both hands, and if using a single hand, switch between your right and left.
Play with the pace, beginning slowly and gradually increasing speed before returning to a more leisurely tempo. Continuously alternate your pressure, speed, rhythm, and techniques. Additionally, diversify the shaft strokes by initiating from the base and moving all the way to the head.
Once at the head, you can choose to continue with a vertical motion or employ a twisting motion, moving from the base to just below the tip of the penis. These variations create a more dynamic and satisfying Tantric Lingam Massage experience.
.
.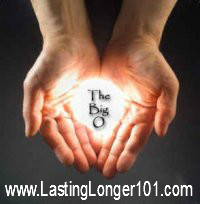 .
NEO Tantric Lingam Massage
USING BOTH HANDS
There are a multitude of tantalizing techniques can be employed when using both hands. Initially, you can opt for a symmetrical approach, aligning the fingers in the same direction and moving them in tandem.
Alternatively, introduce a contrasting sensation by having one hand face in one direction while the other hand faces the opposite way, creating a delightful diversity of touch.
To maximize pleasure with a harmonious touch, coordinate both hands to move in unison, making use of oil to ensure a smooth and fluid glide.
For an even more intensified experience, delve into a technique where the lower hand maintains a steady, up-and-down motion while the upper hand engages in a delicate swirling and twisting motion at the tip of the penis, elevating his Lingam Massage to an exquisite dimension of profound pleasure and sensation.
.
.
PLAY WITH HIS AROUSAL
By now your man may be very excited and have the feeling that he wants to come. Pay close attention to how he is breathing, remind him to breathe slowly, stay relaxed and allow his body to natrually move and circulate his excitement and arousal.
If his body is shaking remind him to surrender as his excitment is naturally absorbed into every cell of his body. At this stage his body could begin to shake and vibrate. Tell him that this is a normal response to heightened excitment and arousal.
Coach him to freely verbalise his pleasure and with every moan synchronize an upwards squeeze using his butt and PC muscles. His butt and PC muscles should continue to squeeze and relax, just like ABS brakes of a car, pumping his pleasure upwards.
Squeezing and moaning his excitement upwards moves his arousal out of his genital cavity (genital container), upwards into his whole body and helps him to last longer.   
.
.
.
.
EDGING HIS PLEASURE
When your man is getting too excited, take your hands away and coach him to moan and squeeze his arousal upwards. It may take a minute or longer to move his arousal upwards. When his excitement has backed off to a 3 out of 10 you can give him more Lingam Massage.
As you continue his Lingam Massage his arousal will once again build to 7 out of 10, stop touching his genital area and ask him to pump his arousal upwards until he has backed off his excitement once again.
You can continue to keep your man in this pleasure zone for as long as he likes. Leave it up to him, to let you know when he is sufficiently satisfied.
.
.
DOES YOU MAN WANT TO EJACULATE 
OR HOLD ONTO HIS SEXUAL ENERGY?
By intentionally delaying his orgasm throughout his Lingam Massage, a significant reservoir of sexual energy has been distributed throughout his entire body and could overflow into his aura (aka Luminous Energy). In this heightened state, the intensity of his orgasm may surprise him.
There are two types of orgasm that he could experience:
.
.
SOMATIC OF THE BODY
A COMBINED GENITAL & FULL BODY ORGASM
.
If he goes into the point-of-no-return and ejaculates, he will experience a combined orgasm, characterized by both a downward and upward release of pleasure. This type of orgasm reverberates throughout the entire human body and can be incredibly intense, lasting for an extended period, sometimes up to five minutes.
Throughout this intense experience, it's crucial to maintain a focus on relaxation, deep breathing, and verbalizing his sensations of pleasure. If his body begins to vibrate or shake in response to the intensity, guide him to surrender to the experience, encouraging relaxation and enjoyment.
At this stage, consider covering him with a warm blanket and remaining by his side as he immerses himself in his expanded pleasure. It's important to recognize that he will require time to return to a grounded state in his body, and he might even drift into sleep as part of his post-orgasmic Tantric Lingam Massage pamper.
.
.
AURIC
LUMINOUS ENERGY ORGASM (LEO)
.
He could experience a Kundalini awakening. This is where his orgasm surges upwards and outwards through the body and into his aura — an out-of-the-body experience.
A LEO is a profoundly dynamic and intense climax that he will likely describe as the best orgasm of his life. Importantly, he won't lose his erection and may even be ready to embark on another LEO within a matter of minutes.
When a male experiences orgasm without ejaculation, he can keep orgasming in continuous waves of euphoric pleasure.  He will feel wildly energized, powerful, bullet proof and he most probably will be interested in taking his orgasm into partnered sex.
WOW — Enjoy the experience!!!
.
.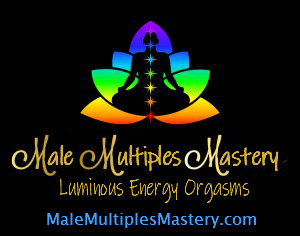 .
.
I DO NOT RECOMMEND
There are four Tantric techniques commonly taught to help men regulate their arousal levels and prevent them from going into the "point-of-no-return".
I personally do not advocate for any of these methods. I firmly believe that sexual energy should continually flow and circulate, without interruption.
The four techniques that I do NOT recommend are:
The Million Dollar Point 

Squeezing the base of the Penis

 

Pull the S

crotum and Testicles downwards

Squeezing the Head of the Penis
.
The "Million Dollar Point" is a term often associated with the practices of Mantak Chia. The Million Dollar Point is a small spot located between the scrotum and anus, at the level of the perineum. The Million Dollar Point is also known as the Three Finger Lock.
All the four techniques above just trap sexual energy in the genitals.  These techniques can do damage to the male genital cavity causing erectile issues, pain, retrograde ejaculation, blue balls and energy congestion. 
.
Squeezing the base of the Penis — Ten years ago I had a male client who was edging the point of no return (PONR).  He mis-timed his solo masturbation practice and accidently went into the PONR, while squeezing (strangling) the base of his penis.  His orgasm exploded inside his genital cavity.  The trapped explosion of energy and his body's inability to release ejaculation, caused internal nerve damage and it had been ten years since he had felt his orgasm.
Therefore, as a NEO Tantric Sex & Intimacy Coach, we discussed his difficulties in experiencing and fully enjoying orgasm, which were connected to past pelvic trauma and certain practices during solo masturbation. Then giving my unique Kundalini Awakening bodywork, known as 'Chakrassage,' I coached him into an Auric Luminous Energy Orgasm." He now felt an orgasm once again!
---
.
NEO Tantric Lingam Massage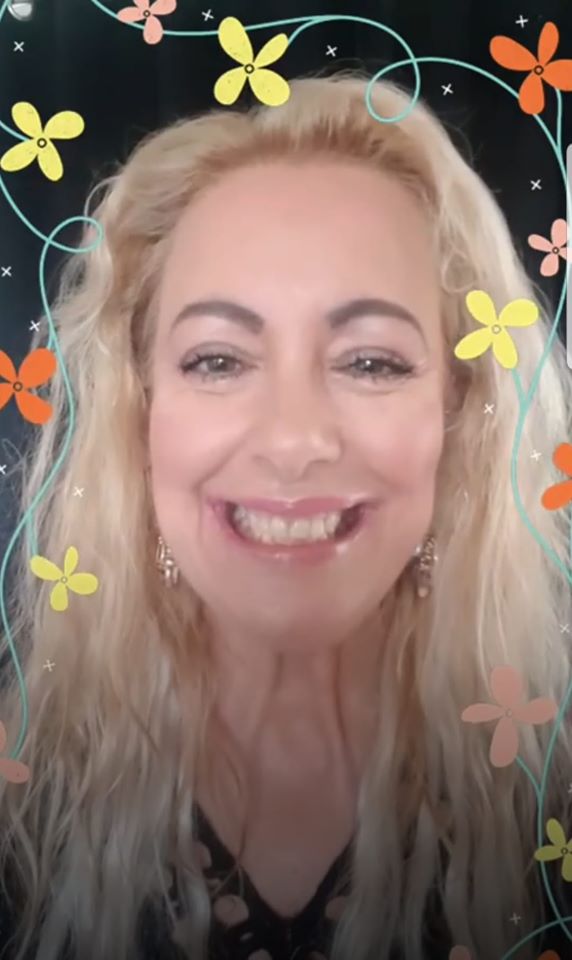 Written by Aleena Aspley who is a Certifed Sexological Bodyworker / Somatic Sexologist & NEO Tantra Intimacy Coach. Aleena's bodywork studio is located in North Brisbane and is by appointment only.
Bodywork Directory — www.AleenaAspley.com
Women — www.YoniWhisperer.com.au
Men — www.LingamWhisperer.com.au
Couples — www.TantricWhisperer.com
.
.
NEO Tantric Lingam Massage