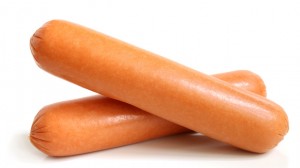 This is an unbelievable story! I am an erotic masseuse and this gentleman would be fun to work with, however a challenge at the same time with his 🙂 ending!
PENIS ENVY – Most guys are hung up on the size of their John Thomas, whether their Trouser Snake is straight or Bent etc.  The man in this story would probably make most men envious.
"DoubleDickDude" (not his legal name) is a man who was born with Diphallia, a rare condition where a male infant is born with two penises. If you want to see photos of what Diphallia looks like on a grown man, DoubleDickDude has provided them and, obviously, they are NSFW. Here they are flaccid and here they are erect.