Tantric Whisperer Bodywork Brisbane
Tantric Whisperer Bodywork Brisbane Sexological Bodywork with Aleena Aspley
MS ALEENA ASPLEY, BRACKEN RIDGE, BRISBANE AUSTRALIA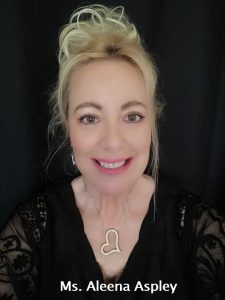 It is a passion of mine to re-educate the world to talk freely and think positively about sexuality. Sexual shame is rampant in today's society. Sexuality is fundamental to life. We are all born from orgasm. An orgasm is like a ray of pure white light, aroused in the genitals for procreation purposes and also as an avenue to divinity. Creator lies, within each and every one of us. We are complex energy beings and the caretakers of this planet. We are here to learn to create universal harmony, be kind and love each other, to care for the environment and treat animals with kindness.
.
.
SEXUAL ENLIGHTENMENT IS THE ULTIMATE TABOO IN TODAY'S SOCIETY!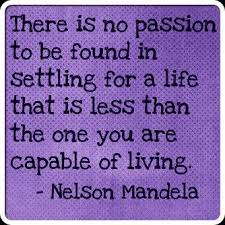 We can find our divine destiny through orgasm, firstly by learning to solo pleasure our bodies and re-train our neurological body wiring. In an orgasm, we are able to learn to hold, spread and transmit high frequencies of arousal, into every cell of our body, including our body's aura and/or luminous energy. Orgasm is infinite and the arousal frequencies the human body can attain is limitless.  At this level of arousal the secrets of creation can start to unfold.
.
.
ORGASMIC GROWTH – ENLIGHTENMENT INTO THE COSMOS
Many ancient shamanic cultures were aware of orgasmic enlightenment. Through the ages religious dogma has reigned supreme and Tantric and Shamanic practices are now gaining popularity.  People are returning to old ways by looking after their bodies, eating clean food free of toxins, drinking fresh distilled water and opening their bodies to new orgasmic states of consciousness for pleasure and personal growth.
Orgasmic spiritual enlightenment is about great sex and solo masturbation is an important practice, to understand how our own body responds to touch, pleasure and arousal. The human body is beautiful, and we should be seen for our beauty.  In a way porn does much damage to our sexual being, because it portrays a certain body image, that promotes visually unconscious sex.
Being naked is beautiful and I have seen many bodies of various shapes and sizes during my career as a Sexological Bodyworker / Somatic Sexologist. It is my opinion that clothes can make the human body look unattractive and I believe that being seen naked, vulnerable and beautiful is an awesome way to heal past wounds and sexual trauma.
.
.
ABOUT ME
I am a certified Somatic Sexologist (Sexological Bodyworker), Somatic sex Educator and professional NEO Tantra Intimacy & Relationship Coach.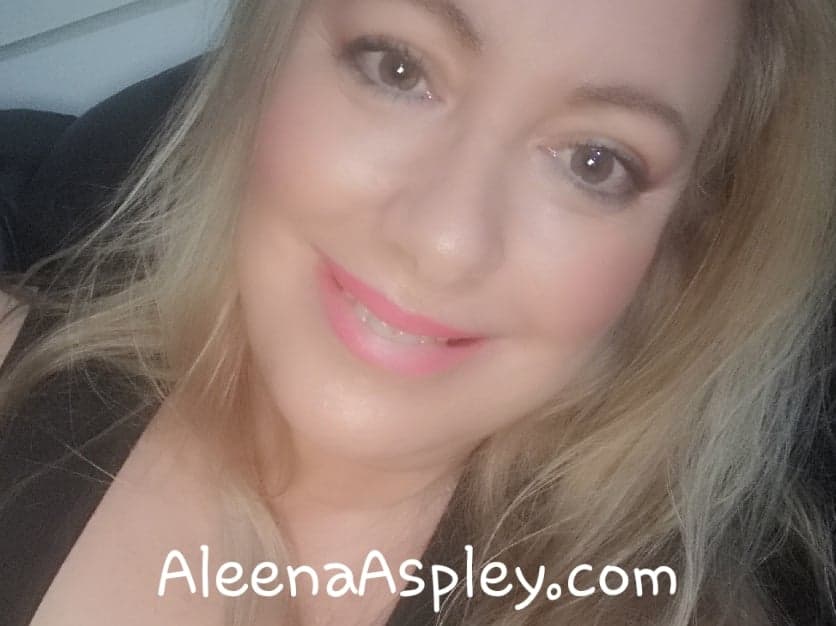 An intimate bodywork session with me, will give you the best opportunity to profoundly relax and awaken your body's natural joy, bliss, arousal and orgasmic energy highs.  
I am a mature and positive lady, I'm very easy to talk to and you will find me extremely passionate about my chosen vocation, as a somatic sex educator and NEO Tantric Relationship & Intimacy coach.
I have an intuitive and diverse knowledge of Tantric / Taoist & Shamanic bodywork techniques. My studio in North Brisbane is welcoming and private. I respect your confidentiality and I would be honoured to meet you in person, to discuss your desire to improve your confidence in the bedroom.
I am open to meeting singles and couples of all genders and sexual orientations.
.
.
WHAT IS A SEXOLOGICAL BODYWORKER / SOMATIC SEXOLOGIST
The Certificate in Sexological Bodywork is a professional training for somatic sex educators that also offers a profound learning experience for people interested in their own erotic development.
The training provides direct experiential learning opportunities in how to use a client-centered approach to empower, educate and support people to become more knowledgeable, attuned to and aware of their bodies, sex and sexuality, or work through sexual issues, sexual trauma and intimacy either with themselves or relating to another intimate partner.
The training is taught somatically, and emphasizes session structure, embodied skills, professional practice, ethics and boundaries, and group facilitation. People come out of the training with a clear structure for conducting sessions for individuals, couples, and groups, as well as fundamental skills in somatic sexology and a broad understanding of the knowledge underpinning effective practice.
Participants learn a variety of Sexological Bodywork modalities, including active receiving, internal and external genital mapping, breath-work, scar tissue remediation, and Orgasmic Yoga coaching. Furthermore, participants experience how humans learn sex—through mindful, self-directed practice over time.
This Sexological Bodywork training makes use of online learning, video conferences, home erotic practice sessions, video demonstrations, supervised practicum, and communal practices.
.
.
MY LIFE'S PURPOSE
I am a spiritual intuitive, energy healer, shamanic light-worker and Sex Geek. Coming out of the "Sex Educator Closet" has been a slow and gradual process for me. Sexual shame in the community is rampant, and "coming out" as a sexual educator and being transparent in my career choice, does have it's challenges. However, I am standing tall in my intuitive and proud feminine energy. It is time for change and thank goodness people all over the globe, are quickly awakening to the fact that sexually it is not nice to be controlled by religion, the church and outdated Victorian family beliefs.
.
.
THE BEAUTY OF BEING SEEN AS A SEXUAL HEALER
Thank you for taking the time to read this webpage. I truly love my career choice as a sex educator.  It is my beautifully designed life's purpose.
If you are intrigued by my sex-positive-workshop-offerings and you would like to wisely invest in your sexual growth and enlightenment, then do fill out the form on the right hand menu bar to be added to my mailing list.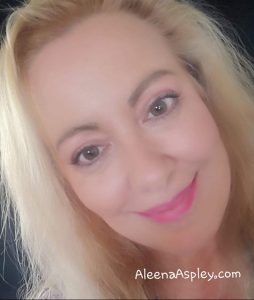 Namaste, Aleena Aspley
(Bracken Ridge, North Brisbane, Australia)
Certified Somatic Sexologist
(aka Sexological Bodyworker 2010)
Tantra Professional / Kundalini Awakening Intuitive
Shamanic Light-worker and Intimate Energy Bodyworker
OWNER OF Kinkassage, Yoni Whisperer Bodywork, Lingam Whisperer Bodywork, Her Awakening Makeover, Her Orgasmic Makeover, Male Multiples Mastery & Couples Orgasmic Mastery 101
.
.
Tantric Whisperer Bodywork Brisbane
RELATIONSHIP, INTIMACY & SEX COACHING
MY QUESTION TO YOU?
Have you ever made love, and become so aroused, that your legs started to shake?
Have you ever felt orgasm of such pleasure, that your body tingled all over? 
Perhaps, your heard your voice moaning loudly with profound sounds of rapture and bliss?
During your orgasm, did you completely lose track of time? It's like time had no meaning? You were lost in a pure, unadulterated, rhapsody of pleasure!
Can you remember a sexual encounter, with another, where you felt completely uninhibited and in the moment? Your body took over into unbridled and rampant bliss!
Consider an orgasm, of such profound exquisite pleasure, full-body pulsating waves of energy, an out-of-body energetic and spiritual experience that profoundly changed your connection to the universe!
.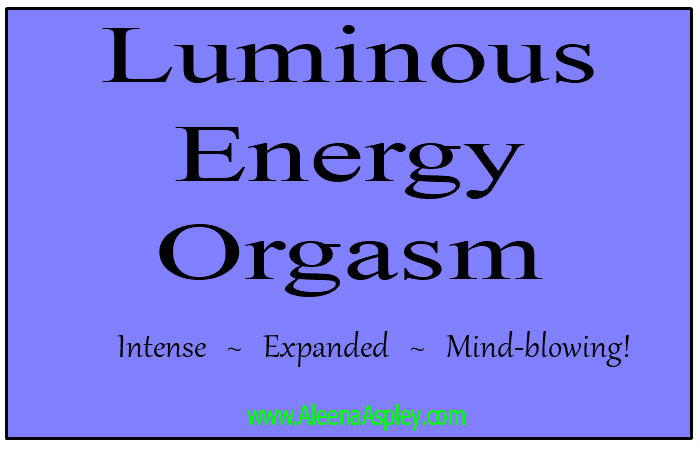 .
LUMINOUS ENERGY ORGASMS
My personal, peak experience of multiple orgasm is what I have renamed a "Luminous Energy Orgasm". A far superior and mind-blowing encounter of expanded cosmic orgasm.
I am sure you are now saying…what is a Luminous Energy Orgasm? 
Imagine the best orgasm you have ever had, then amplify that experience by 10. I'm talking about an orgasm that turned your love making, into a slower and embodied, connected, awakened, blissful and spiritual experience!  
Please read on, because this is how I perceive orgasm.
.
.
.
.
.
.
Tantric Whisperer Bodywork Brisbane
WHICH ORGASM WOULD YOU PREFER?
(i)  A GENITAL ORGASM  A POWERFUL AND IMPLODING GENITAL BASED ORGASM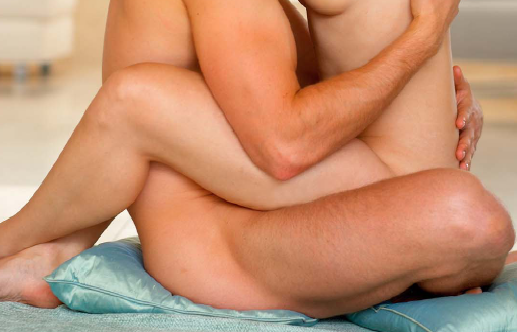 Your basic 5-15 second orgasm felt solely in the genital area. While going into the point of no return, a person holds their breath and tenses every muscle of their body, this causes orgasm to be imploded downwards and pressured into the penis and clitoris.
LINGAM – For people with a penis, a finite genital based ecstasy, with orgasm and ejaculation happening simultaneously. The heightened orgasmic state, of a genital orgasm, averages up to 15 seconds.
YONI – For people with a vagina, a finite genital based ecstasy, a powerful explosion of orgasm and then "I'm really sensitive, please stop touching me intimately!"
Upon experiencing a genital orgasm, men and women will both say, "I don't want to be stimulated (intimately touched) any more" because the genitals (glans penis or clitoris) are now too sensitive.
LIMITATIONS – A male will always experience orgasm WITH ejaculation. However, there are many women who have never experienced an orgasm, so a genital based orgasm would be a welcoming treat, however, ladies & gentlemen, what if there was MORE TO BE EXPERIENCED? 
.
.
Tantric Whisperer Bodywork Brisbane
(ii)   A FULL-BODY ORGASM 
A POWERFUL AND EXPANDED BODY BASED ORGASM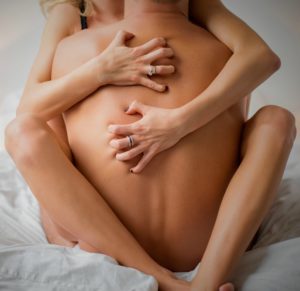 A full-body experience of vibrating orgasmic waves of pleasure, felt from the top of your head, to the tips of your toes!
The experience of tingling fingers, tingling toes, shaking jelly legs, full-body sensations of ecstasy and explosions of bliss.  
LINGAM – For people with a penis, an expanded and awakening experience of orgasm WITH ejaculation. The new belief that orgasm can be more intense and profound.
The down side of this expanded male orgasm, is that the male body can only cope with a certain orgasmic frequency high. Once this high is reached and the male body cannot withstand his orgasm going into a higher intensity, then a male will ejaculate with his orgasm.
YONI – For people with a vagina, an expanded full-body experience of orgasm. This female orgasm is totally amazing but still has its fixed limitations. The downside of this full-body orgasm, is that a female can experience her expanded orgasm exploding into her upper body and head. This can result in a 45 second splitting headache – ouch!
CONSIDER – What if orgasm could be measured as a frequency? I bet no-one ever said that to you before!
LIMITATIONS – We are a soul occupying a human physical body, we are actually limited to where we can go safely and orgasmically, within / inside our body!
.
.
(iii)   A LUMINOUS ENERGY ORGASM
EXPLOSIVE & PROFOUND WAVES OF LUMINOUS ENERGY MULTIPLE ORGASMS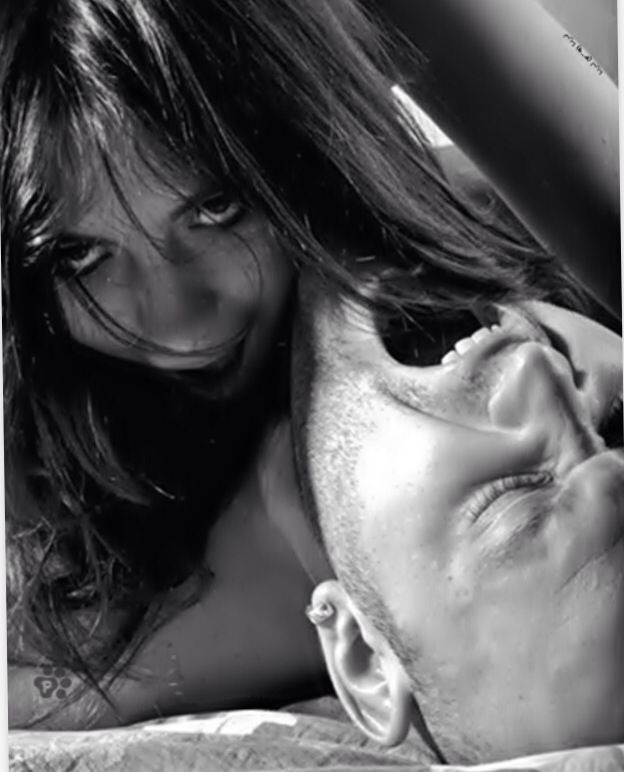 A profound and spiritual, "wave" after "wave" of intense orgasmic bursts, that explode, one after another, into the whole human body and luminous energy field (aura) outside the human body.
Imagine, powerful and potent multiple explosions of orgasmic pleasure, pulsating upwards and outwards, into your bodies luminous energy field (your aura).
The cellular experience of pulsating, tingling and vibrating, orgasmic waves of pleasure, felt from the top of your head, to the tips of your toes!
Consider ongoing supersonic explosions of orgasmic pleasure pulsating into every cell of your body.  The experience of tingling fingers, tingling toes, shaking jelly legs, full-body vibrations of ecstasy and explosions of bliss.  
The feeling of being at one with the universe, totally losing track of time in a state of endless sublime bliss!
LINGAM – People with a penis, can reach high frequencies, of rolling multiples, of Luminous Energy Orgasms, with NO ejaculation, or ejaculation choice.
MALE CONTROL TACTICS – For a male, the opportunity to NEVER have to use control tactics during sex…ever again!  Male control tactics actually stop a woman from easily flowing into an orgasm!  Ladies, have you ever felt an orgasm building and then it just stopped? If this ever happens again, do ask your male partner if he has started doing control tactics!
YONI – People with a clitoris, can reach high frequency, waves of multiple orgasms and once her orgasm reaches a certain frequency, she can if she wants, allow herself to experience female ejaculation.
KUNDALINI AWAKENING – The experience of a humans first Luminous Energy Orgasm can produce a profound and energetic KUNDALINI awakening.
A Kundalini awakening, feels like multiple waves of orgasmic energy, spiraling upwards and outwards into every cell of the human body and aura. 
ENDLESS COSMIC POSSIBILITIES (INFINITE) – I am talking about expanding the human orgasm, outwards into the aura / luminous energy field outside the human body. Orgasm CAN be measured as a frequency and a Luminous Energy Orgasm has endless cosmic possibilities!
.
.
Tantric Whisperer Bodywork Brisbane
MY EXPERIENCE OF LUMINOUS ENERGY ORGASMS 
TOTALLY MIND BLOWING SPIRALING WAVES OF ORGASM!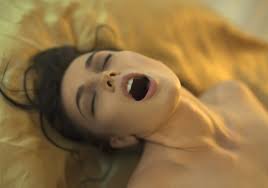 I would describe my experience of Luminous Energy Orgasms as totally mind-blowing!
My multiples of orgasm, spiral endlessly with intense waves of pleasure. It's like a complete embodied, ecstatic, blissful and heightened cosmic awareness. Basically, earth shattering!
It's like wave after wave of absolute expanded ecstasy!  I completely lose track of time, while I surrender completely into the moment.
A sexual and spiritual orgasmic enlightenment, with a loving universal energy source, satisfying my body, mind and soul. This is what I call heaven!
. 
.
Tantric Whisperer Bodywork Brisbane
LUMINOUS ENERGY ORGASMS WITH YOUR PARTNER – THE COSMIC MERGING OF ORGASM 
CONNECTING TOGETHER IN A LUMINOUS ENERGY ORGASM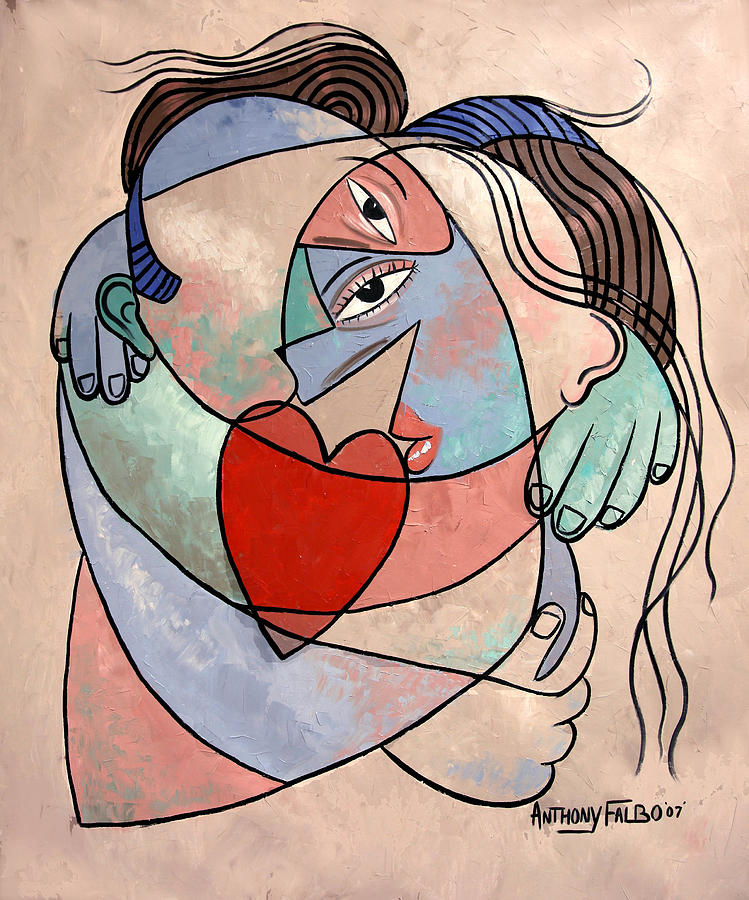 If you are having sex with your intimate partner, your individual orgasms can merge "together as one" and you can experience, "together", one intense entwined wave of orgasm after another.
Not many human beings, on this planet, would have ever experienced this unbelievably intense, expanded and entangled sexual orgasmic union!
LINGAM – People with a penis, will be experiencing waves of orgasm without ejaculation.
YONI – People with a vagina, will be experiencing intense waves of multiple orgasms. A Luminous Energy Orgasm, actually reaches very intense frequencies of orgasm. Once the female orgasm reaches a certain frequency, and if a woman gives herself permission, she can open to female ejaculation.
.
.
Tantric Whisperer Bodywork Brisbane
THE COSMIC & ORGASMIC MERGING OF THE HUMAN SOUL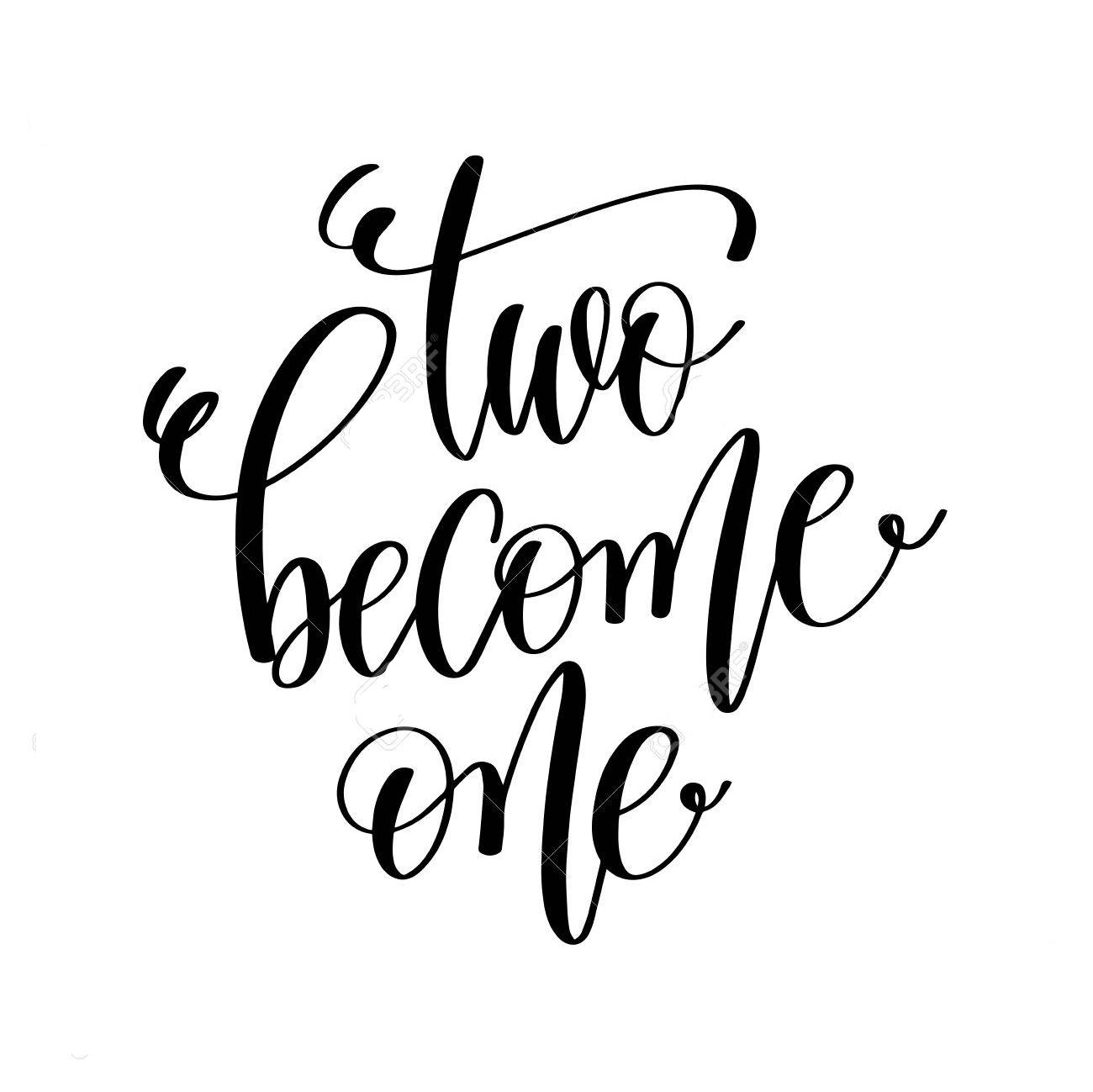 MERGING ENERGY – WHEN TWO BECOME ONE
It is my belief that the marriage vows, "Two become One", is the description of being totally connected (bonded) to your sexual partner, experiencing wave after wave of multiple Luminous Energy orgasms. A place where time has no meaning.
LINGAM – People with a penis can experience multiple orgasms with delayed ejaculation, or, they may decide that ejaculation is not necessary.
People with a penis, who can have Luminous Energy Orgasms, will never have to resort to doing control tactics during sex ever again!
YONI – People with a clitoris, can finally reach intense orgasmic highs and extend her orgasm intensity to a place where her body can squirt / ejaculate.
Once a human body, is awakened into Luminous Energy Multiple Orgasms, the heights of orgasm frequency can become limitless with out-of-this-world unimaginable possibilities!
.
.
MALE MULTIPLES MASTERY
YOUR UNTAPPED MALE ORGASMIC POTENTIAL
Men can awaken their body into untapped and expanded orgasmic highs, a place where a male never has to use control tactics and DELAY having an orgasm!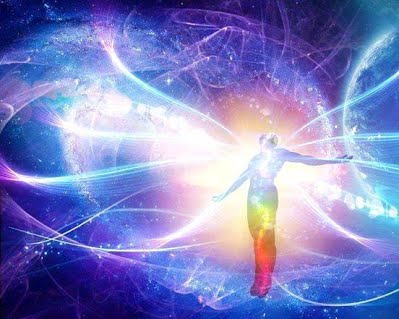 Unfortunately, because of bad male masturbation habits practiced from puberty, and with a lack of communication and sex education, most men worldwide have no idea that with some minor tweaking, males CAN actually learn the skills to achieve Luminous Energy Orgasms, with NO ejaculation or delayed ejaculation. Yes, you heard me correctly! Imagine, in the bedroom, never having to go into control tactics ever again!
My private Male Multiples Mastery by Lingam Whisperer Bodywork sessions offer awakening shamanic bodywork, NEO Tantra breath-work, movement, awareness, focus, meditation-hypnosis and sound coaching. This means that people with a penis can expand their orgasm, not only into a full-body experience of orgasm, but an on-going and powerful Luminous Energy Orgasm.
I certainly have seen many male clients, who are interested in lasting longer and learning how to be a better lover in the bedroom.
A Luminous energy Orgasm, takes a male into another dimension or universe of orgasm.
A Luminous Energy Orgasm is an extremely high frequency of orgasm and a place where a male has complete ejaculation choice. 
This means a male can orgasm for extended periods of time, WITHOUT EJACULATING!  Another positive, is that a male never has to resort to going into control tactics, ever again!
.
.
PREMATURE EJACULATION / ERECTILE DYSFUNCTION
It doesn't matter, if you have issues with premature ejaculation, or erectile dysfunction, because every adult male can awaken his body to experience Luminous Energy Orgasms and some men learn quicker than others.
My intuitive Tantra, Taoist & Shamanic sex coaching, is your male road map to a superior and heightened love making experience, for yourself and your partner!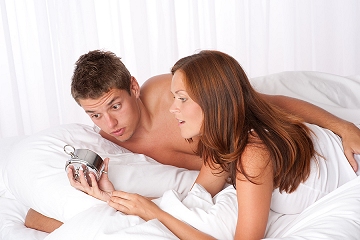 I BELIEVE, that once a male experiences the spiritual awakening of full-body and multiple orgasms, with ejaculation choice, then he will understand how he can better pleasure another human being, and make a true loving and bonded connection, when he makes love to his significant other.
…
www.PrematureEjaculation101.com 
www.ErectileDysfunction101.info
.
Tantric Whisperer Bodywork Brisbane
FEMALE MULTIPLES MAKEOVER
Are you a lady, who does not experience orgasm, or, do you only experience one orgasm while masturbating, or during love making with your partner?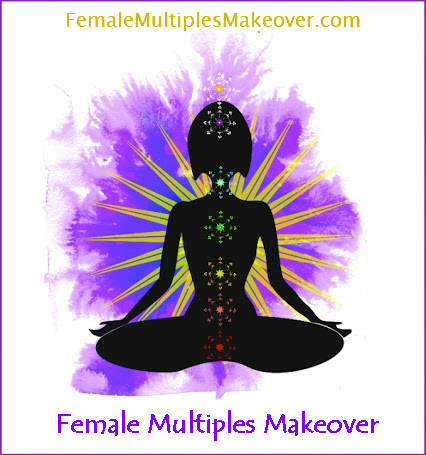 My private Female Multiples Makeover by Yoni Whisperer Bodywork sessions offer awakening shamanic bodywork, NEO Tantra breath-work, movement, awareness, focus, and sound coaching, so that people with a clitoris, can experience a full-body orgasm.
To awaken orgasm, many women require intimate;
Scar Tissue Remediation (bodywork to dissolve scar tissue inside the vagina and on the vulva) and
Dearmouring Bodywork (releasing negative female conditioning and being shut down from vaginal pain and trauma) combined with
Trauma Release Massage (healing from sexual assault) to awaken to an orgasm, perhaps for the very first time.
I certainly have seen many women clients, who have never had an orgasm.  You can also read more on my www.FemaleMultiplesMakeover.com and YoniWhisperer.com web-page.
Once a full-body orgasm is achieved, then the next goal is to further sexually awaken the female body, to go to higher and higher frequencies of orgasm. This is the secret to female rolling multiple orgasms and squirting (female ejaculation).
.
.
.
Tantric Whisperer Bodywork Brisbane
MY PASSION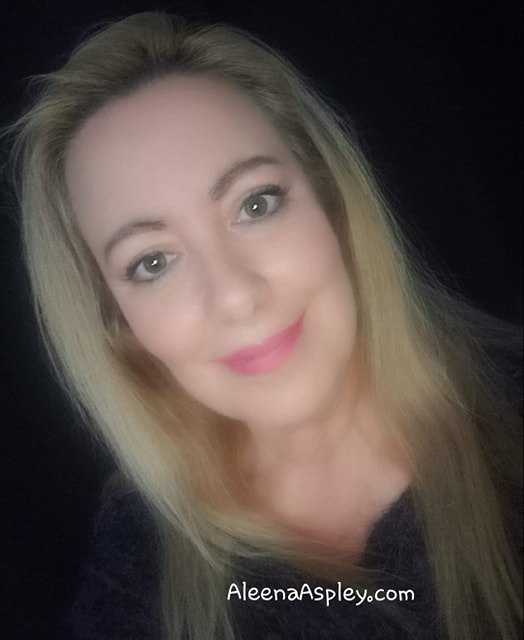 I am passionate about coaching, people of all genders, into the experience of full-body and Luminous Energy Orgasms.
Do be aware though that it may take up to 5 sessions, for your human body to learn to become multi-orgasmic and achieve amplified heights of orgasmic joy and bliss.
Just like anything new, we learn in life, practice and repetition gives quick and positive lasting results. www.AleenaAspley.com
.
.
.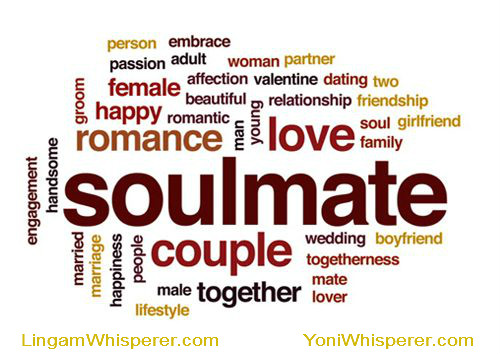 .
.
MORE INFORMATION
www.TantraFantasy.com.au (Advanced Intimacy & Sexual Skills for Men, Women & Couples)
www.MaleMultiplesMastery.com (Luminous Energy Orgasm with Ejaculation Choice)
Female Multiples Makeover (Awakening) (Awakening Feeling / Sensitivity, Scar Tissue Remediation, Trauma Release Massage & De-armouring Bodywork)
Female Multiples Makeover (Orgasmic) (Luminous Energy Multiple Orgasms & Opening to Squirting)
Couples Orgasmic Mastery Mini Workshop (Intimacy, Connecting & Luminous Energy Orgasmic Coaching)
.
.
MALE AND FEMALE RELATIONSHIP / SEX COACHING www.YoniWhisperer.com (Female Sexual Health Brisbane) www.LingamWhisperer.com (Male Sexual Health Brisbane)
.
.
"ORGASMICALLY YOURS" WORKSHOPS BRISBANE
Please TEXT my mobile, 0404 449 433 with your contact details, to register your interest in one of my workshop offerings. www.AleenaAspley.com.au
.
.
KINKASSAGE PRACTITIONER TRAINING
Professional Erotic Relaxation Training, including Tantra, Domination, Fantasy, Prostate Pleasure, Yoni Bodywork, Lingam Bodywork, Crystal, Spa & Chakra Intuitive Healing. For more information log onto www.Kinkassage.com.au
.
.
Tantric Whisperer Bodywork Brisbane
CONTACT ME
ALEENA – NORTH BRISBANE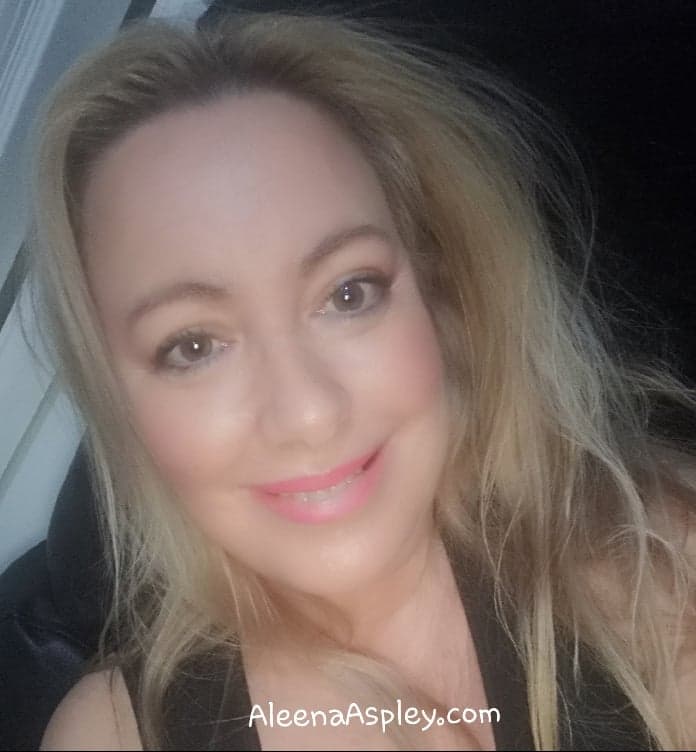 SOMATIC SEXOLOGIST / SEXOLOGICAL BODYWORKER
Mobile:  0404 449 433
International:  +61 404 449 433
Website: www.AleenaAspley.com
By Appointment: Monday to Friday until 9pm
SMS bookings are welcome – Same day appointments are available
.


.
PLEASE NOTE: If you are unable to contact me on my mobile phone, then do please sms my mobile with your appointment details and request that I call you back. When I am with a client I do not answer my mobile phone.
AVAILABILITY: I work Monday to Friday until 9pm. I also limit the number of erotic sessions that I book each week.
Tantra Massage Bodywork Brisbane